Bitcoin and Blockchain Technology Related Jobs Are on a Rise, Study Finds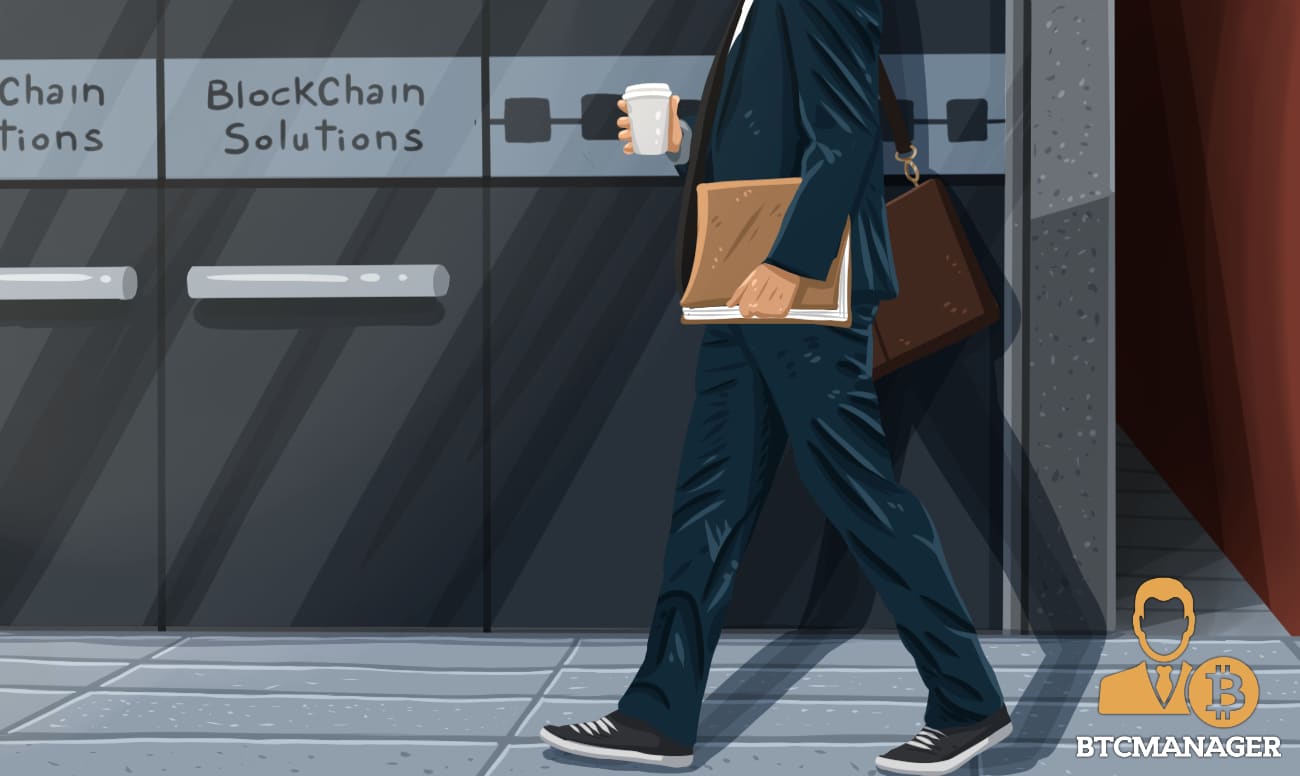 Despite the prolonged bearish market and regulatory uncertainty surrounding Bitcoin – the demand for talent related to Bitcoin and the blockchain technology has seen a steep rise in the year 2018, according to a report published by Glassdoor on October 18, 2018.
Blockchain Technology Emerges as a Popular Hot Skill
The distributed ledger technology (DLT) has undoubtedly introduced a slew of new job opportunities. But opinions about the size and scope of these opportunities vary.
Per the report published by Glassdoor, it was found that there existed 1775 blockchain related jobs in the U.S. in August 2018 – which is a whopping 300 percent increase over the same period in 2017.
The report also highlights that the median salary for a blockchain-based job is 61.8 percent higher than the U.S. median salary, i.e., $84,884 compared to $52,461.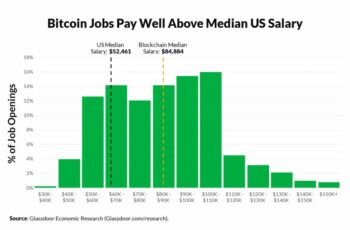 (Source: Glassdoor)
However, it's also worth pointing out that although the blockchain technology is being dubbed a game changer for virtually every other industry on the planet, a majority of DLT-based jobs are technical, with software engineers forming a significant chunk (approx. 19 percent) of the demand.
Notably, cryptocurrencies were the first application of the blockchain technology, which eliminates the need for a third-party intermediary, such as a bank, by quickly creating a permanent, secure, and a permanent record of transactions between two parties.
Now, start-ups and corporations alike are testing ways to utilize the DLT in a host of areas such as energy distribution, real estate, pharmacy, law and supply chain management.
Companies Actively Hiring Talent with Technical Background
Companies including IBM, Coinbase, and Oracle are ready to hire the candidates with predominantly technical and engineering background.
Software engineers, followed by more specialized roles like front-end engineer to technology architect are also in demand. Summing up, engineering, technology and science roles have high growth potential in the world of blockchain technology.
The considerable demand for blockchain-related skills should hardly come as a surprise. Countries all over the world have joined in the race to embrace the revolutionizing 21st-century technology.
BTCManager reported on October 1, 2018, that Hong-Kong based tech companies are not shy to splurge exorbitant amounts of money in renting out high-tier office spaces to attract crypto- and blockchain-related talent.