Bitcoin (BTC) has been on a Nosedive Since May Rout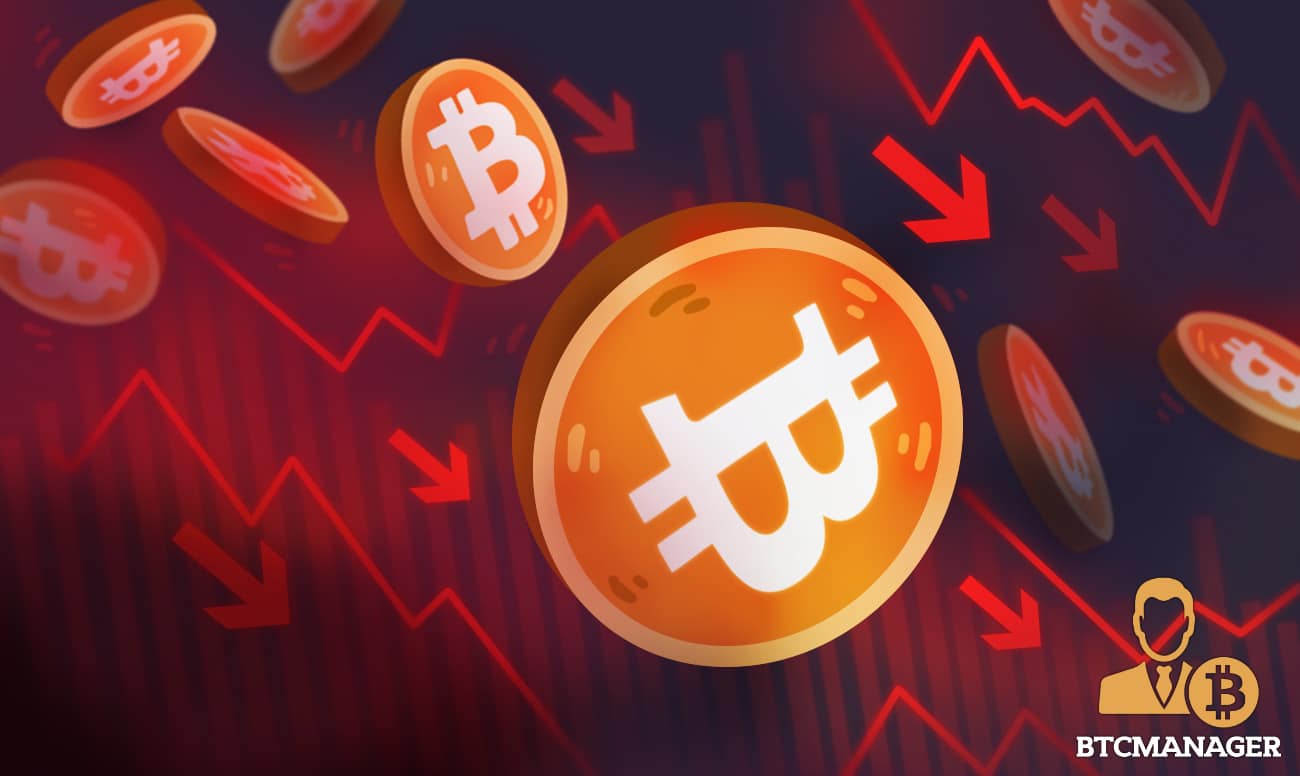 Bitcoin is holding on to its recent drop after setting an all-time high of $69,000 at the beginning of November. The coin is on course for its worst monthly decline since the crypto rout in May. It has crashed by $12,000 since the ATH in November.
Long term holders unaffected
The volatile asset traded over 0.5% higher on Wednesday morning at around $48,000. This follows a near 7% drop the previous day. According to CoinGecko, Bitcoin has fallen back by over 15% this month.
Additionally, the overall crypto space has lost over $250 billion of market value over the period. The global crypto market is now worth $2.18 trillion. The figure is a decrease of 7 percent in the last 24 hours. However, the volume of trades rose by over 11 percent to $98 billion, adding to concerns among crypto buyers.
Still, experts show the BTC supply held by investors has only tumbled by 0.1 million from 13.4 million. This is considered a marginal change considering the excellent price drop. Some long-term holders have not done any transactions in over five years. According to Glassnode, more than 23% of bitcoin's 21 million supply remains unaltered in the period. 
As we approach the new year, the demand for the most speculative investments has declined. This occurs as the US Federal Reserve pulls back on the extraordinary stimulus that helped lift various assets this year.
Bitcoin on a holiday season funk?
Strategists observe the key technical levels to understand bitcoin's market outlook more. Katie Stockton, Founder, and Managing Partner of Fairlead Strategies noted that Bitcoin's next level of support is around $44,000, based on a Fibonacci retracement.
Bitcoin has climbed to about 65 percent this year to date. The token is still working over traditional assets such as global equities and commodities.
Some analysts expect that bitcoin will have a comeback soon. The bull market may return to $69,000 hit recently. Still, many believe that the token offers a hedge against inflation. Arguments still surround the issue.
According to Graham Jenkin, chief executive officer of crypto exchange CoinList, the arc of history is massive. He believes that bitcoin will soon be a superior asset that many will be after. He added that the dip in crypto trading volumes during the festive season might be exacerbating price moves.
Mati Greenspan, the CEO of Quantum Economics, said that he would classify this current price performance as low-volume holiday-season funk.