JP Morgan: Institutional Investors Prefer Bitcoin (BTC) Over Gold as Inflation Fears Rise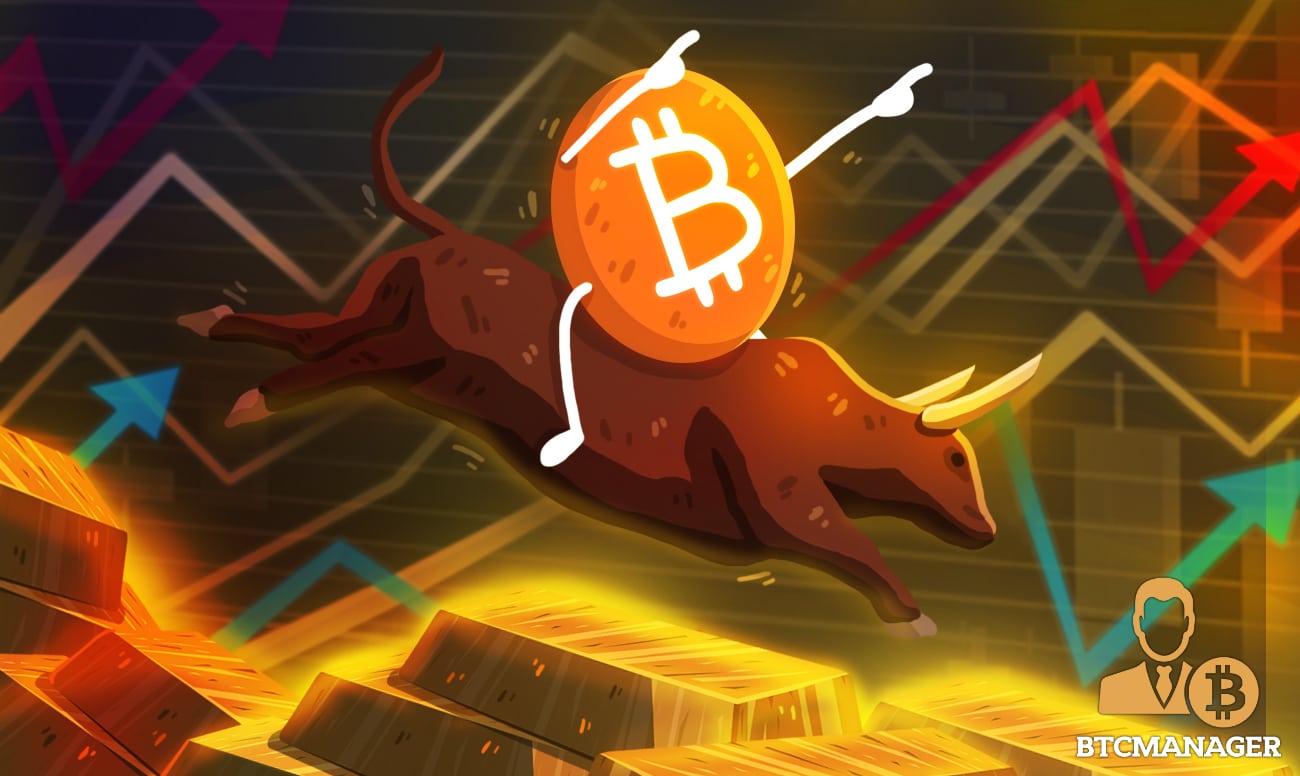 Forget gold, institutions are piling into bitcoin (BTC) to hedge against raging inflation.
BTC More Attractive than Gold, JP Morgan Report Says
According to a recent statement by Wall Street behemoth JP Morgan Chase, institutional investors are more interested in the premier cryptocurrency compared to gold, especially when it comes to holding an asset to hedge against rising inflation.
The multinational bank and financial services institution noted that the fear of the rise of uncontrolled inflation has set panic among institutional investors as they look to hedge their long-term bets with a safe-haven asset.
"The re-emergence of inflation concerns among investors has renewed interest in the usage of bitcoin as an inflation hedge," JPMorgan said. "Institutional investors appear to be returning to bitcoin perhaps seeing it as a better inflation hedge than gold."
Specifically, the bank highlighted two primary reasons why investors are doubling down on BTC over gold as a hedging instrument.
The first of these reasons is the positive affirmation by the U.S. Treasury that recently went on record that it will not be banning cryptocurrencies. In addition, regulators also see the current crypto market conditions as a ripe opportunity to capitalize on after China clamped down on its local crypto ecosystem, as previously reported by BTCManager.
Secondly, the rapid rise and adoption of the Lightning Network and other scalable bitcoin payments solutions. As previously reported by BTCManager on July 15, the Bitcoin Lightning Network capacity has nearly doubled in seven months to lock more than 1,840 BTC.
To add to the list of possible reasons, El Salvador's adoption of bitcoin by making BTC one of the legal tenders in the country also speaks volumes of the trust the lawmakers the world over are putting into the top digital asset and its future.
Bitcoin Looking to Hit a New ATH
After the spectacular crash of May 19 earlier this year, bitcoin has been steadily rising up in price on the back of several regulatory bullish developments.
As reported by BTCManager on October 9, the U.S. can see as many as 4 BTC futures ETFs get approved this month.
At press time, BTC trades $55,178, a mere 14.8% below its ATH value of $64,804.