Bitcoin (BTC) Price Slumps below $40K as Investor Sentiment Turns Slightly Bearish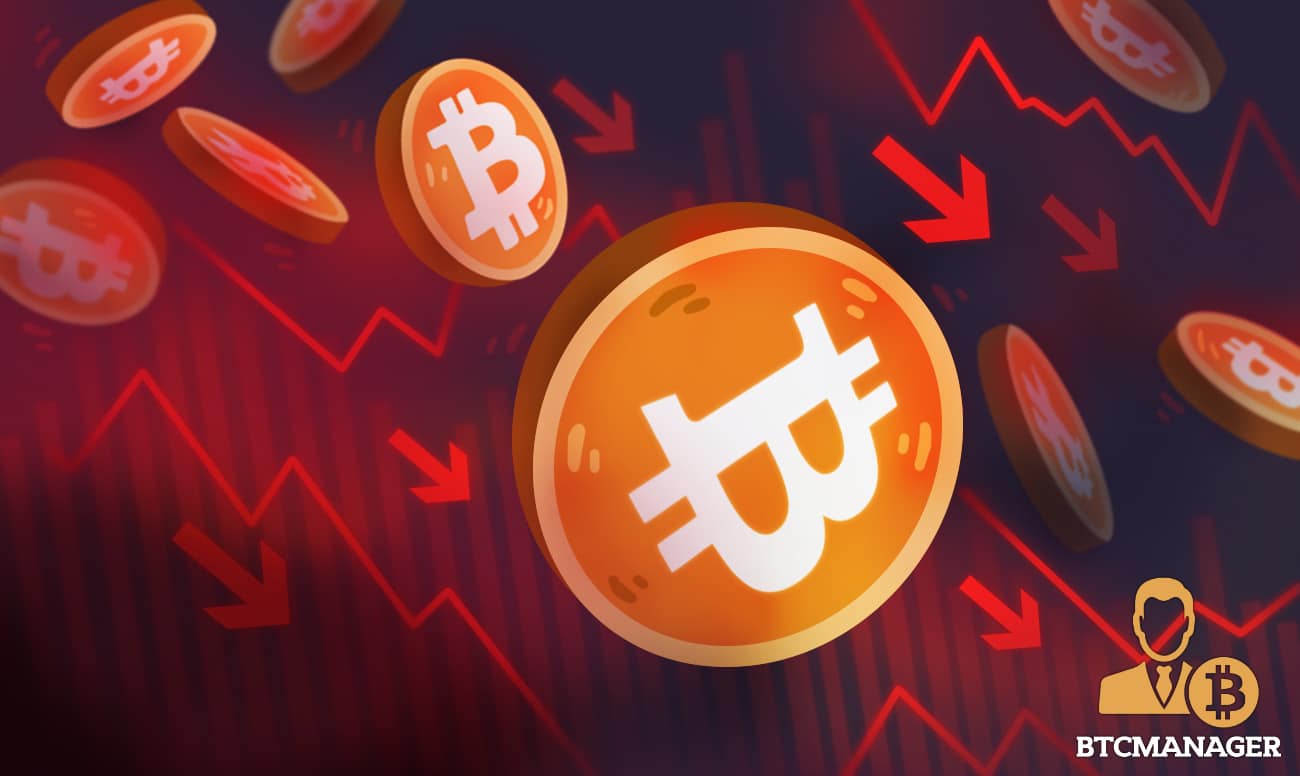 The world's leading crypto experienced a market sentiment shift after rallying nearly 44% in a week, defying predictions that it would dip further toward the $20K range. However, the momentum seems to be slowing down after BTC faced a rejection yesterday and ranked below $40K. As of this article's writing, BTCUSD is down almost 3% at its price of $38,630, per data from Coinmarketcap.
Where Could the BTC Price be Headed?
Although the market cool-off was expected, many traders will be frustrated by the recent price action. Indeed, bitcoin has seen wild oscillations in recent weeks without confirming any specific trend, leaving market participants confused over where the price could be headed next.
Analysts now believe the bulls are trying to find new high lows after failing to force a break above $42K. According to a tweet by Altcoin Psycho, the king coin needs to reclaim $41K and hold this level to catalyze a breakout toward $49K. On the downside, the analyst predicts that a dip below $36K could result in a crash to $29K.
If we reclaim the range high at 41k, long and close at 49k. If we lose 36k, short to 29k.

We just have to wait for one of the triggers pic.twitter.com/e1Dx9RR6Gp

— Altcoin Psycho (@AltcoinPsycho) August 2, 2021
Market participants will be hoping that the current dip is a healthy correction that shakes out weak hands, allowing bulls to retest the $42K resistance.
Bitcoin Sentiment Turns Mildly Negative
Per data from Santiment, the bitcoin sentiment is slightly pessimistic based on the coin's ratio of good vs. negative comments on Twitter. The behavior analysis platform highlighted that social and audience attitude for the world's leading crypto was on a mild bearish expectation as the price tanked below $40K.
That said, on-chain analysis shows a few signs that the current bull market cycle isn't over just yet, and the BTC price could finally take out the $42K resistance.
As per data from crypto data provider Glassnode, centralized exchanges have seen their heaviest week of BTC outflows since Nov 2020. Analysts from the firm noted in their newly released report that investors withdrew approximately 40,000 coins from exchanges in seven days, a bullish indicator for bitcoin.
"It seems that HODLing and accumulation is the most likely dominant trend in the on-chain market," the report explained.
ETH Price Tests Key Support
Ether is mirroring bitcoin's bearish price action and has dipped from the $2,666 high seen yesterday to test the $2,500 support level. Despite the current lackluster price action, one crypto advocate is betting on ETH to outpace BTC.
Pantera Capital CEO Dan Morehead told a forum at Reuters that the looming overhaul of the Ethereum network fee structure will make Ether trade more like a fixed asset. He predicted that more investors would thus start storing wealth in ETH rather than BTC. The CEO added that Ethereum has more potential for growth than bitcoin due to its broad implementation in DeFi.
The EIP 1559 upgrade will introduce a minimum fee for sending transactions and eradicate the current bidding system that has caused crippling gas fees on the Ethereum network.