Bitcoin (BTC) Price Hits a 2 Month Low on the Back of a 17% Decline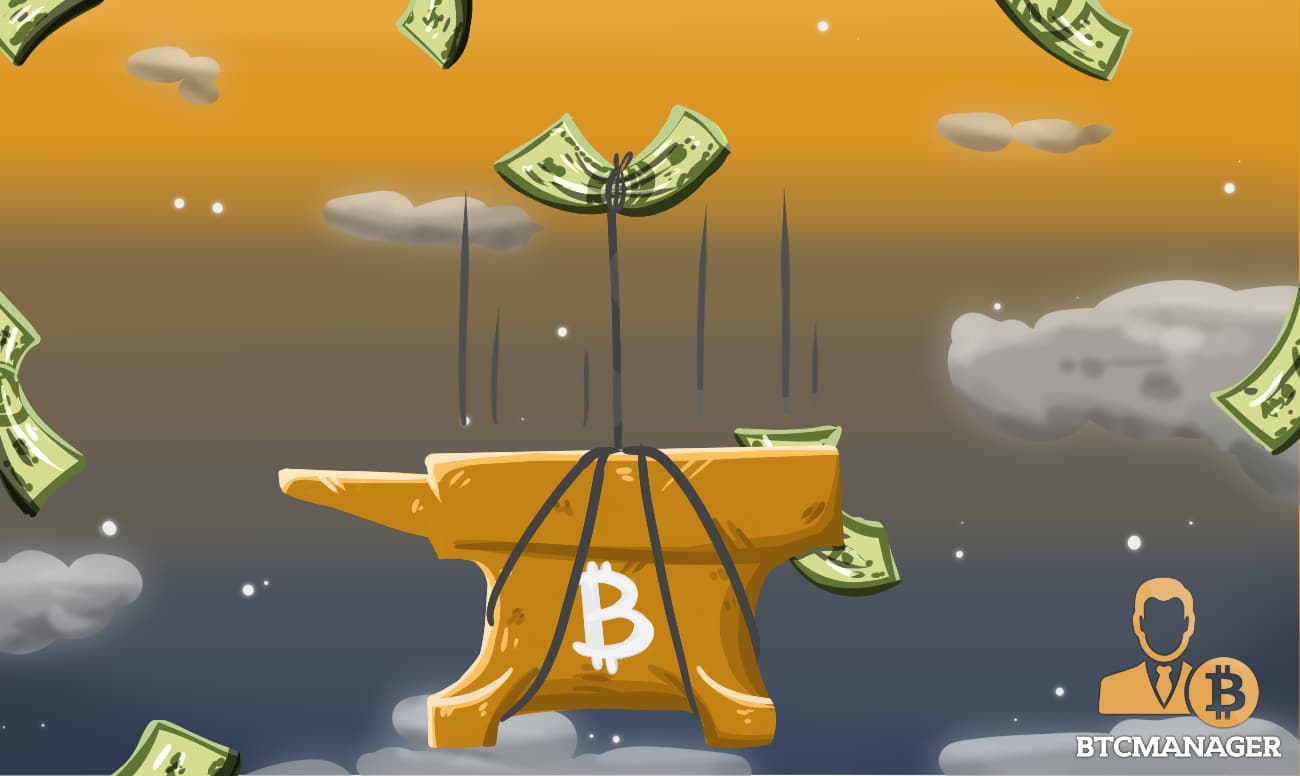 Bitcoin (BTC) recorded one of its greatest drops over the weekend. The king crypto shed off $16,000 in under two hours. Following the fall, BTC stabilized at $42,000, a two-month low. Additionally, BTC's fall coincided with a similar one for the altcoins. Market data indicated that a majority of them were in the red. Some altcoins dropped by double digits, slicing their market cap by $600 billion.
Bearish Market Sheds $16,000 off BTC
The crypto market is a highly volatile one. And BTC's drop lays bare that vulnerability. Until the drop, pundits had said that BTC wouldn't cross the $ 59,000 level at worst. However, the Market turned bearish just as BTC reached the resistance level. It's these bearish tendencies that brought a plummeting of its value. Initially, it dumped $8,000 to close at $51,000. 
But that was just the start of its woes.
The currency would then drop to below $42,000 on Bitstamp. The price is the lowest that BTC has achieved since September this year. The premier crypto recovered somewhat. It put in a spirited fight to stem the $16,000 drop, the largest it has registered in a single day. Yet at $47,000, it is still down by some 17%.
By the close of business yesterday, Its market cap plummeted from nearly $1.1 trillion. It now stands at slightly under $900 billion. Again, Up to 400,000 traders liquidated their 24-hour positions. Owing to the increased volatility, those liquidations rose to $2.5 billion.
BTC's Crash draws ALTs with it
As is customary, BTC's crash drew the ALTs with it too. Market data showed a majority of them in the red. Ethereum, for instance, dropped from its initial high of $4,670 to a low of $3,500. Following the sell-off, ETH closed below $3,900, representing a 15% decline.
Other ALTs didn't fare any better. Most of them were in ETH's situation, if not worse. The ALT market experienced double-digit declines through and through.
A quick check on the major ALTs indicated a depressing scene. Binance Coin, for example, shed off 13% of its value. Similarly, Solana and Cardano lost 18% and 20%, respectively.
Likewise, Ripple and Polkadot registered massive losses. The former fell by 26% while the former did so by 25. Finally, Avalanche, Terra, Dogecoin, and Shiba Inu lost 15, 20, 25, and 15 percentage points, respectively.
Declining Altcoin market cap
The bleeding ALTs impacted their market cap. According to CoinMarketCap, the ALT market plummeted from $2.6 trillion to slightly above $ 2 trillion. That metric stands at about $2.2 trillion, representing a $400 billion dip in 24 hours.