Ethereum Layer-2 Networks Seeing Massive Adoption, TVL Surpasses $6 Billion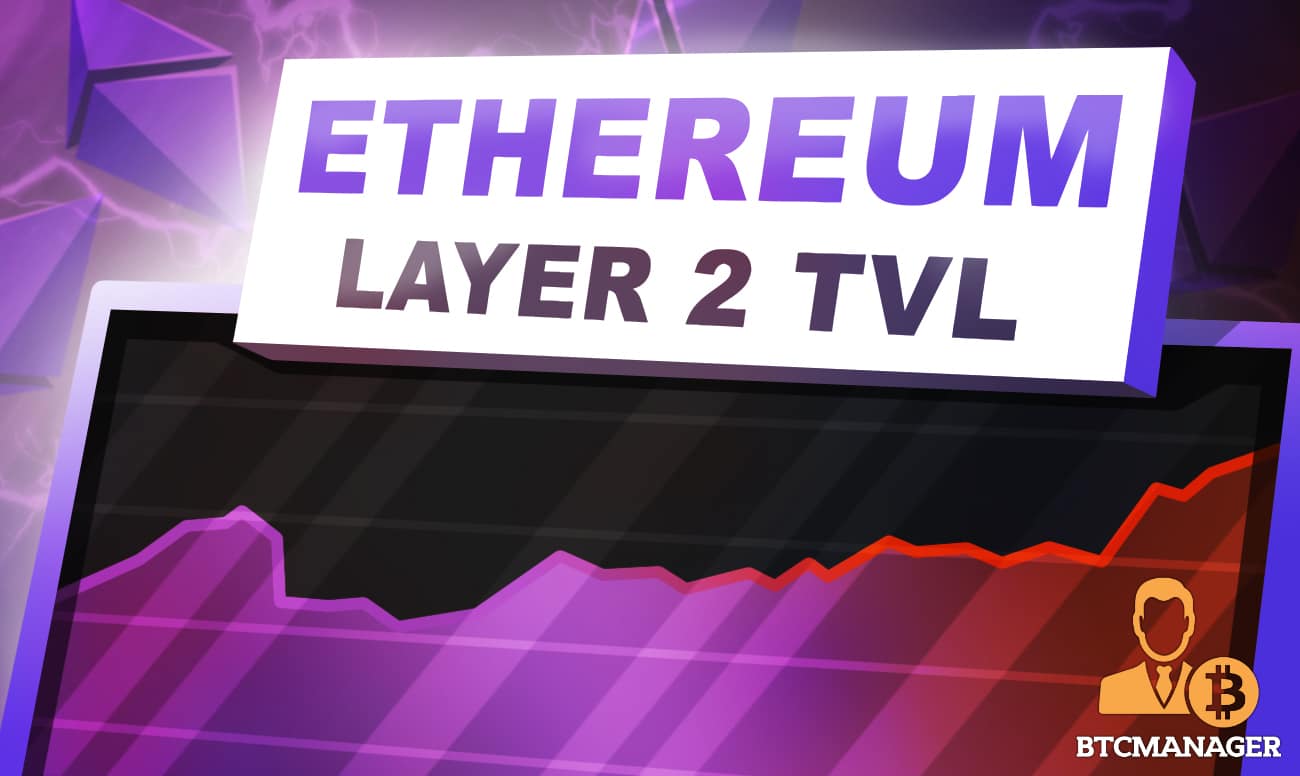 The combined total value locked (TVL) in Ethereum layer-2 networks such as Arbitrum, Optimism, dYdX, and others has reached a new all-time high of $6.13 billion, according to data available on Ethereum layer two scaling analytics and research platform, L2 Beat, on November 22, 2021.
Layer-2 Platforms Gaining Traction
As Ethereum transaction gas fees continue to surge, devs and decentralized finance (DeFi) market participants are now turning to layer-two networks in a bid to save costs, while also enjoying faster transaction confirmation.
Since the Ethereum development team successfully implemented the Ethereum improvement proposal  (EIP) 1559 via the London hardfork last August, transaction fees on the network have been on a steady increase, reaching their second-highest ever point of around $65 on November 9.
At the time of writing, a simple ERC-20 token transfer attracts a transaction fee of more than $22, while the average gas fee for token swaps on Uniswap attracts nearly $70, according to Etherscan's Ethereum gas tracker.
Ethereum L2 Solutions TVL Surges
In a bid to avoid paying exorbitant gas fees for Ethereum transactions, more and more crypto market participants are now latching onto layer-two scaling solutions and this, in turn, has significantly boosted the value of these networks.
Per data available on L2 Beat, a research and analytics platform that's dedicated to Ethereum layer-2 scaling matters, the combined total value locked (TVL) in the 16 layer-2 networks under its radar has now hit $6.13 billion.
Arbitrum, the L2 solution from the stables of Offchain Labs, currently leads the pack, with a TVL of $2.67 billion and a 43.67 percent Ethereum layer-2 market dominance. As reported by BTCManager earlier in May, Arbitrum launched its mainnet beta and opened it to developers.
dYdX occupies the second position with a TVL of $975 million, Boba Network comes third ($863 million), while Loopring and Optimism occupy the fourth and fifth spots with a VL of $580 million and $461 million respectively.
In related Ethereum news, a total of 975,307 (over $4,094 billion) ETH has been burned since the coming of EIP-1559, according to Ethereum fee burn tracker Watch The Burn. At press time, the price of ether (ETH) is hovering around $4,207, with a market cap of $498.37 billion, as seen on CoinMarketCap.