Ethereum's London Hard Fork Confirmed to Launch on August 4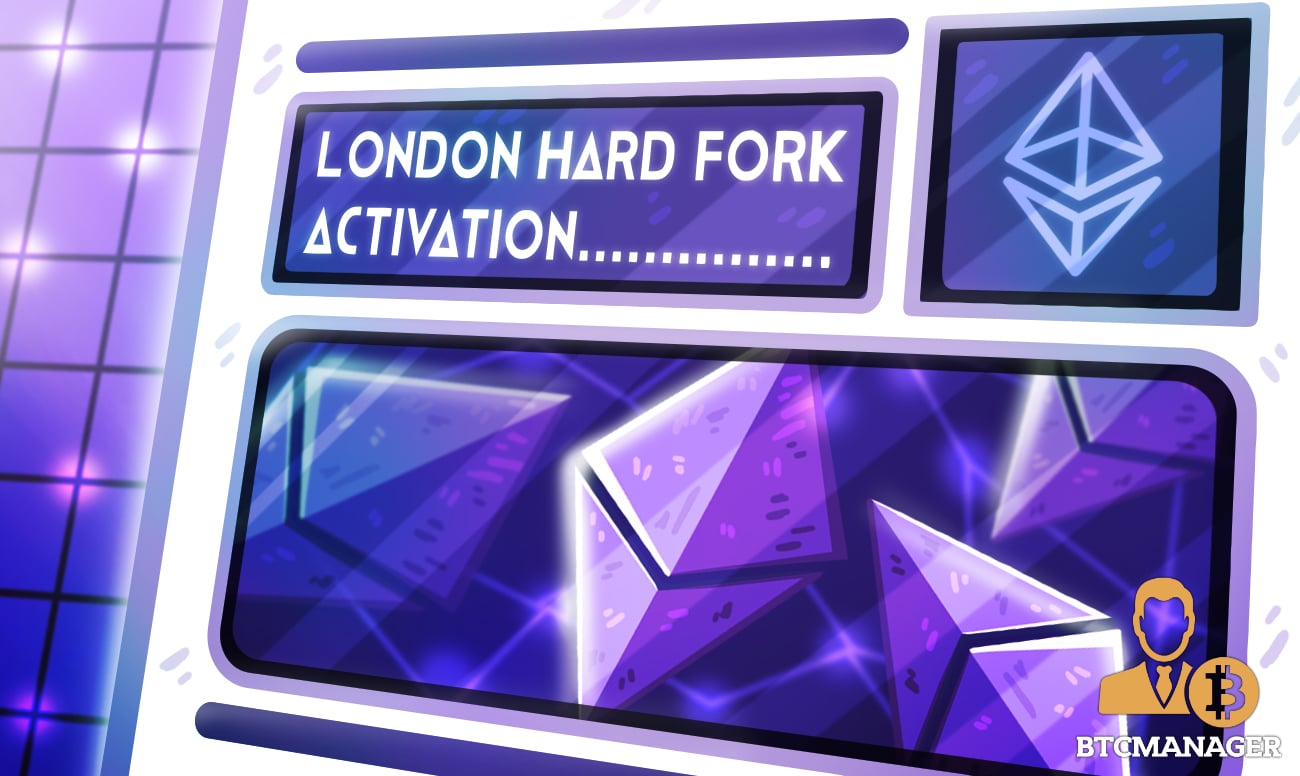 Ethereum lead developer Tim Beiko has confirmed via Twitter on July 6, 2021, that the much anticipated London hard fork will go live on August 4, 2021. The London hard fork comes with five important Ethereum Improvement Proposals, including EIP-1559, which aims to bring a positive change to the network's fee structure.
London Hardfork Goes Live in July
Having successfully launched some of the components of the London upgrade on Ropsten and other testnets earlier in June, the Ethereum team has announced that the London mainnet activation will finally take place on August 4, rather than the previously expected July ending.
If everything goes as planned, Ethereum's London hard fork will be activated at exactly block 12,965,000, and that block is estimated to be reached on August 4.
"The Pull request block 12965000 for the mainnet activation of the London network upgrade. The ETA for this block should be between 13:00 UTC and 17:00 UTC on August 4, 2021. We had agreed on ACD116 to decide the block async and try to get client releases done for ACD117 (July 9). If we can roughly hit that timeline, then August 4th should provide enough time to advertise the client releases that are mainnet compatible, and allow infrastructure providers and node operators to upgrade their systems," Beiko wrote on Github.
Yep, unless someone objects in the next 24h, London should land on August 4th.

A few client teams have "👍'd" it already, but we want to be sure no one has a serious objection.

Keep an eye out 👀 https://t.co/KWRCvyrWR1

— timbeiko.eth ☀️ (@TimBeiko) July 6, 2021
At press time, everything is going on smoothly, with members of the Ethereum ecosystem in support of the new London upgrade launch date.
Making Ethereum Better
For those who are unaware, the London hard fork is expected to implement five Ethereum Improvement Proposals, including EIP-15559,  which aims to restructure the network's fee market, EIP3238, EIP-3198, EIP3529, and EIP-3554. 
While all the EIPs are important in their own ways, it's the EIP-1559 and EIP-3554 that has been a major focus for Ether faithful, as the former was proposed by Vitalik Buterin, Eric Corner, and other Ethereum core devs, to make fees more predictable, by implementing a "fixed-per- block network fee that is burned and dynamically expand/contracts block sizes to deal with transient congestion."
On the other hand, EIP-3554, a.k.a difficulty bomb delay, was proposed by James Hancock and its primary objective is to push back Ethereum proof-of-work (PoW) mining difficulty to December, when the Eth1 and Eth2 merge is expected to be completed.
A successful transition to proof-of-stake (PoS) is expected to make Etheruem more energy-efficient, with experts predicting that the move would significantly boost the staking economy and possibly enable ether (ETH) to overthrow the almighty bitcoin (BTC).
At press time, ether (ETH)is trading at $2,388, with a market cap of $278.55 billion, according to CoinMarketCap.