JPMorgan: Ethereum 2.0 Launch Would Boost Staking Economy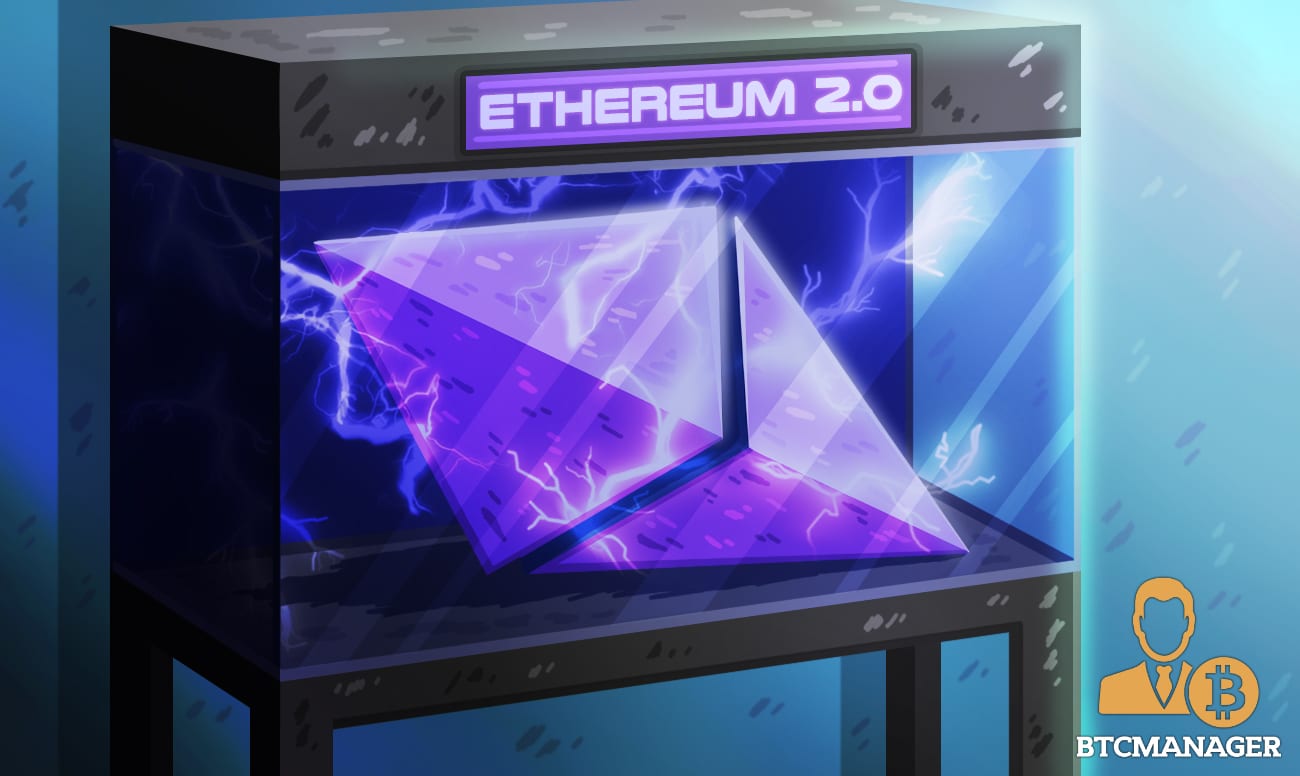 Jamie Dimon and JPMorgan analysts have predicted that a successful launch of Ethereum 2.0 will significantly boost the staking economy. The financial experts have argued that Eth2.0 could balloon the crypto industry's annual revenue to over $40 billion by 2025, as staking offers both retail and institutional investors a juicy money-making opportunity, reports Forbes on July 1, 2021.
Eth2.0 Hold Huge Promise for Staking Economy
As Ethereum's journey towards proof-of-stake (PoS) consensus algorithm continues to gain momentum, JPMorgan CEO Jamie Dimon and two senior analysts at the firm have predicted that the network's transition would effectively usher in more money into the staking economy.
Per sources close to the matter, the staking economy currently generates revenue of  $9 billion annually, however, the coming of Eth2.0 could accelerate the adoption of PoS consensus and ultimately cause staking payouts to balloon to $40 billion by 2025.
The analysts argue that since staking enables holders of PoS-based tokens to stake their assets and earn decent yields, it potentially mitigates the opportunity cost of holding traditional assets like money market funds, U.S. dollars, and U.S. Treasuries.
The team wrote:
"Not only does staking lower the opportunity cost of holding cryptocurrencies versus other asset classes, but in many cases, cryptocurrencies pay a significant nominal and real yield. In fact, in the current zero rate environment, we see the yields as an incentive to invest."
Ether (ETH) Could Flippen Bitcoin
For the uninitiated, while PoW-based blockchains such as bitcoin (BTC) reach consensus and safeguard their network via mining, PoS distributed ledgers achieve the same goal by allowing token holders to lock up (stake) their assets in the network and act as transaction validators. These "stakers" then receive decent annual percentage yields (APYs) on their locked tokens. 
Presently, top crypto exchanges, including Binance, offer users staking services for a vast array of PoS tokens.
While staking comes with its own risks, which include potential negative price movements, the process is far more energy-efficient than bitcoin mining.
Despite the scalability issues and crazy gas fees of Ethereum, the network remains the undisputed champ of the decentralized finance (DeFi) ecosystem.
With Eth2.0 development expected to reach a significant milestone later in December, when the Eth1 & Eth2 merge will be executed, Ethereum co-founder, Vitalik Buterin has predicted that the blockchain's adoption by enterprises would skyrocket in the coming months.
Though the ether's (ETH) $2,056k price may appear decades away from reaching bitcoin (BTC) current $33,367k level, industry experts are of the opinion that the former has all it takes to dwarf the latter in the near future.