Bitcoin cash gaining traction, DigiToads presale raises over $5.7 million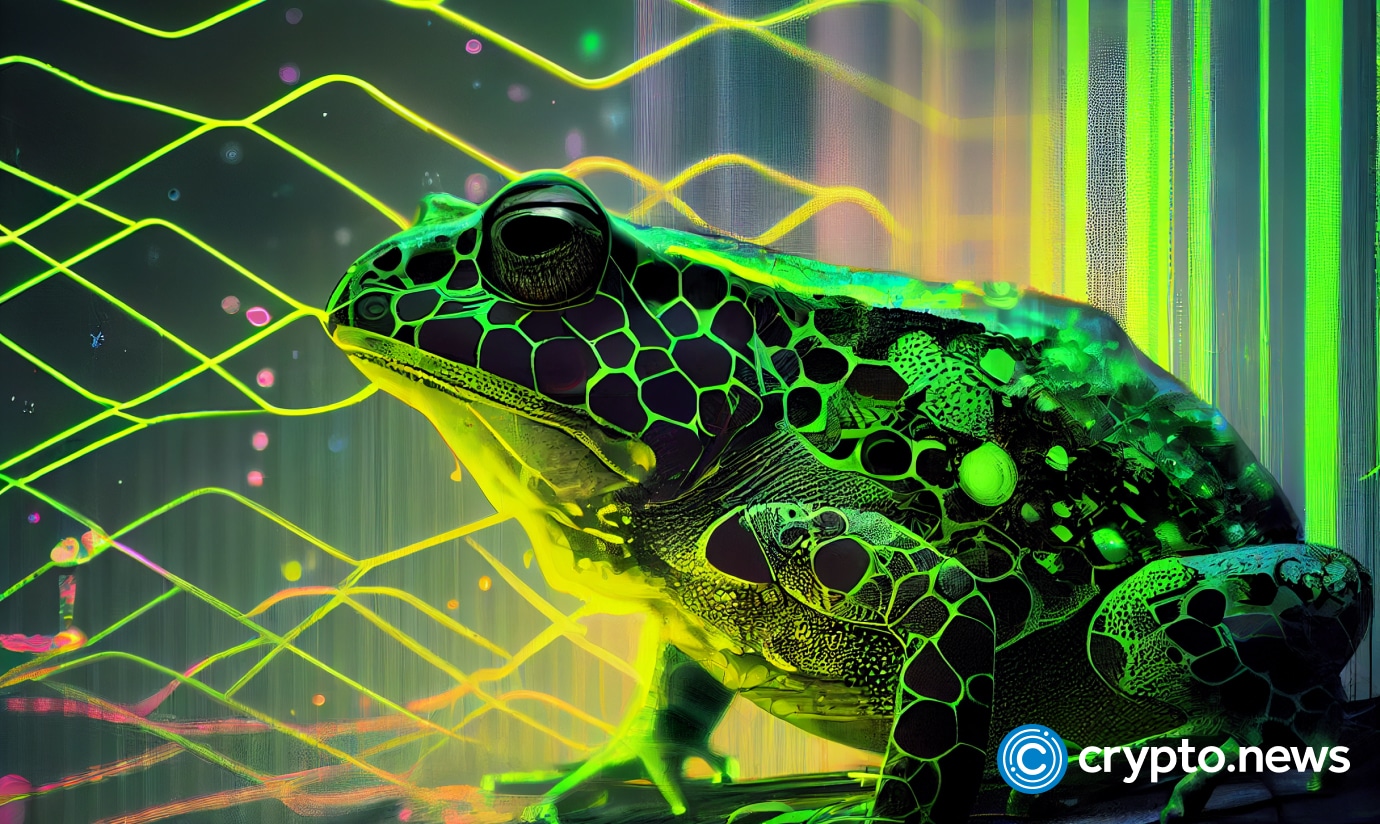 The world of cryptocurrency is constantly evolving, with new trends emerging regularly. Bitcoin, a decentralized digital currency, has gained significant global investment. However, Bitcoin Cash has also made a name for itself as a convenient and affordable medium of exchange. Its supporters strive to make it user-friendly.
Bitcoin Cash was created through a hard fork of Bitcoin, meaning they share a common code base and transaction history. With increasing adoption and better scalability, Bitcoin Cash is becoming a top contender, gnawing Bitcoin's market share.
However, leading the shift is DigiToads, a cryptocurrency supported by an active community. It has raised more than $5.7 million in the presale. DigiToads stands out with its successful ongoing presale, charitable initiatives, play-to-earn (P2E) gaming, and non-fungible token (NFT) staking. 
DigiToads is popular in crypto
DigiToads is a blockchain project that has gained attention in the digital currency market due to its ongoing presale, which has already raised over $5.7 million. The project offers a decentralized finance (DeFi) coin that presents an investment opportunity for interested individuals.
The presale consists of ten stages, each offering rewards for early backers. Currently, the presale price is set at $0.0047 in stage 9, allowing potential investors to participate and anticipate potential returns upon its official launch. 
One notable aspect of DigiToads is its unique feature of not having a vesting period, unlike many other trending projects. This means that investors can trade their DeFi tokens immediately after acquiring them during the presale.
DigiToads also includes a play-to-earn (P2E) platform, providing users with dual benefits. Users can earn money by participating in a game where they can collect, nurture, and engage in battles with unique DigiToads, each with distinct characteristics. Additionally, at the end of each season, the top 25% of players receive TOADS tokens as rewards, offering a chance to earn additional income while immersing themselves in the thrilling experience of DigiToads. 
Another noteworthy aspect of DigiToads is its introduction of non-fungible tokens (NFTs) and NFT staking opportunities. The project allows users to stake their NFTs through its platform, contributing 2% of each transaction to the staking pool. Community members can stake their NFTs and earn rewards, with longer staking durations leading to greater earning potential. This ecosystem fosters profitability and encourages sustained engagement.
Additionally, DigiToads offers Platinum TOADS, which grants token holders control over the TOADS treasury, further promoting the growth of the token.
Overall, DigiToads presents a unique blockchain project within the digital currency market, with its ongoing presale and various features aimed at providing users with opportunities for investment, engagement through play-to-earn mechanics, and participation in NFT staking.
Bottom line
Bitcoin's exchange inflows may have experienced a decline. However, the presale success of DigiToads demonstrates its potential to become a prominent player in the cryptocurrency industry. The project has gained recognition for its game platform and community. With a presale that has raised over $5.7 million, DigiToads has captured the interest of many individuals in the space.
The presale's achievements can be attributed to increased demand and limited token supply. More than 94% of the TOADS DeFi tokens have already been sold, making the coin more scarce. Additionally, as part of the prize pool, 10% of the total funds collected during the presale are airdropped monthly to all token holders. This distribution mechanism allows investors to benefit from ongoing incentives. Beginners or experienced investors can consider investing in the project's presale.
Disclosure: This content is provided by a third party. crypto.news does not endorse any product mentioned on this page. Users must do their own research before taking any actions related to the company.