Bitcoin surges above $30,000, DigiToads presale hits $5.7 million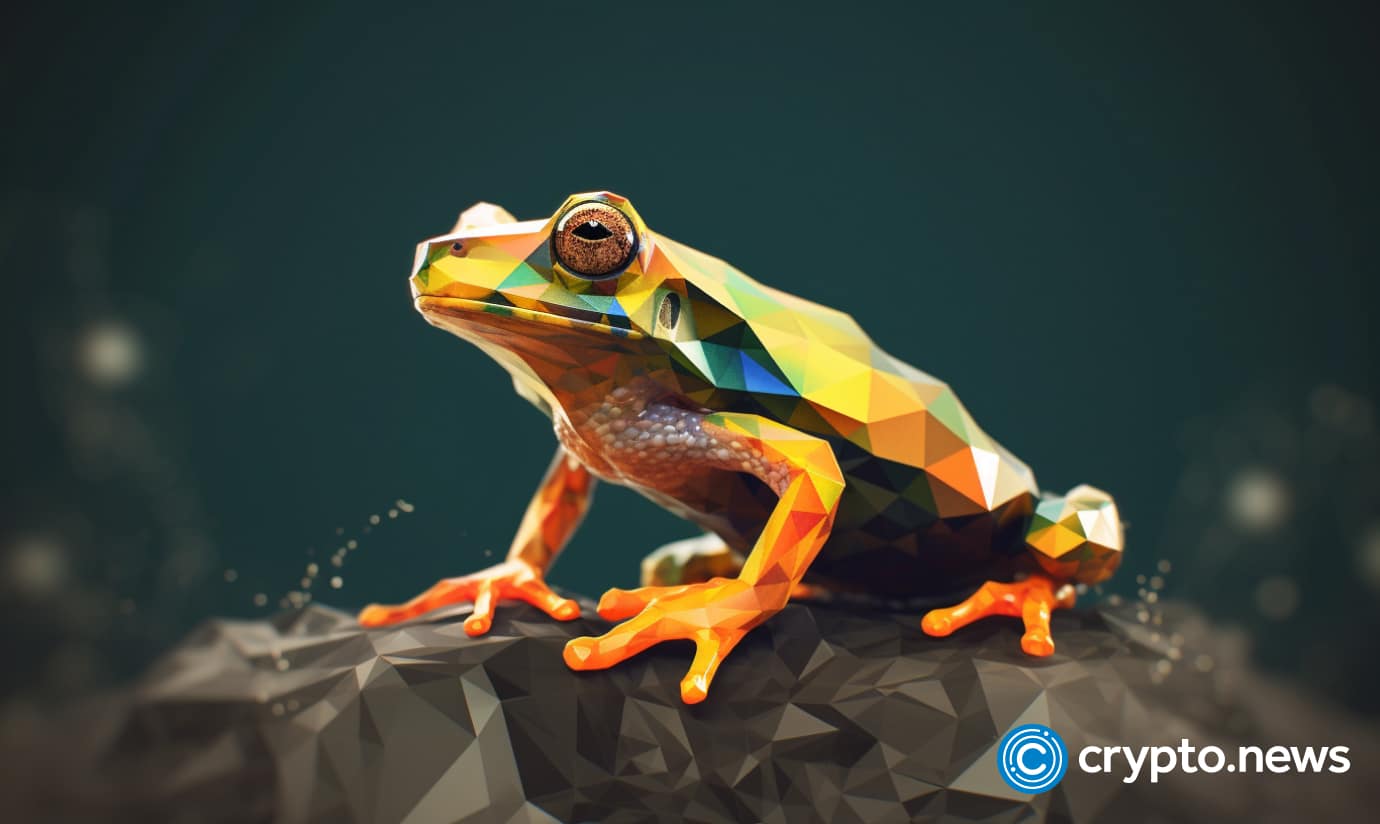 The crypto industry in Europe is currently facing various regulatory and geopolitical challenges. Despite these obstacles, cryptocurrencies such as bitcoin (BTC) and digitoads (TOADS) have been making notable progress and achieving new milestones in the crypto market. DigiToads is a crypto project integrating play-to-earn (P2E) gaming and stake-to-earn mechanisms into its ecosystem.
Bitcoin continues to attract investors with its pioneering status in crypto. Meanwhile, DigiToads has been garnering attention from crypto enthusiasts and analysts worldwide due to its features and ongoing presale, positioning it as a project that investors are considering. Bitcoin and DigiToads are impacting the European crypto market and gaining recognition within the decentralized finance (DeFi) industry.
Let's explore how Bitcoin and DigiToads are breaking new records amid the challenges in the European cryptocurrency landscape.
DigiToads is breaking records with play-to-earn features
DigiToads, a decentralized meme coin project, operates on a metaverse known as the Swamp. It is built upon the principles of play-to-earn and stake-to-earn mechanisms, aiming to transform crypto. Through its presale, DigiToads offers features for its users and potential for profit for its early investors.
DigiToads aspires to be popular like dogecoin (DOGE), dogelon mars (ELON), and shiba inu (SHIB), positioning itself among the best cryptos to buy. The play-to-earn ecosystem of DigiToads is powered by its native tokens, referred to as TOADS. These TOADS tokens are utilized to acquire training equipment, food, and potions for avatars within the DigiToads web3 game. After each gaming season, the top 25% of players receive rewards through TOADS tokens.
The stake-to-earn feature of DigiToads has attracted global interest from crypto investors. This feature rewards investors who stake 3,500 non-fungible tokens (NFTs) released during the DigiToads presale. These rewards are derived from the DigiToads staking pool, funded by a 2% fee on every TOADS token transaction.
DigiToads aims to establish itself as one of the leading DeFi projects through its presale performance. Currently, in the eighth stage of its presale, DigiToads is offering TOADS for $0.047 per token. The presale has amassed over $5 million.
Bitcoin is table-topping because of its influence
Bitcoin is the decentralized crypto project that pioneered the creation of the DeFi market. It is an open-source, peer-to-peer network powered by its native token, BTC. Bitcoin has fostered the emergence of the crypto industry, which comprises a worldwide community of users. These users actively engage in activities such as creating, investing in, trading, and utilizing BTC and other cryptocurrencies as an integral part of their daily lives.
BTC has the highest market capitalization value, making it an option for DeFi investors to explore. Despite encountering various obstacles, such as regulatory scrutiny in the European financial market, bitcoin remains resilient. While striving to surpass previous achievements and gain recognition from European crypto investors, BTC has the potential to continue leading the way in innovative advancements within digital finance.
Final thoughts
In the evolving European DeFi market, Bitcoin and DigiToads have become potential projects for investors to consider. Bitcoin's established position and decentralized nature contribute to its credibility as a cryptocurrency.
On the other hand, DigiToads has attracted interest from investors due to its unique features and the pricing of its presale tokens.
Investors wishing to participate in the DigiToads project can join its presale by purchasing TOADS tokens from the circulating supply.
For more information on DigiToads, visit the website, join the presale, or join the community for regular updates.
Disclosure: This content is provided by a third party. crypto.news does not endorse any product mentioned on this page. Users must do their own research before taking any actions related to the company.