SIMPSON, TOADS rallying, DigiToads raise over $5.6 million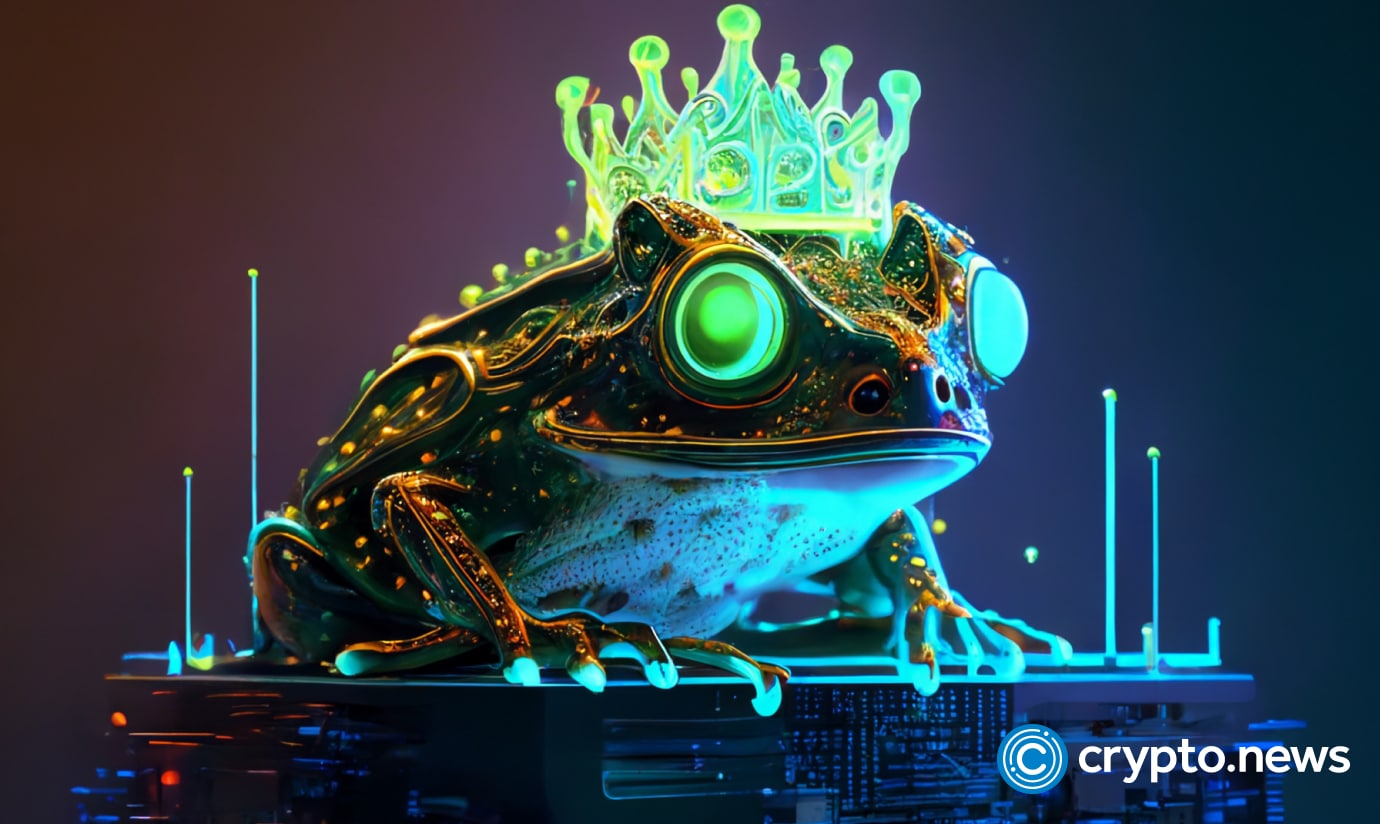 The cryptocurrency market experiences frequent significant events that impact its stability. Recently, there has been increased interest and activity surrounding cryptocurrencies such as digitoads (TOADS) and homer simpson (SIMPSON), leading to substantial price surges.
Homer Simpson Coin, known as SIMPSON, is a cryptocurrency that uses blockchain technology and social media to establish itself as a charitable giving, education, and information-sharing platform. Its mission centers around utilizing the potential of cryptocurrencies to contribute to social causes.
On the other hand, DigiToads (TOADS) is a meme coin project that can grow. TOADS users can engage in gaming activities or stake their tokens to earn rewards and access various utilities. Presently, the DigiToads presale has raised over $5.6 million. Due to its features and presale success, many investors are considering TOADS as an investment.
This article explores the factors fueling the demand for SIMPSON and TOADS.
DigiToads growing, raises over $5 million
DigiToads (TOADS) is a decentralized finance (DeFi) token that differentiates itself from other cryptocurrencies by offering users reliable avenues to generate earnings on its platform. The ongoing presale of TOADS has been notably successful, positioning it as one of the top-performing meme coins.
The presale for DigiToads has achieved impressive results, having raised over $5.6 million thus far. The presale is structured in ten stages, with early investors standing to gain more significant profits by entering the rally sooner. Lilypad 9 of the presale has sold over 94% of its tokens. Each TOADS is selling for $0.047. Early backers have the potential to secure a substantial 450% return on their investment.
The success of the TOADS presale can be attributed to its structure, enabling token holders to possibly generate passive income through non-fungible token (NFT) staking, peer-to-peer (P2P) gaming, and token holding. Players can purchase, trade, or win TOADS tokens within the game. Each monthly DigiToad season rewards the top 25% of players with TOADS tokens, funded partially by the sale of virtual goods utilized in the game. This feature has contributed to supporting TOADS prices and likely plays a role in the presale's success.
DigiToads' commitment to fostering its growing community makes it an option worth considering for investors seeking portfolio diversification. The substantial growth witnessed during the TOADS presale could be a leading indicator for individuals contemplating long-term cryptocurrency investments. As the DigiToads presale approaches the $5 million milestone, investors with an eye on future growth may find the project worth considering.
Homer Simpson offers sustainability and community
Homer Simpson is a cryptocurrency project aiming to empower individuals and organizations to effect positive change in their communities. The overarching goal of SIMPSON is to combine social media, charity, and cryptocurrency to make a tangible global impact. The project utilizes blockchain technology to establish a transparent and secure system for distributing donations to areas where they are most needed.
The platform utilizes social media to raise awareness and build a dedicated community of supporters who align with its vision and are willing to contribute to its cause. This mission is among the factors contributing to the notable surge in the token's value within the cryptocurrency market.
SIMPSON, the native currency of the platform, is a deflationary token that undergoes burning events as scheduled by the platform. This burning mechanism is implemented to preserve the long-term value of the token by introducing scarcity into the ecosystem.
Conclusion
The recent increase in SIMPSON and TOADS prices could reflect a growing interest among crypto investors in projects that offer unique value propositions and challenge established norms. These cryptocurrencies have garnered attention due to their potential impact on the crypto market.
Notably, the ongoing presale of DigiToads has successfully raised over $5.6 million, demonstrating its appeal as an emerging meme coin with the potential for long-term returns.
Investors seeking promising cryptocurrencies may consider taking advantage of the TOADS presale as part of their investment strategy.
For more information on DigiToads, visit the website, join the presale, or join the community for regular updates.
Disclosure: This content is provided by a third party. crypto.news does not endorse any product mentioned on this page. Users must do their own research before taking any actions related to the company.