Bitcoin Has Changed The World; Fedcoin Could Take It One Step Further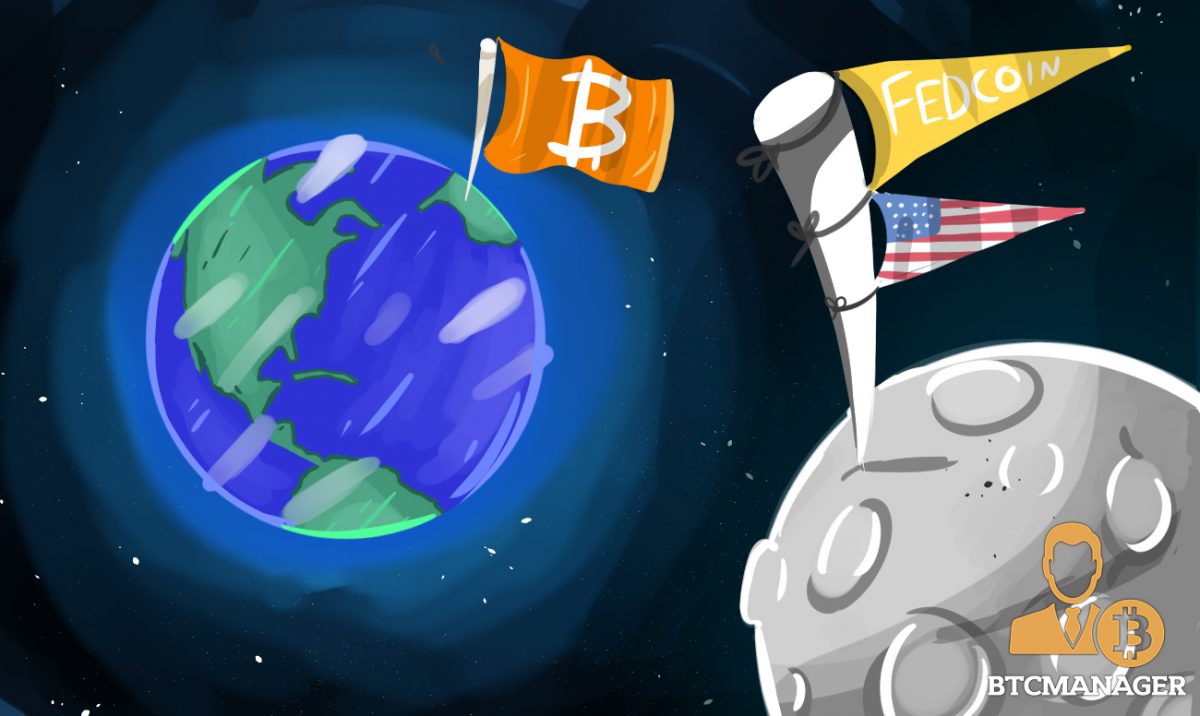 In 1999, online payments were revolutionized by PayPal, and it took the world by storm. Fast forward ten years and bitcoin is introduced – the pioneer of a unique digital currency and virtual payment system that was years ahead of its time.
Attracting Government Attention
Bitcoin took four years to reach the $100 mark, six months to increase tenfold to $1,000, and four years to jump tenfold again, reaching $10,000 in November 2017. Just a month later, bitcoin flirted dangerously close to $20,000 and is showing promise for increased surges in 2018.
Bitcoin's value is not exclusively a digital currency and high-risk investment. Through the imitation and adaptation of bitcoin's blockchain technology and the success thereof, hundreds, if not thousands, of new cryptocurrencies have been formed.
As of November 27, 2017, there were 1,324 cryptocurrencies actively available for use or investment on the internet. This figure does not include the number of cryptocurrencies that were deemed failures and shut down by the developers, or the number of cryptocurrencies still under development that is yet to be released.
Digital currencies have more than proven their potential, with many new ones perhaps better than Bitcoin regarding transaction speeds, transaction costs, security, and scalability.
Although central banks have not widely adopted them, they have probably caught their attention – and that of global governments.
Central Banks to Digitize Finance
Africa has responded with an annual Blockchain Africa Conference, the next meeting scheduled to be held in March 2018. The summit will discuss "blockchain and cryptocurrency use cases, the regulatory environment, technology hurdles and opportunities in innovation and disruption," according to the official site, with tickets on sale for approximately $270 per person.
North America has taken it one step further, and is considering creating a cryptocurrency of their own named Fedcoin, which may ultimately replace the United States Dollar. They are not alone in this development goal, with many other central banks aiming to do the same thing.
From their viewpoints, creating a digital currency of their own and having control over it makes better financial sense than investing in an existing and largely more unpredictable cryptocurrency – a logical statement for most reasonable people. That being said, at least for the time being, it is not possible to create a cryptocurrency entirely devoid of risk.
Fedcoin is a beacon of admission that digital currencies cannot be ignored and are here to stay. Already having changed the way many people think of money, they could be the future of all currencies around the globe.
Although still speculative at this stage, the creation of Fedcoin would solve a multitude of problems for the US government. Blockchain technology makes it entirely impossible to counterfeit money, and increasingly difficult to hide it – as a public ledger stores all transactions.
Additionally, a national cryptocurrency would significantly enhance the government's ability to manage the economy. As it stands, the Federal Reserve has the power to lower interest rates during times of economic difficulty, but this power is substantially limited as the interest rate cannot practically be reduced below zero. This characteristic would be different for a government-controlled cryptocurrency which would support negative interest rates.
Fedcoin would also give governments the ability to implement the idealized concept of "Helicopter Cash," boosting the economy by providing citizens with money. Instead of the practical nightmare that it may otherwise have been, a digital currency makes this possible with no more than a line of code.
Fedcoin may not necessarily compete with bitcoin, but use similar technology to operate on an entirely different playing field. The technology would, however, be vastly superior to the initial stream of bitcoin; being quicker, safer and more cost-effective. Additionally, due to its nature of being decentralized to different Federal Reserve banks, it would be less volatile and a better store of value.
If we credit bitcoin with one thing and one thing only, it would be the step that it has taken towards creating a cashless global economy. With cash becoming an outdated payment method in more ways than one, bitcoin and the blueprint that it has created is quite literally changing the world as we know it.