Bitcoin, Ether, XRP, and Stellar Lumens Accepted for ICO Purposes, Says Thai SEC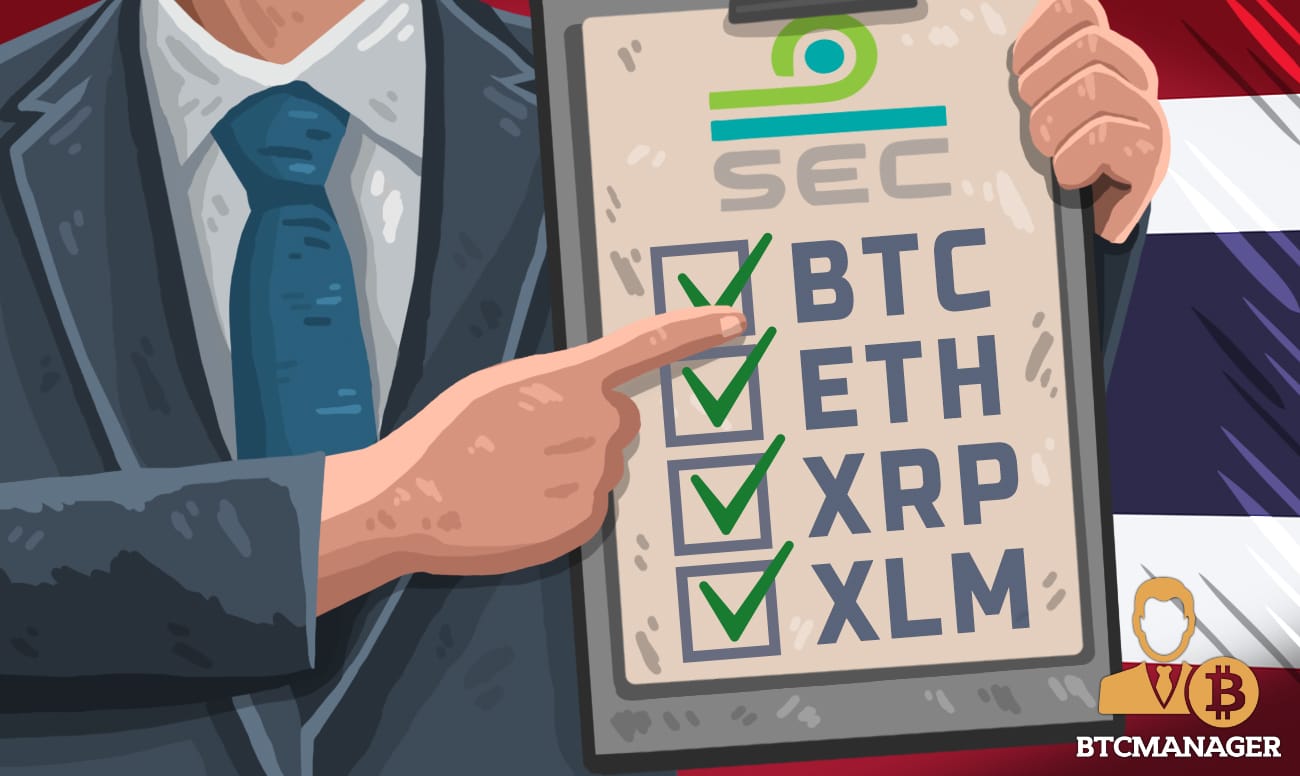 On February 28, 2019, Thailand's financial watchdog, the Securities and Exchange Commission (SEC), updated the list of cryptocurrencies which can be used for initial coin offering (ICO). The list now comprises of a total of four digital currencies – bitcoin (BTC), ether (ETH), XRP, and stellar lumens (XLM).
BCH, ETC, and LTC Face the Axe
Thai authorities have for long worked on formulating a cohesive regulation skeleton for the cryptocurrency industry.
Crypto enthusiasts the world over got the first glimpse of it on February 4, 2018, when it came to light that the SEC and the Stock Exchange of Thailand were working to develop a legal and inclusive ecosystem for ICOs in the country.
Thailand has continually been touted as one of the most pro-crypto nations in the world, and there's not much room to debate that.
In the latest step by the SEC, the financial watchdog has updated its list of cryptocurrencies eligible for ICO investments and base trading pairs by removing bitcoin cash (BCH), ethereum classic (ETC), and litecoin (LTC).
The official announcement reads in part:
"Key factors taken into consideration regarding the cryptocurrencies on the list include relevant developments and news, as well as other important factors related to cryptocurrencies. The list will be updated periodically."
The SEC clarified that the update would have no impact on any of the existing digital assets business or investors because no ICO has been launched so far. Also, the existing cryptocurrency exchanges have never used ETC, BCH, or LTC as base trading pairs.
It's worth highlighting that the SEC reiterated that announcement of such list of cryptocurrency does not imply that they are legal tender in the country.
A Result of Recent Events?
The exclusion of ETC and BCH from the list of eligible ICO cryptocurrencies is something worth noting.
As mentioned previously, the SEC takes into account "relevant developments and news" to update the list. However, close followers of the crypto industry know that ETC and BCH's last few months weren't exactly spectacular.
BTCManager reported on January 8, 2019, how Coinbase suspended all transactions related to the Ethereum Classic blockchain while it was under a 51 percent attack.
Similarly, the cryptospace witnessed one of its lowest moments in recent history courtesy of a dramatic network war between Bitcoin Cash ABC and Bitcoin Cash SV camps.