Bitcoin, Ethereum, DeFi and Metaverse Tokens Count Short-Term Intraday Profits as Crypto Winter Continues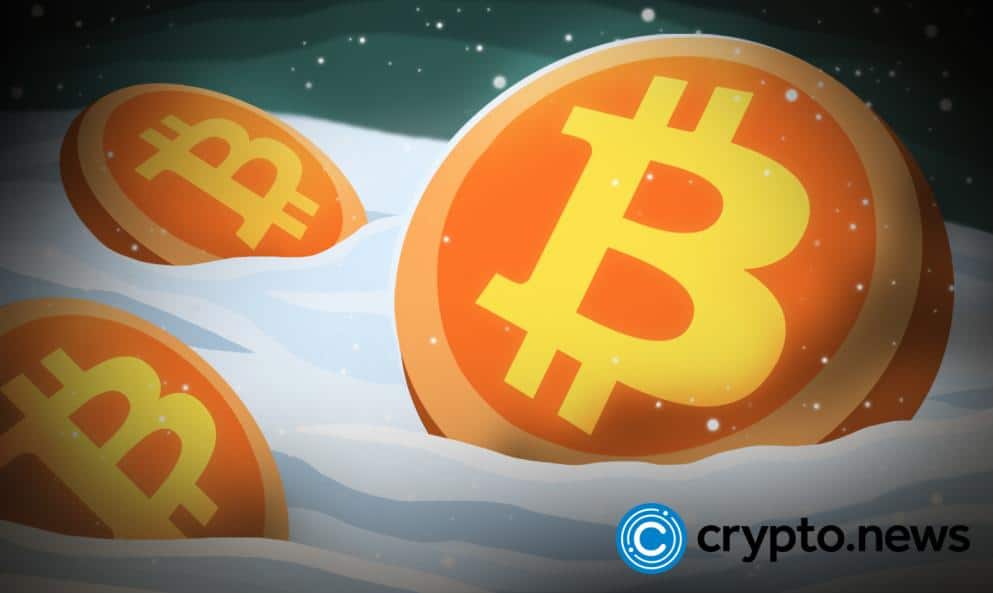 Bitcoin and Ethereum appear to have taken a bullish turn in the past 24 hours, but doubts remain over the long-term price actions. The crypto market still treads below the $1 trillion mark.
Bitcoin Price Action
The largest crypto asset by market cap, Bitcoin is currently recording a slight bullish momentum. In fact, according to stats by Coinmarketcap, Bitcoin has gained over 3.06% in the past seven days and 2.28% in just the past 24-hour period. At the moment, Bitcoin was trading at $19.6k and recorded a trading volume of nearly $32 million in just the past 24 hours.
Bitcoin's current most immediate resistance level stands at $19.85k, with more resistance at $20.1k and $20.5k, respectively. If bitcoin continues with a bullish run and surpasses the first two resistance levels, it could easily head to a longer bullish run.
However, based on analysts, the most plausible direction in the next few weeks for Bitcoin could be a bearish statement. A popular crypto investor and author of the best-selling book Rich Dad Poor Dad highlighted that this could be the best time to buy BTC. His tweet says;
"BUYING OPPORTUNITY: if FED continues raising interest rates US $ will get stronger causing gold, silver & Bitcoin prices to go lower. BUY more. When the FED pivots and drops interest rates as England just did you will smile while others cry."
The FED has been raising interest rates in the past few months, severely affecting the crypto landscape. The investor believes that the USD will also, in the long term, suffer the consequences of the FED's poor actions. Therefore, there's a high likelihood of Bitcoin prices suffering this month.
An analysis by Changelly indicates that BTC could plunge below the $18.3k mark. Finder.com predicts that while BTC could go to $25k, it might plunge to $13k. Bitcoin's current support levels are $19.1k, $18.7k, and $18.4k.
Ethereum Price Action
Ethereum, the second largest crypto asset, currently trades at $1.3k. According to CMC, Ethereum gained over 3.6% in the past 24 hours. However, weekly analysis indicates that the coin has lost over 0.6%.
According to Barcharts, Ethereum's most immediate resistance levels stand at $1.35k, $1.38k, and $1.42k. If Ethereum continues with the minute bulls, it could break past the resistance levels.
Initially, analysts expected strong price actions from Ethereum immediately following the recent merge. However, weeks after, ETH still trades at less than half its all-time high, and no improvement has been recorded.
While Ethereum is currently in a bull, there's an even more probability of a reversal trend, leading the coin below its support levels. Its current supports stand at $1.28K, $1.24k, and $1.21k. If ETH surpasses the first two, it could easily plunge below $1.2k.
DeFi and Metaverse Tokens: UNI, APE, MANA, SAND, AXS
DeFi tokens are also all taking a strong positive trend. CMC indicates that the total value($46.96B) of DeFi tokens increased by 13.72% in just the past 24 hours. Among the tokens leading in the current bull include UniSwap, Chainlink, and Tezos.
Uniswap, for instance, gained over 5.9% in the past 24 hours and over 12% in the past seven days. A few hours ago, UNI broke past one of its strong resistance levels at $6.4k. At the current momentum, UNI could easily break past its next resistance levels at $6.77 and $6.96.
Metaverse tokens also took a very strong bullish trend, with most tokens recording great price surges in the past 24 hours. Among the coins leading the bulls include Apecoin (3.5% increase), MANA (2.3%), SAND (2.38%), and AXS (5%)
Crypto Market Actions
Today, the crypto market took a positive turn with excellent price actions. Bitcoin, Ethereum, DeFi, and Metaverse tokens enjoy positive actions. However, with the current situation in the financial space and the feds constantly raising interest, the current crypto bulls could be short-lived.