Bitcoin Exchanges in South Korea to come Under Direct FSC Regulatory Purview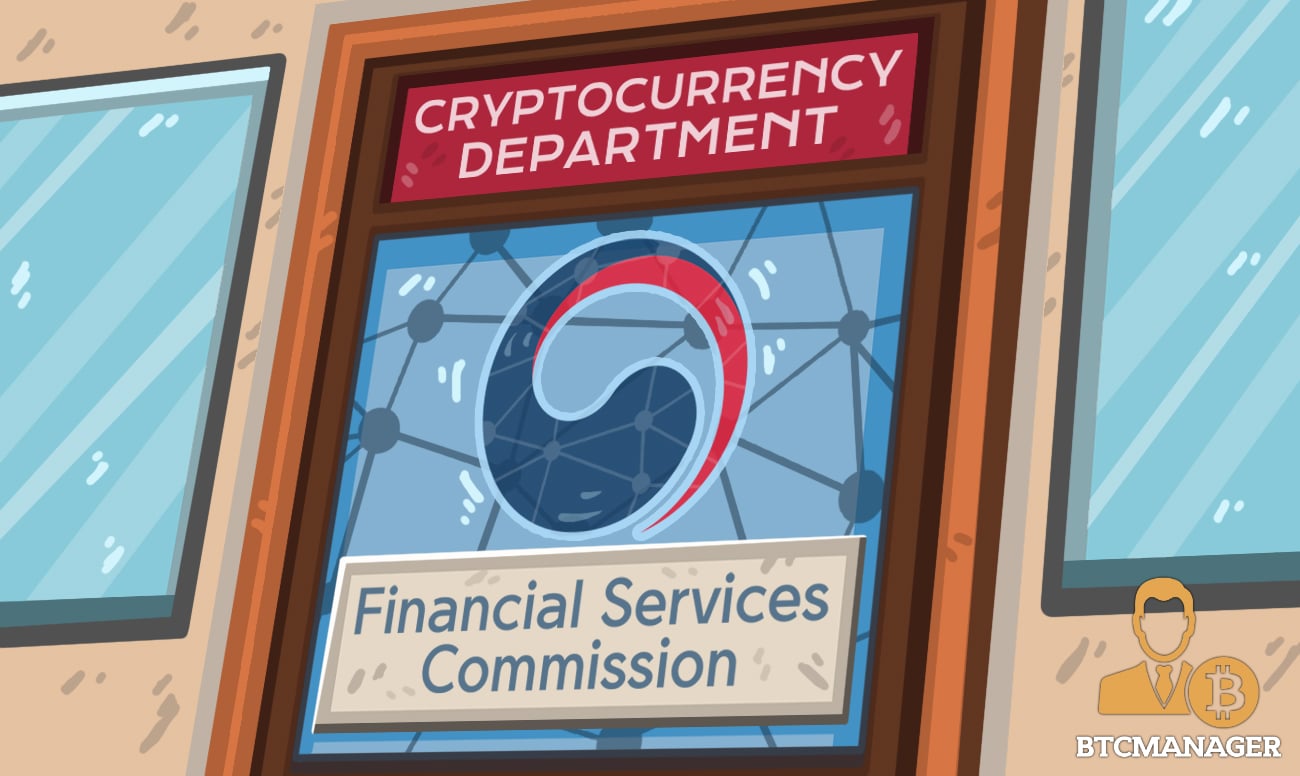 Reports from media sources in South Korea say the country's top financial regulator plans to directly oversee the regulation of local Bitcoin exchanges, August 7, 2019. This move likely includes the creation of registration and licensing requirements for South Korean crypto bourses. Platforms in the country have in recent times had to adjust to a stricter regulatory climate following recent guidelines from international money laundering watchdogs.
Direct Supervision

According to Business Korea, the Financial Services Commission (FSC) has unveiled plans to take over the regulation of Bitcoin exchange platforms in the country. Details of the move explain that the Financial Intelligence Unit (FIU) of the FSC will be directly responsible for oversight of South Korean crypto bourses.
Commenting on the development, Lee Tae-hoon, the FIU's Administration and Planning chief declared:
"If an amendment to the Act on Reporting and Use of Certain Financial Transaction Information, which reflects the FATF's international standards for cryptocurrencies, passes the National Assembly, it will be possible to prevent money laundering through cryptocurrencies."
For the FSC, the pivot towards direct supervision of Bitcoin exchanges is part of the Commission's plans to combat money laundering via crypto transactions. Presently, the FSC depends on banks to ensure transparency in the operations of Bitcoin exchanges in South Korea.
Lawmakers in South Korea will have to empower the FSC for the Commission to take direct control of crypto exchange regulations. One of the main changes the FSC could reportedly make is to instruct all banks to maintain real-name bank accounts.
The move comes as the country tries to implement recent guidelines by the intergovernmental Financial Action Task Force (FATF) concerning the crypto industry. As reported by BTCManager, the FATF has asked countries to implement robust anti-money laundering (AML) controls for their respective local crypto industries.
Increasing Compliance Headaches in South Korea
The introduction of direct FSC oversight of the Bitcoin exchange arena might cause increased regulatory problems for platforms in the country. Many exchanges are already reported struggling with stricter operating laws in South Korea.
As previously reported by BTCManager, the 'big four' Bitcoin exchanges in the country recently saw an uptick in the AML hurdles set by their banks for account renewals. Some platforms in the country have been forced to shut down due to the increased compliance roadblocks introduced by authorities in the country.
Meanwhile in 2018 several exchanges reported losses for the year. It remains to be seen how this increasingly stricter regulatory climate will impact on the bottom-line of Bitcoin bourses in South Korea.