Bitcoin Firm Paxos to Offer Post-Trade Confirmation Service for Gold Industry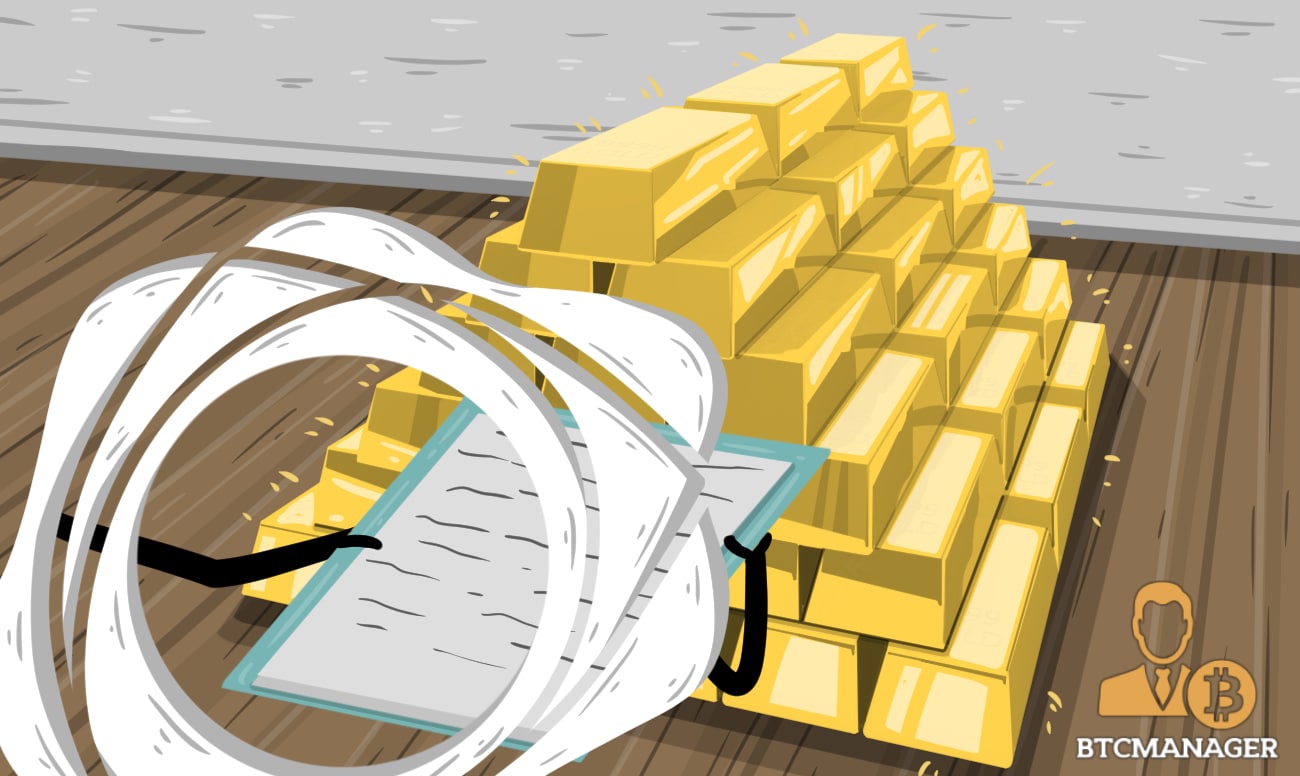 On August 9, 2018, Paxos, the parent company of crypto exchange itBit, announced the launch of the Paxos Confirmation Service, a tool designed to streamline the post-trade confirmation process for the precious metals market.
A Step toward Post-Trade Blockchain Solution
Making the announcement, the company revealed that INTL FCStone Ltd., a financial services company based in London, will be the first to try out the service, as part of a long-term push toward constructing a fully blockchain-based post-trade solution for precious metals and other commodity markets.
Explaining what value the Paxos Confirmation Service brings to the market, Paxos CEO Charles Cascarilla told Forbes:
"The entire market itself is still in many ways anachronistic. Being able to change the post-trade processes will create a lot of leverage in terms of automation and freeing up capital that's tied up because trades take so long to settle."
Currently, in a transaction in the precious metal market, both parties involved must manually double check prices, volumes, and other particulars of an operation before it can go ahead. This confirmation is generally done by email or by phone, exposing it to the quirks and vagaries of human interaction, and can thus lead to an error rate in manual trade confirmations that Cascarilla estimates at about 15 percent.
Using the Paxos Confirmation Service, this error rate is cut to zero by making use of automation and instant reconciliation. Though it is not built on a blockchain framework, it nevertheless represents a significant step forward in the race to create a fully functional and workable blockchain-based post-trade service for the precious metals market.
Paxos Blockchain Moves
In September 2016, BTCManager reported that Paxos developed a platform called "Bankchain," a private and permissioned blockchain solution for the banking industry. It was built as a cloud-based platform-as-a-service solution, explicitly targeting post-trade market infrastructures and back-office processes.
In May 2018, Paxos received authorization from the New York Department of Financial Services (DFS) for Bankchain. According to Cascarilla, the Bankchain framework will permit Paxos to conduct transactions in precious metals like gold including commodity shipment and payments without the presence of a single physical intermediary. This he says, is the long-term target of the Paxos Confirmation Service.
In May 2018, Paxos also announced the successful closing of a $65 million Series B funding round that it said would be used to strengthen and expand its infrastructure to enable it to handle the type and scale of transactions it is expected to handle when the blockchain service comes fully online. Currently, Paxos boasts a staff strength of roughly 80 at locations in Singapore, New York, and London.
Paxos has previously attempted to penetrate the precious metals market via an unsuccessful joint venture with Euroclear. According to a company statement, it also plans to introduce products targeted at other commodity markets and foreign exchange markets before the end of the year.