Bitcoin Fuels Up: BTCManager's Week in Review Dec. 13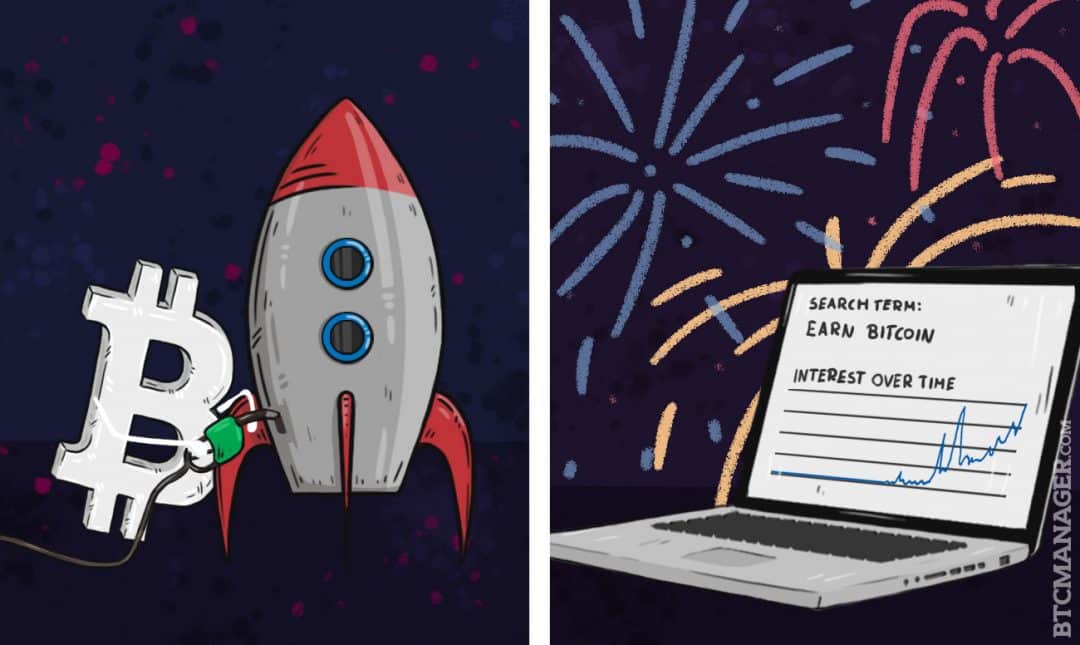 An interesting malaise of events is turning the tide in favor of bitcoin and cryptocurrencies in general. Search terms for "Earn Bitcoin" are at all time highs, demonetization in India has not, surprisingly, led to lower interest rates but the Reserve Bank of India has instructed banks to report details of fake currency notes daily; this devastating economic experiment has now been transmitted to Venezuela, which could intensify bitcoin adoption even further.
As 2016 comes to a close, experts turn their hand to predictions for bitcoin for the year ahead. Bullish sentiment is strong for BTC-USD, with the cryptocurrency expected to outperform other assets on the launch of the Winklevoss twins bitcoin ETF COIN and increased demand from India, the Middle East, and Japan. Also, for blockchain technology, 2017 is reckoned to be the "Year of the Pilot," with emerging use cases in supply chain management, e-government and healthcare.
BTC-USD has struggled to get past the critical resistance at $778.85 on the Bitstamp exchange, momentarily moving above this key threshold to a high of $793.27 so far this week. Since September, bitcoin has been going only one way; up. And the move above $778.85 suggests that this will continue.
Wednesday December 14 (19:00 GMT) will see the Federal Reserve decide on interest rates and the market suggests a 100 percent probability of a 25 basis point rate hike. The implications for BTC-USD will be interesting. Market participants should be wary of any change in momentum as a result, as a move higher for the US Dollar is expected if rates are increased to 0.75 percent.
Ether recovered last week after posting fresh 10-month lows, bouncing upwards from the buy zone between $6.47 and $7.00. ETH-USD now trades at $8.36 on the Kraken exchange at the time of writing. Support is seen at $8.11 while a break of resistance at $8.89 will open up more gains.
This week's review is compiled from contributions by Alexander Lielacher, Christoph Bergmann, Jamie Holmes, Joseph Young, Nigel Dollentas, and Nuno Menezes.
Experts Reveal Bitcoin and Blockchain Predictions for 2017
Broad-based adoption of blockchain technology outside of finance and regulators coming down hard on ICO's are just two predictions for the cryptocurrency world in 2017. Bitcoin is also expected to go from strength to strength with its neutrality in the continuing currency wars, while Saxo bank identifies a low-probability, high-risk event; aggressive fiscal spending in the US and a stronger Dollar will negatively impact emerging markets and lead to the adoption of Bitcoin in China and Russia to escape US hegemony in the global financial system.
Venezuelans Turn to Bitcoin Mining, Use Subsidized Electricity to Profit
The Venezuelan economy has transformed into turmoil as its national currency has rapidly declined in value and its people are left with no viable store of value to finance day-to-day living. To prevent further losses and protect their wealth, some Venezuelans have been mining bitcoin, a decentralized digital currency that better serves as a store of value.
Six Ways You Can Earn Bitcoin
As global demand for bitcoin and, therefore, its price increases, so does the desire for people to start earning bitcoin. This is actually visible when looking at Google Trends data for the keywords "Earn Bitcoin," which has seen a substantial increase in search volumes in the last few months, reaching all-time highs. In this article, BTCManager details six ways you can starting earning bitcoin.
German Value Investor Acatis Integrates Bitcoin in its Global Portfolio
To integrate bitcoin in its fund, German value investor Acatis did not buy from exchanges nor does it store Bitcoin with some kind of wallet. Instead, the fund invested in the "Swedish tracking note on Bitcoin." This asset is the Bitcoin Tracker Bitcoin XBT, which was introduced by Swedish company XBT provider in May 2015 on Nasdaq Stockholm.
Open-source Cold Storage for Bitcoin in the Works!
James Hogan and Jacob Lyles recently published a document titled Bitcoin Self-Managed Cold Storage Protocol: Design Approach which looks to "serve as the de facto guide for anyone looking for secure cold storage of bitcoin. We want it to be as close to bulletproof as a reasonable person can get." Designed to safely secure large amounts of bitcoin for long-term investment purposes, the guide offers some practical advice on keeping your funds safe.
Crypto Hedge Fund PolyChain Capital Receives $10 Million
Polychain Capital, a hedge fund looking to maintain a portfolio of various cryptocurrencies and blockchain tokens, is reported to have received an investment of $10 million from Andreessen Horowitz and Union Squares Ventures, signaling the belief that the future of cryptocurrency will see numerous major players alongside Bitcoin.
Stellar Widens International Network of Financial Institutions
The main catalyst behind the large price jump in Stellar's tokens is down to the recently revealed partnerships with four financial institutions to enable low-cost global money transfers to the Philippines and cross-border payments to and from India, Europe, Kenya, Ghana, and Nigeria. Stellar announced that its payments network has now increased their existing money transfer operations in Europe, Africa, and the Philippines, including Tempo and the Philippines-based Coins.
IBM Goes All In On Blockchain Technology, Opens Incubator Community
IBM recently announced the creation of a blockchain ecosystem to help accelerate the development of blockchain networks. The IBM Blockchain ecosystem is an open environment where organizations can collaborate on shared or complementary technical and business visions using the Hyperledger Fabric, and access education and development support.