Bitcoin Has A Future, Says Banker Who Predicted $100,000 BTC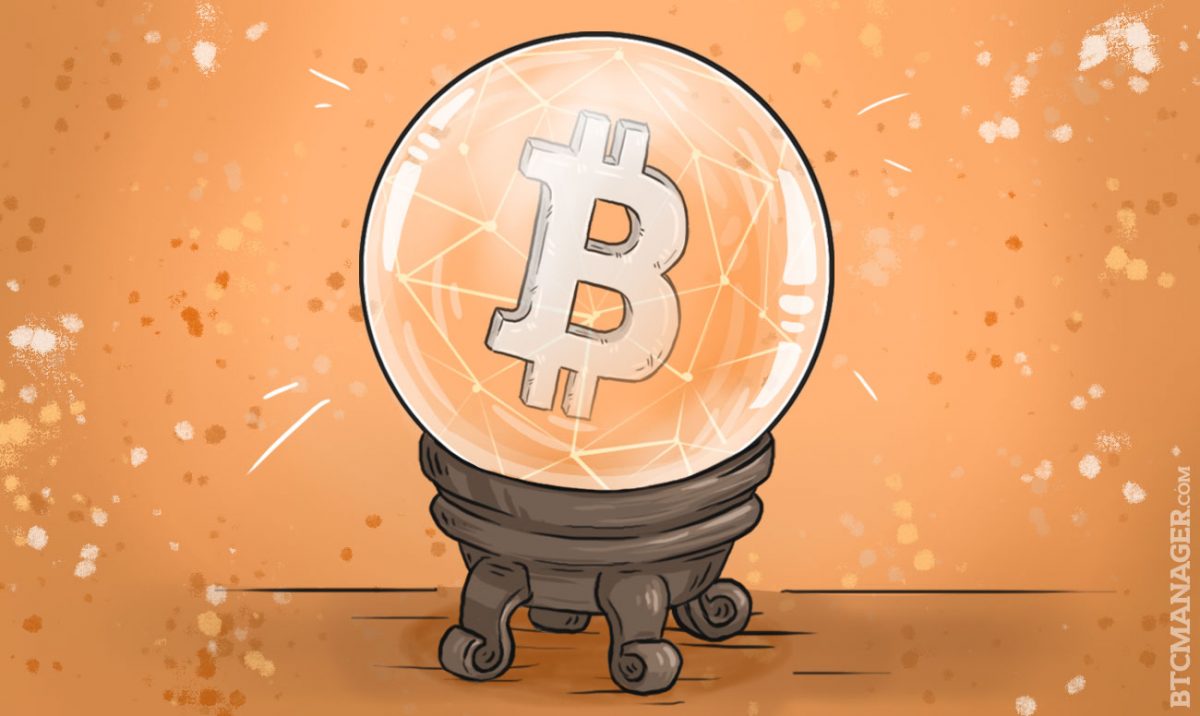 One of Hong Kong's cryptocurrency entrepreneurs and confessed 'corporate refugee,' Dave Chapman, believes that the digital currency space is here to stay. As a blockchain evangelist, Chapman thinks that all bitcoin (BTC) holders who are skeptical about the digital currency, owing to its erratic price volatility, should step aside and understand the underlying technology.
In 2008, when there was a worldwide financial crisis, Dave's confidence in traditional finance was broken after he discovered the blatant lies, manipulations, and other tactics which financial institutions employed. Before getting into cryptocurrencies, Chapman worked with Credit Suisse, Bear Stearns, and HSBC.
Chapman first learned about bitcoin in 2012, and by 2013, he was hooked. Speaking to South China Morning Post, Chapman says:
"One of the really fascinating things that kept me coming back to bitcoin when I first saw it is that there was no central authority. That means no one can stop it. A bank can't stop it. A dictator can't stop it. Parents can't stop it."
During this time, the banked also realized that the cryptocurrency market had a huge space to mature, and understood that regulation is inevitable in order to make cryptocurrencies truly thrive. Chapman then left HBSC to open a bitcoin exchange. He partnered with two of his equally distraught associates, Hugh Madden and Ken Lo, who also worked in the fintech sector.
When asked about the market's current position with respect to development, Chapman links it to the internet in 1995, when the technology was new, and the majority of the developers were focussed on defining the user experience.
Stop Obsessing Over Daily Prices
Earlier in 2017, Chapman told CNBC that bitcoin could reach the $100,000 price target before 2019. While these projections may sound bullish, Chapman had previously tipped BTC to touch a minimum of $10,000 by the end of 2017. The digital currency topped the $13,000 mark on new years eve, 2017. This prediction is in line with yet another Wall Street turned cryptocurrency evangelist, Tom Lee, who said that "bitcoin is 'digital gold' for millennials and could reach the '$100,000 range."
"I was quoted back in August (2017) when bitcoin was trading at around $4,000 that we would have a five-figure headline by the end of this year," said Chapman in December. "I think a lot of people thought I was crazy, a lot of people scoffed at me, but that's OK."
To most, the unstable daily price of bitcoin is the most lucrative part, but for Chapman, the prices aren't the most interesting thing about the market.
Bankers Represent True "Haters Turned Believers"
Who would leave a respected career and choose to toy with magical internet money? That's what went through a lot of people's mind as Chapman took his first steps into cryptocurrency. His investment banking  colleagues called him "'crazy."
And now, the same bankers are suffering from FOMO (Fear Of Missing Out), says Chapman.
Alongside his bitcoin exchange, Chapman launched Octagon Strategy, a cryptocurrency brokerage that now handles $1.5 billion in trades. Despite the market meltdown, business is good, and the company is moving to a larger office. The firm trades seven cryptocurrencies but is anticipated to expand this to 40 to 50 by the end of 2018, as the company focuses on ICOs hitting the market. Surprisingly, the ex-Morgan Stanley director is CEO of Octagon Strategy, further proving Chapman's belief that bankers are undoubtedly aware of the potential of digital assets.