Bitcoin has been rocky, Memeinator could dominate in 2024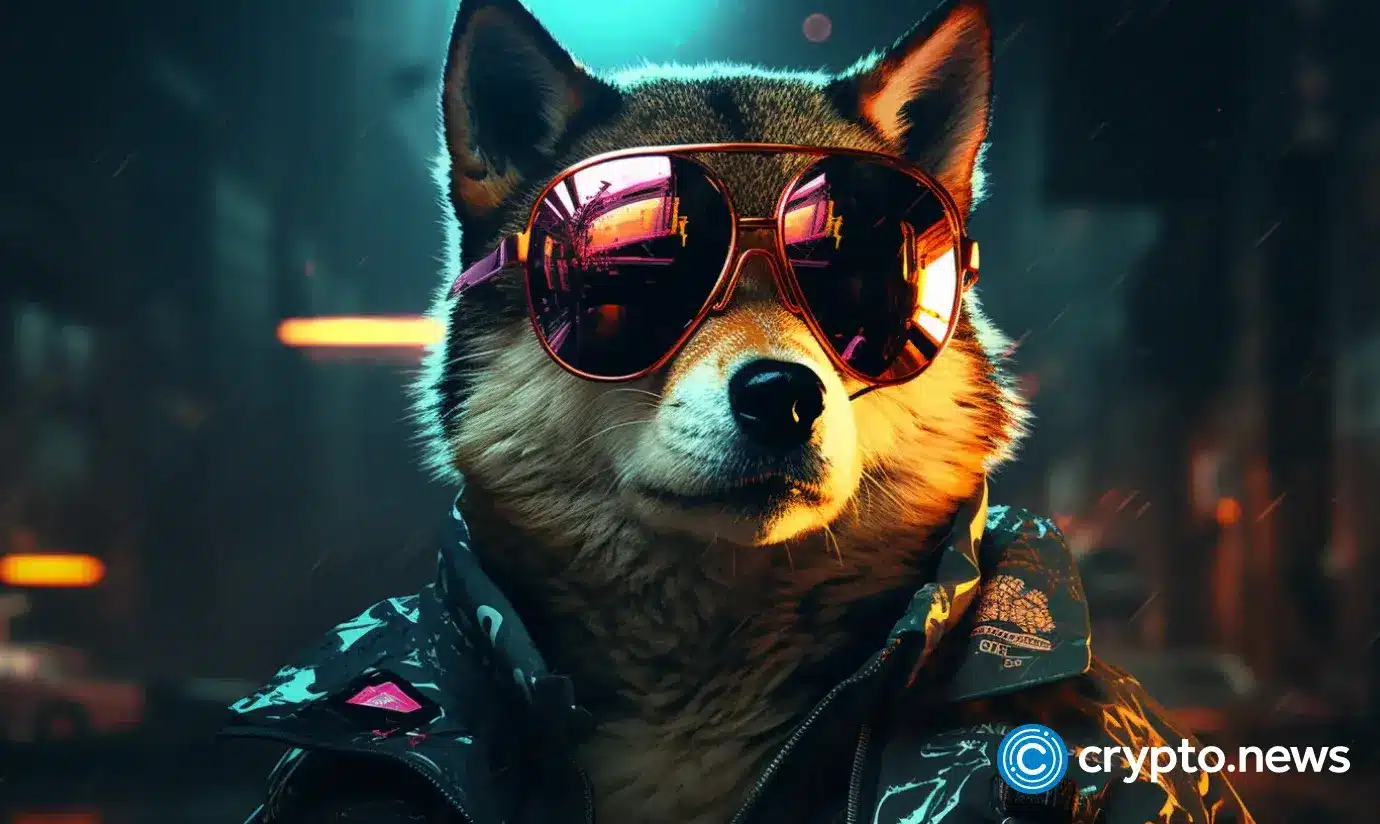 There is growing uncertainty around Bitcoin's future. Amidst this, Memeinator, an altcoin option, has emerged as a possible alternative. The project has already secured $1.3 million in its presale. In this article, we explore why a potentially turbulent period for Bitcoin could benefit Memeinator investors.
Bitcoin price could be rocky in the months ahead
Bitcoin has had a tumultuous journey since its inception, with its value dictating the course of other altcoins. Bitcoin rose 36% between September and October, generating enthusiasm among investors and sparking interest in new opportunities, including the Memeinator presale.
Despite the bullish trend, experts have cautioned that investors should be careful. Bitcoin is presently hovering around $37,000, with analysts warning that it may face significant resistance at around $37,000-$38,000.
Moreover, with rising interest rates beginning to impact economies worldwide, a potential dip is possible. However, this scenario could allow emerging altcoins like Memeinator to bloom.
Bitcoin price prediction for 2024
Bitcoin is struggling to break $40,000, with the $37,000-$38,000 range likely to trigger a bearish reversal.
In such a scenario, Bitcoin could retrace to the $28,000 territory.
It's difficult to predict what might happen beyond this point. If the broader bullish trend continues, it could be a temporary pause before a surge towards $45,000.
Conversely, if there's a squeeze in financial conditions, a flight to cash could see Bitcoin drop to $22,000 or even lower.
What is Memeinator, and how does it work?
While Bitcoin's future remains uncertain, investors appear to be exploring new ventures, including Memeinator, showing stronger momentum.
However, with over 1,300 meme tokens among the 8,800+ coins listed on CoinMarketCap, meme coins have been an obstacle to innovation and the decentralized vision Satoshi Nakamoto set out when launching Bitcoin.
Memeinator, currently in its presale stage, is rallying a movement of investors looking to correct the course of crypto and rid the market of worthless meme coins. The goal is to surpass a $1 billion market cap and establish Memeinator as the arbiter of meme coins.
Memeinator comprises Meme Warfare, the project's adrenaline-fueled game, where enthusiasts can destroy rival meme coins dynamically fueled by artificial intelligence (AI). Players can wage virtual battles against meme coins identified by the AI from across the web and fed into the game as characters.
In addition, Memeinator is also offering an upcoming non-fungible token (NFT) collection, staking rewards, and quarterly token burning. These aspects are designed to add utility to the Memeinator ecosystem.
Of the 1 billion MMTR, 15% is allocated to marketing and exchange listings. Another 10% is for future developments.
7.5% is reserved for competitions, with the first prize being a literal voyage to the cosmos with Virgin Galactic.
To win, all an investor needs is some MMTR and some luck on their side.
Memeinator price prediction for 2024
In stage 6 of the MMTR presale, the project has raised over $1.3 million. It is expected to sell out all 29 stages, with the final token price being $0.049.
Presently, MMTR is up 33% at $0.0133 after debuting at $0.01.
Analysts, including publications like CoinJournal, remain bullish on MMTR. Some predict the token will reach $0.50 by 2024.
Memeinator prospects
As Bitcoin faces challenges, investors are exploring alternatives such as Memeinator. Its presale is ongoing and may sell out all 29 stages. Investors remain bullish on MMTR.
For more details, visit the Memeinator website.
Disclosure: This content is provided by a third party. crypto.news does not endorse any product mentioned on this page. Users must do their own research before taking any actions related to the company.