Bitcoin Holds above $20K as Ethereum Hashrate Fall 12% from ATH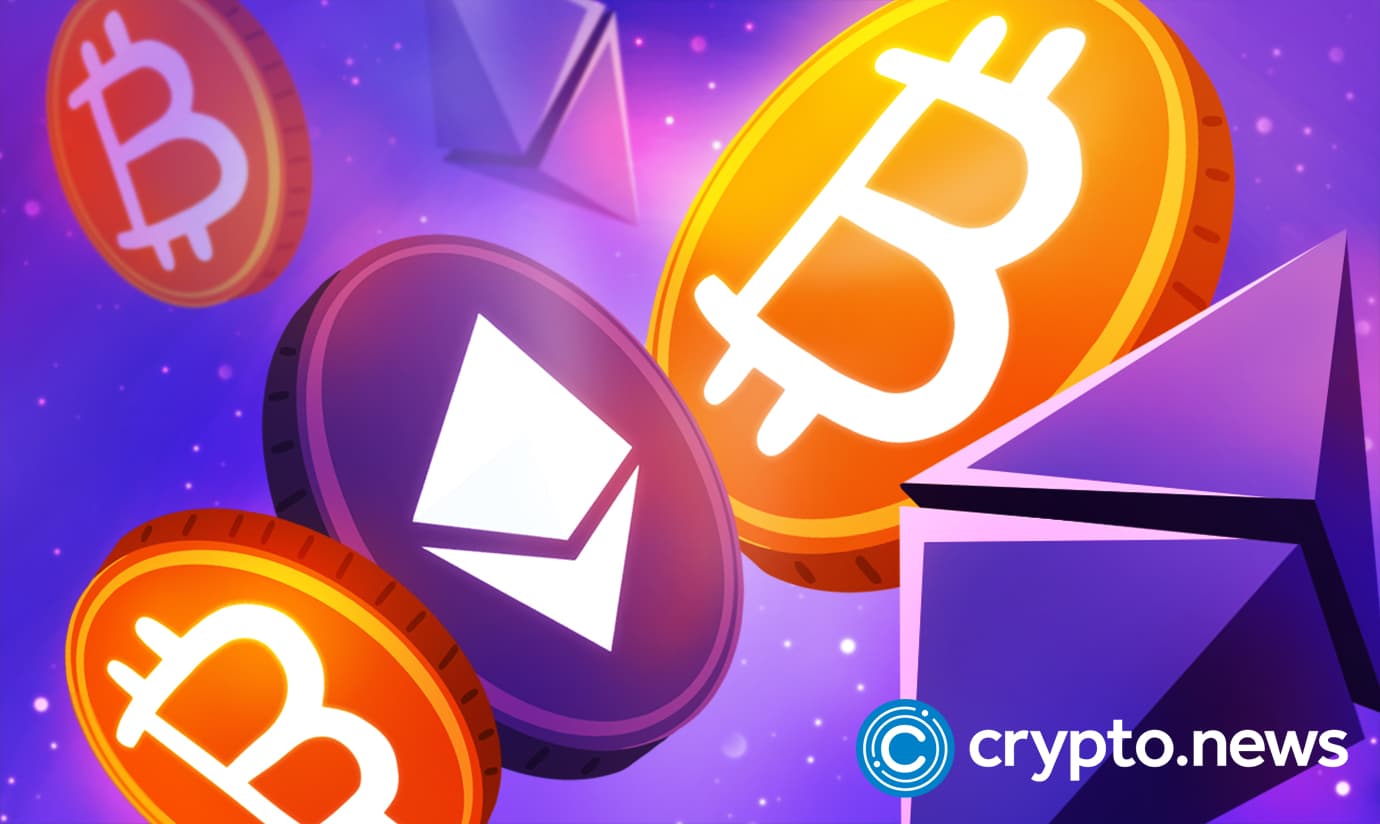 Bitcoin (BTC) is currently trading at $20,206. In the last 24 hours, the largest cryptocurrency has gained over 8 percent. Meanwhile, after Ethereum's hashrate levels reached an all-time high of 1000TH/s, the value has now dropped by more than 10% in the last two weeks.
Ethereum Mean Hashrate Levels Reduce
According to a recent analysis, the recent market slump has taken its toll on Ethereum's mining activity. The current Ether mean hashrate is about 900TH/s, a 12% fall from the recent all-time high 1000TH/s that was recorded on the start of June.
The fall indicates that ETH miners are now receiving a mean average of about $15M a day. The value is almost a 50% drop from May's mining activity earnings. Surprisingly, Ether's value about a month ago was $1.9K, and it has now dropped to a half of the value.
The second coin by market cap has dropped by 6% over the last 24 hours. ETH Bulls had hoped it would steer above $1.1K after a brief rally, but the coin accelerated downwards to $1,050.
Accumulating Below the Key Trendline?
Since the beginning of the week, Bitcoin has gained around 22 percent, reaching a high of around $21,000. It had not been this low since December 2020. Bitcoin rose on Wednesday after a slew of negative sentiment about the cryptocurrency pushed it to a new 2022 low.
According to data from various sources, including TradingView, Bitcoin (BTC) experienced a sudden halt in its recent gains and crashed to lows of around $19,000 on Bitstamp. It had managed to gain over $21,700 the previous day, but this momentum quickly waned during Wall Street trading.
According to a Rekt Capital analyst, Bitcoin could risk falling below its 200-week moving average. This support line had been key support during the previous bear markets. Since it formed support during the previous bull market, Bitcoin had also used this area as resistance.
He noted that if Bitcoin can't reclaim the 200-week MA, it could potentially see further losses and test the support at around $19,000. A break below this area could lead to a potential accumulation range below the 200-week MA. At the time of writing, the 200-week MA is at $22,420.
Efforts to Reduce BTC Exposure
On-chain data showed that large Bitcoin hodlers had started to reduce their exposure. According to data from Glassnode, on June 20, Bitcoin whales deposited more than 50,000 BTC to various exchanges, which followed a day earlier, when they had deposited 58,000 BTC.
Despite the increase in whale wallet transactions, the overall flow of money into Bitcoin remained below the levels seen during the previous sell-offs. On May 9, for instance, the same group of investors had been selling pressure on Bitcoin.
Due to many liquidations in the cryptocurrency market, Bitcoin's price dropped below its all-time high in 2017. It caused a heavy load to the industry, leading to over 80,000 BTC transferred to exchange accounts, the highest level since March 2020.
Although the broader market did not anticipate Bitcoin's sudden decline, it did not expect it to fall as quickly as it did and go below the "unbreakable" $19,000 support. Bitcoin has since broken the $20,000 barrier.
BTC on its Way Up?
According to Alex Kuptsikevich, a senior market analyst at FxPro, the recovery took out some of the extreme oversold conditions in the market. It is too soon to talk about a long-term turnaround in the bitcoin market, as all of its negative fundamentals are still in place, according to him.
The sudden recovery was also attributed to the lack of selling activity on major exchanges. It occurred during the weekend when the Bitcoin network experienced a loss of around $7 billion. The lack of selling activity on major exchanges during the weekend also contributed to the market's sudden recovery. Since most investors fled from the Bitcoin market during the weekend, most of them gave up on the platform.
Like stock investors, crypto-traders are also treading carefully as the market goes through bear market rallies. Some believe the asset class will continue to decline before it reaches a significant recovery.
Craig Erlam, a market analyst at Oanda, cautioned against getting too comfortable with the market's recent gains. Despite the minor recovery in the traditional markets, he noted that the asset class remains vulnerable to further declines.
In a newsletter, Erlam noted that the market is still in a bear market and is still not showing any signs of a bottom. He also stated that the global economy's uncertainty is still too high.