Bitcoin Adoption: Just Eat France Now Accepts BTC Payments in Over 15,000 Restaurants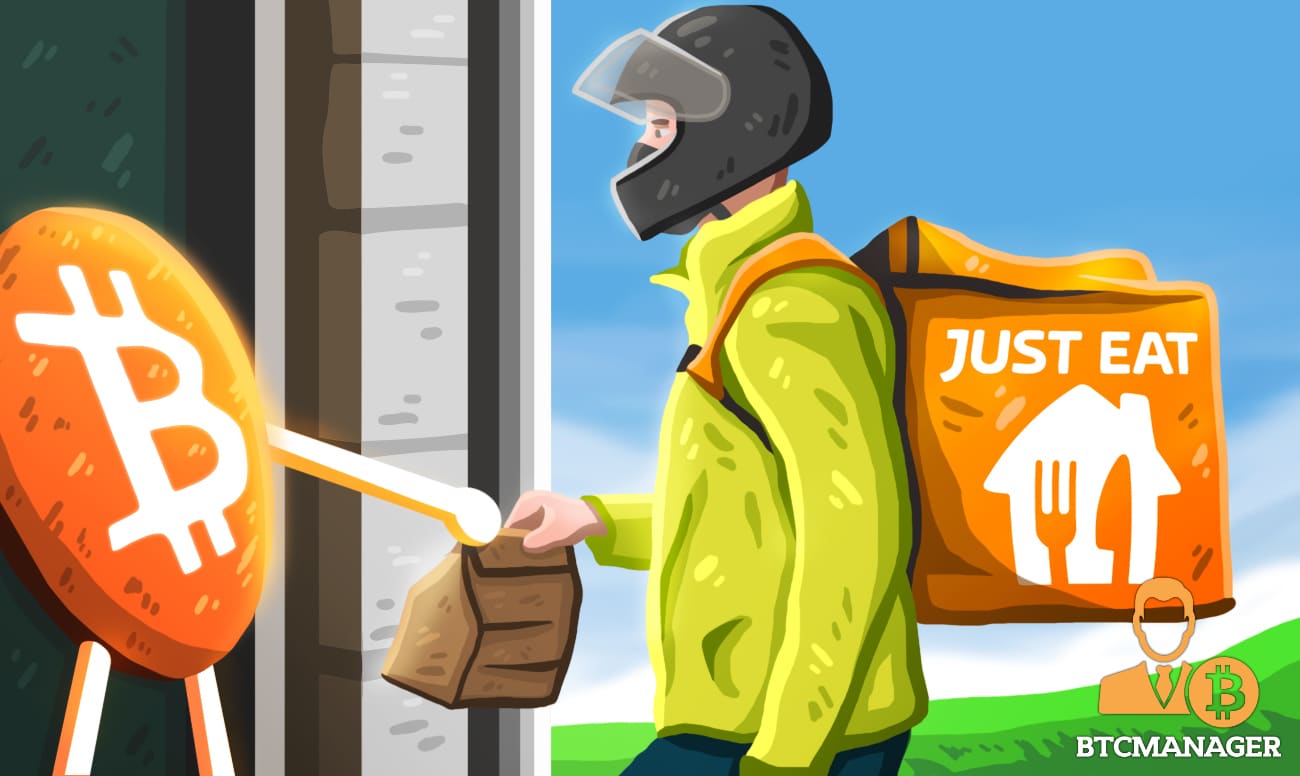 Food delivery company Just Eat, which serves over 15,000 restaurants in France, now accepts payments in Bitcoin. This has been facilitated by US-based crypto payment processor BitPay. 
Covid-19 Has Accelerated Online Food Delivery and Crypto
Home delivery services have experienced an unprecedented increase in demand in recent times due to lockdown restrictions brought about by the novel coronavirus. With the decline of cash usage, as well as the limited access to sit-in restaurants, more people have resorted to food delivery services like Just Eat.
Speaking on the announcement, Gregory Raymond, a writer for French media company Capital.fr, provided more details about the food delivery company. He pointed out that the firm is one of France's top food delivery agencies, and adding that offering Bitcoin as one of its payment options is a sure way to "democratize the use of cryptocurrencies among the general public".
More Details on the Service
The delivery firm also revealed that no extra payments will be charged when sending Bitcoin. However, users who are interested to pay using the cryptocurrency need to create a digital wallet to access this method of payment.
As earlier stated, this service is powered by US-based payment provider BitPay, which serves as one of the veterans of the crypto space, founded only about a year after Bitcoin's release. And in the Just Eat app, all Bitcoin transactions will be calculated using this payment platform's current price. 
In addition, funds will be reverted to Euros and sent back to the customer's bank account for every order cancellation. However, it is important to note that refund payments will be made using the users' initial payments rate. This subsequently prevents the possibility of refunding more than the initial payment made.
Now that Bitcoin can be used to buy food online from 15,000 restaurants, we can only expect the adoption rate in the country to accelerate.
Many schools of thought believe that driving adoption via real-world use cases is a sure way to increase Bitcoin's value in the long run. With that in mind, seeing Bitcoin coming to live in France's industry is definitely a step in the right direction in achieving global adoption.