Bitcoin Magazine defies Fed's trademark claim, pleads First Amendment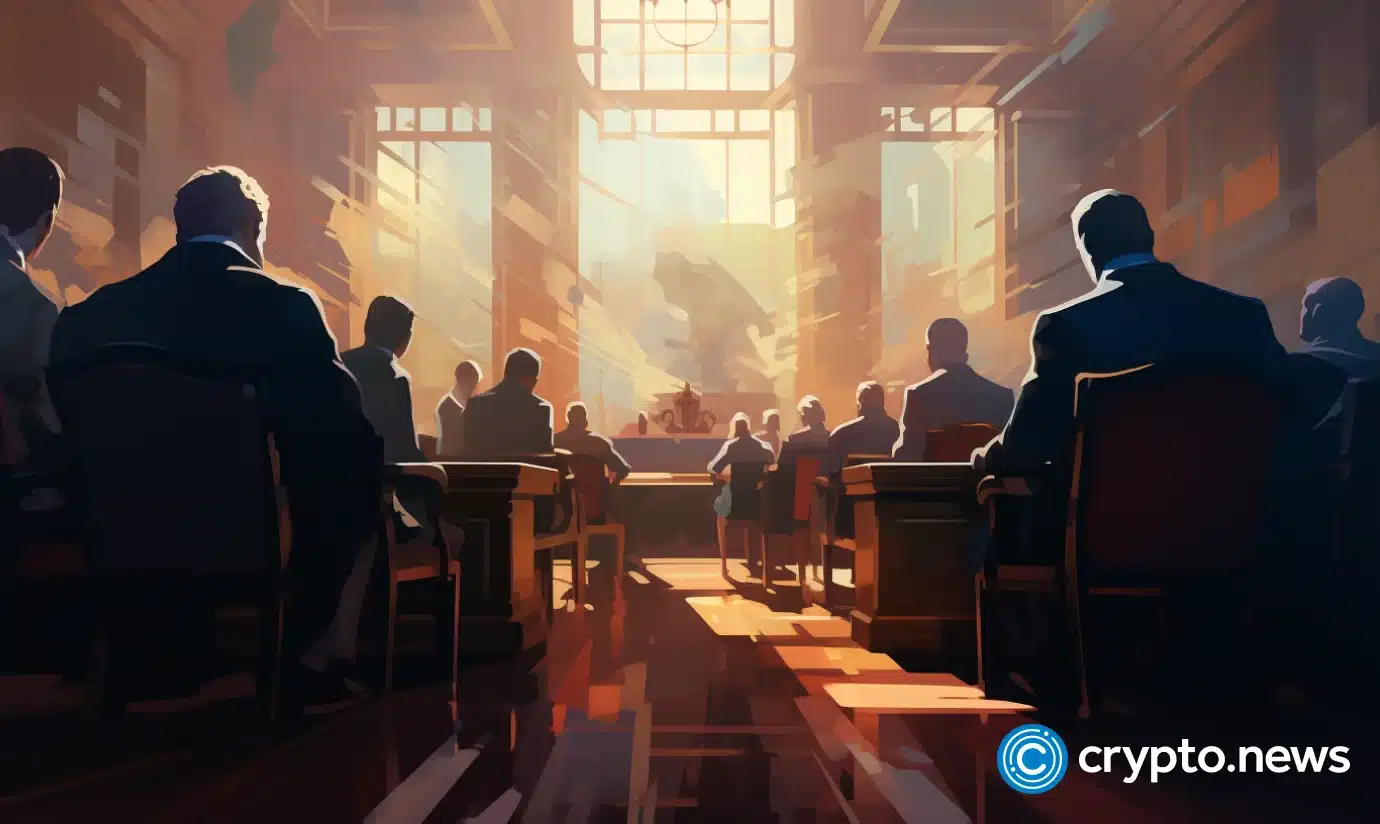 Bitcoin Magazine counters the Federal Reserve's lawsuit over FedNow parody merchandise, invoking First Amendment rights.
On Oct. 27th, the U.S. Federal Reserve sent a notice to the popular crypto news site, Bitcoin Magazine, threatening to sue the publication over misusing FedNow's image and trademark for their own merchandise. Today, Bitcoin Magazine has issued an open letter, exercising its First Amendment right to challenge the Fed's claim. 
This merchandise, which includes t-shirts and hats emblazoned with the FedNow logo alongside an all-seeing eye, serves as the publication's critique of the potential surveillance overreach of the FedNow system. FedNow has been criticized heavily across industries, with some claiming that it will further centralize banking systems and compromise consumer privacy. 
Legal Implications and Defense
The Federal Reserve's legal challenge suggests that the merchandise could mislead consumers into believing there is an affiliation between Bitcoin Magazine and the central bank, thereby infringing on the Federal Reserve's trademark rights and diluting its goodwill. However, the publication asserts its right to engage in social commentary, positioning its merchandise as an expression of its stance on financial privacy and civil liberties.
Parody vs. infringement: A fine line
The crux of this legal contention lies in distinguishing between parody as protected speech and actionable trademark infringement. Parody, often shielded by the First Amendment, can serve as a vehicle for criticism and commentary. The Federal Reserve's case may hinge on proving that Bitcoin Magazine's use of the FedNow mark is likely to intentionally cause confusion or deceive consumers—a claim the magazine staunchly denies, citing their clear editorial opposition to the Fed's policies and actions.
If the dispute escalates, the outcome may set a precedent for how far satirical expression can go in utilizing trademarks to convey dissent, especially when it concerns institutions of significant public interest. With the publication's refusal to stand down, the dialogue between freedom of expression and intellectual property rights takes center stage in the debate over the future of financial systems and their oversight.