Bitcoin Millionaires Buy Up Lamborghinis as Status Symbols of Cryptocurrency Wealth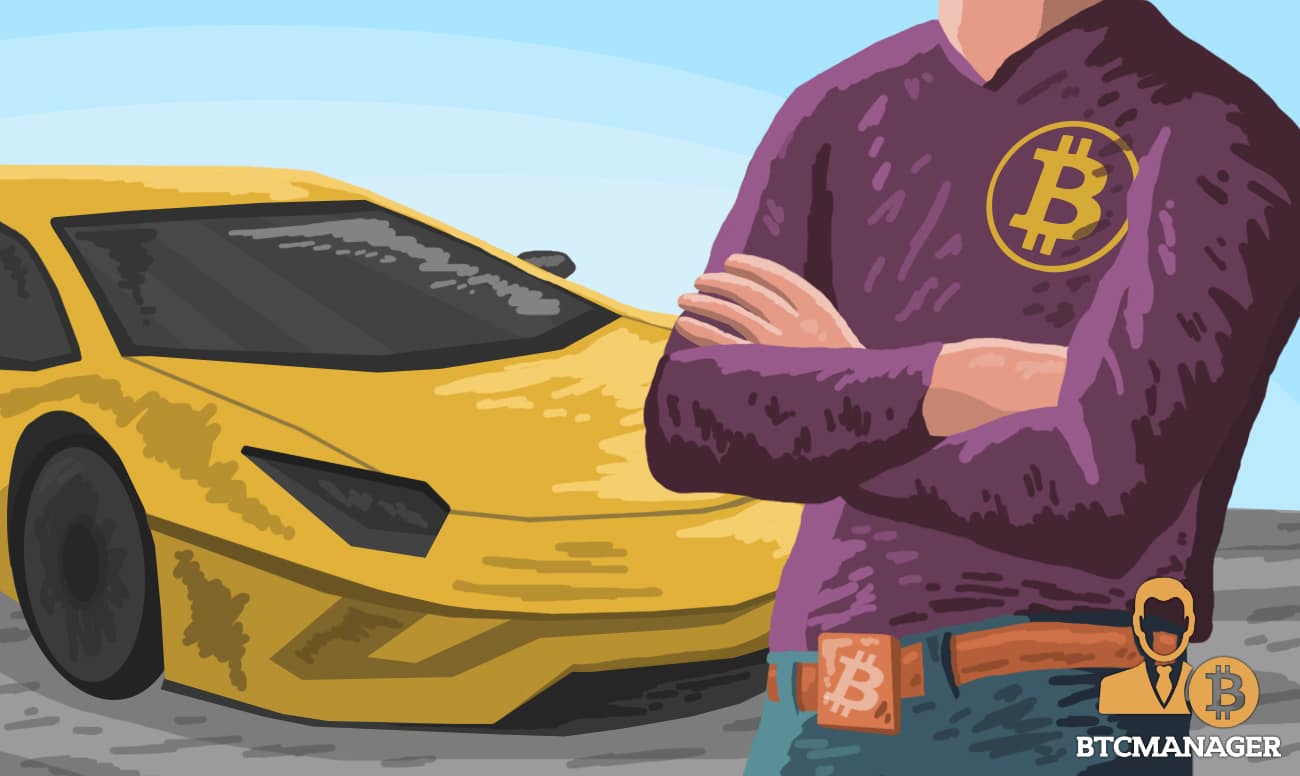 A new trend is spreading like wildfire among the growing crop of bitcoin millionaires, which is buying flashy Lamborghinis to showcase their cryptocurrency wealth.
The craze has fueled the popular "When Lambo?" meme in cryptocurrency circles. "When Lambo" refers to the point at which a crypto holder has amassed enough bitcoin (BTC) to buy a Lamborghini, whose prices typically start at $200,000.
In fact, a website called 'When Lambo?' helps you calculate how many bitcoins you'll need to buy a top-of-the-line $425,000 Lamborghini.
Spike In Bitcoin Lambo Purchases
Lamborghini reported record sales in 2017. The luxury supercar company said it delivered 3,815 vehicles last year, up ten percent from the previous year.
Lamborghini dealers say there has been a spike in purchases made with bitcoin. Pietro Grigerio, a dealer in Costa Mesa, California, has witnessed the trend firsthand.
"We went from one, maybe two, transactions a month from 2013 until 2016. And in [December 2017] alone, we had over ten transactions," Frigerio told CNBC.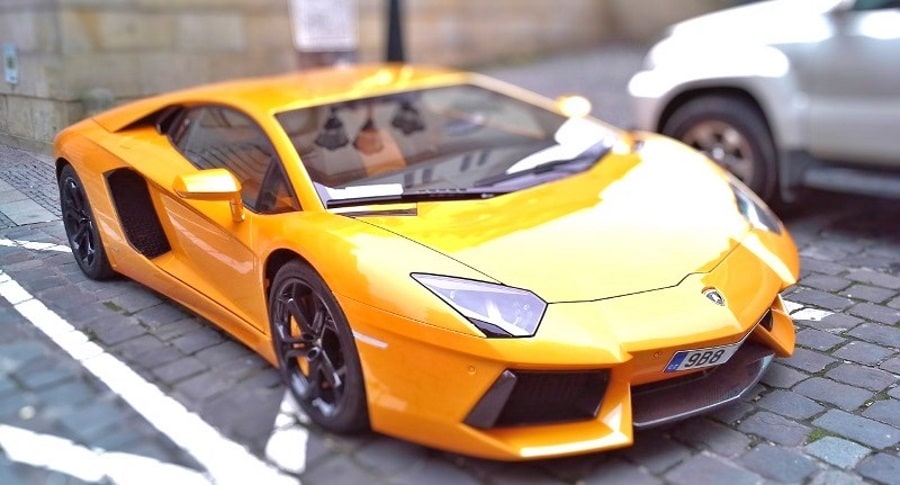 "When Lambo" has become a popular meme in cryptocurrency circles. (Photo: Pixabay)
In the fall of 2017, Atlanta-based computer coder Peter Saddington paid 45 bitcoins to purchase a $200,000 Lamborghini Huracan. Saddington began buying up BTC back in 2011 when it was worth $3 apiece. Today, the bitcoin price hovers at about $6,700 after approaching almost $20,000 in December 2017.
Saddington is a long-term HODL'er who bought bitcoin every Friday for five years. He said buying a Lambo with bitcoin was a vindication of his bullish stance on virtual currencies.
"Buying the Lambo with bitcoin is proof it can be used for real transactions, buying really cool stuff," he told CNBC. "It's not only used by criminals."
Saddington said he started acquiring bitcoin after reading a white paper penned by Satoshi Nakamoto, the alias for the mysterious creator of Bitcoin. "As a technologist and someone who likes to take risky bets with new technology, I thought it was really intriguing," he recalled.
But don't expect Saddington to spend his entire bitcoin trove to buy more Lambos. "I am a long-term HODLer, or holder, of bitcoins," he said. "I've been holding it since 2011 as much as I can."
Buterin To 'When Lambo' Fans: Grow Up!
Not all cryptocurrency evangelists are sold on the "When Lambo" craze. Vitalik Buterin, the co-founder of Ethereum, dismissed the trend as childish crowing.
"If all that we accomplish is lambo memes and immature puns about 'sharting,' then I WILL leave," Buterin tweeted in December 2017.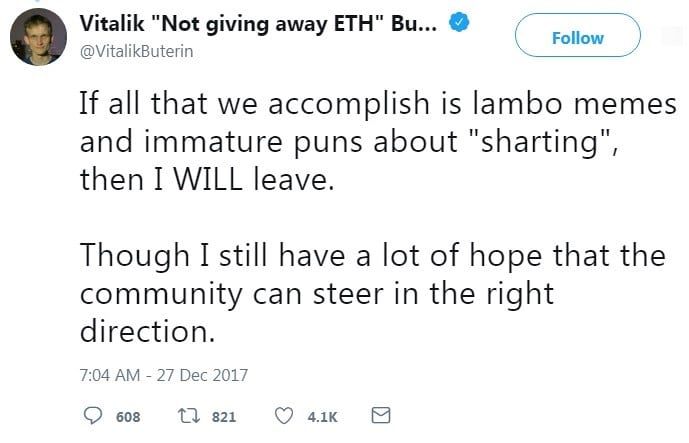 When Buterin talks, people listen. In February 2018, Forbes magazine published its first-ever list of cryptocurrency billionaires. And Buterin came in at No. 17, with a net worth topping $400 million. Did we mention that Vitalik is just 24 years old?