Bitcoin Miner Loans Worth Nearly $4 Billion Reportedly in Jeopardy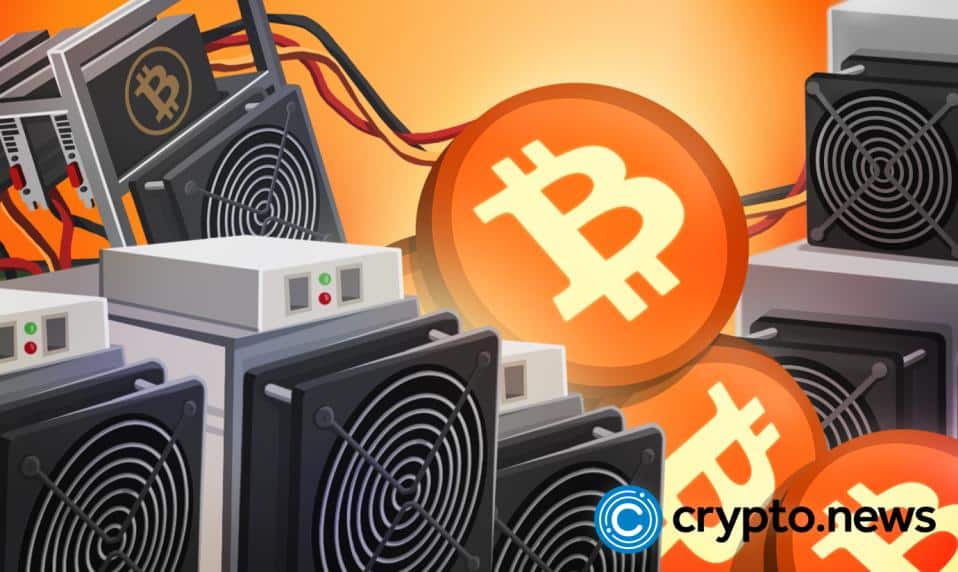 Analysts in the crypto industry say that more and more Bitcoin miners are having trouble paying back loans they took out against their mining rigs. While only a few miners have actually defaulted on their obligations, an increase in the number of miners selling off their bitcoins (BTC) means that there could be growing distress in the sector.
BTC Miners Are Selling Off Significant Portions of Their Holdings
Reports say that BTC mining companies like Bitfarms Limited and Core Scientific Inc. have sold large amounts of their tokens in the last few months. For instance, in May, Core Scientific sold more than 2,000 BTC coins to cover increasing operational costs. On the other hand, Bitfarms put on the market at least half of its bitcoin reserves in order to pay part of a $100 million loan it took from Galaxy Capital.
The Bitcoin Price Slump is Affecting the Value of Mining Equipment
Because of a long slump in the crypto market, Bitcoin has lost more than 50% of its all-time high price, and the value of bitcoin mining equipment has also dropped by at least half. The popular S19 mining rig from mining hardware manufacturer, Bitmain, has lost about 47% of its value since November 2021, when it was valued at about $10k.
Luka Jankovic, the head of lending at Galaxy Digital, said this about the current state of the BTC mining industry:
"Machine values have plummeted and are still in price discovery mode, which is compounded by volatile energy prices and limited supply for rack space."
BTC Mining Losing Lustre
BTC mining was, at one time, one of the more lucrative sectors in the crypto space, with margins as high as 90%. However, the mining process requires extremely powerful computers, costing tens of thousands of dollars. But because traditional financial institutions were hesitant to back a market they thought was still largely unregulated and very volatile, most miners turned to newer crypto lenders like Galaxy Digital, Celsius, and BlockFi for loans to grow and improve their operations.
Unlike traditional financiers, these lenders accepted mining rigs as collateral alongside cash down payments. But the ongoing slump in the price of BTC which has led to a commensurate drop in the value of mining rigs, means that the lenders may now not be holding enough collateral for the loans they gave out against those machines.
Crypto Lenders Worried About BTC Miner Loans
According to Ethan Vera, co-founder of Luxor Technologies, a bitcoin mining company based in Seattle, more and more crypto lenders are getting worried about their loan books. He said, "They are nervous about their loan books, especially those with high collateral ratios."
In Vera's estimate, there are about $4 billion in loans backed by mining rigs.
The cost of production of Bitcoin is about $8k per token for large mining operations, which is still well below the market price of BTC, which is currently trading at just north of $20k. This means that miners can still make decent profits. However, according to industry analyst Jaran Mellerud, who works for Arcane Crypto, making loan repayments from these reduced margins is proving difficult for some companies, therefore forcing them to sell off large portions of their BTC reserves.