Bitcoin Miner Pow.re Unveils Mining Facility Construction in Paraguay, Asics Purchases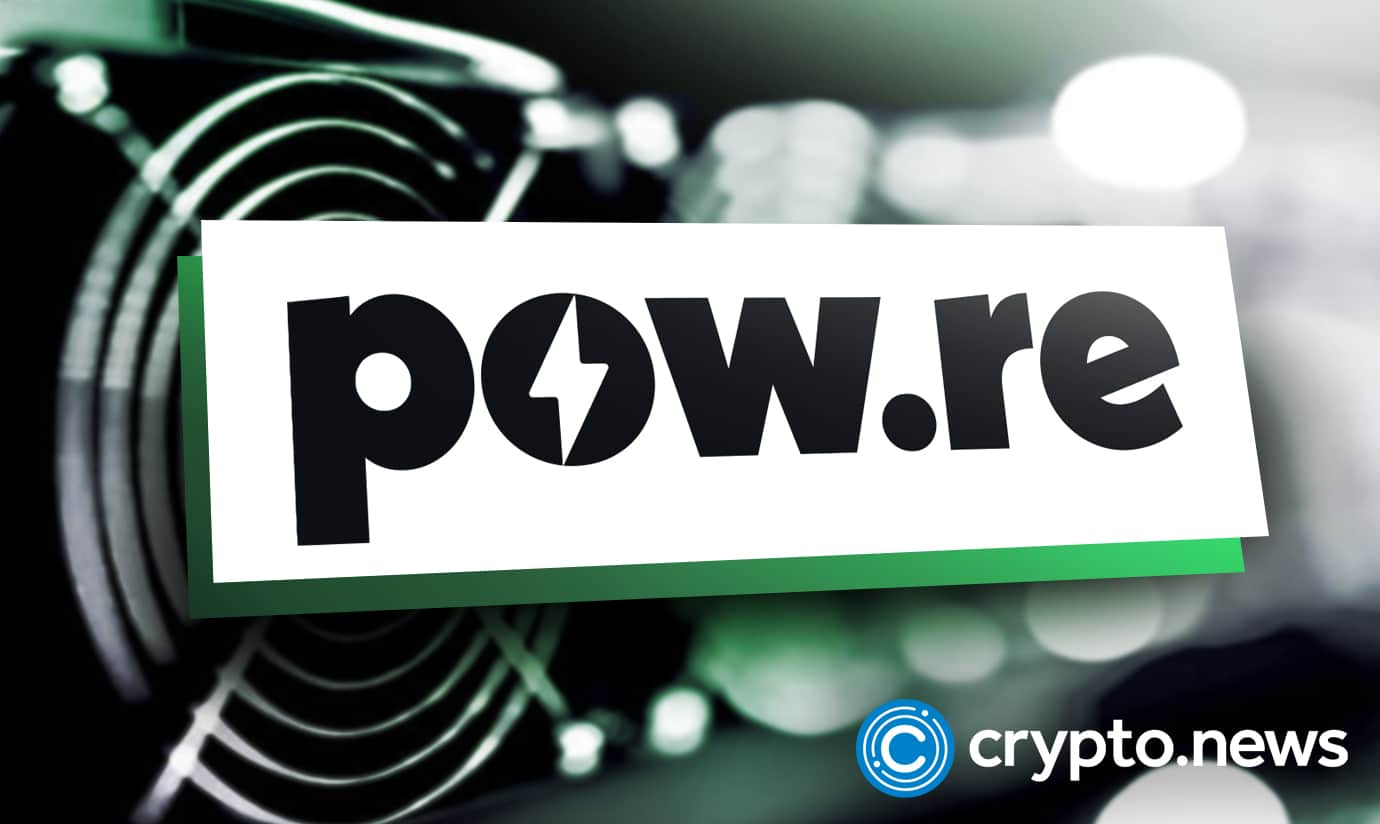 Crypto mining firm Pow.re Holdings Limited has announced the commencement of construction of two new mining facilities in Asunción, Paraguay.
Pow.re Begins Mining Facility Construction in Paraguay
On October 13, Pow.re announced that it had begun construction of two new bitcoin mining centers in Paraguay. The first site is projected to be completely operational by the end of the fourth quarter of 2022 and the second by the first quarter of 2023.
The new data centers will manage about 12 megawatts (MW) of hydroelectric power. According to the firm, the expansion would significantly increase hashpower to its operations, and it intends to attain 0.5 exahash per second (EH/s) by Q2 2023.
Recently, Pow.re was in the news after it was reported that Quebec's Mohawk Council of Kahnawake was seeking power for crypto mining potential. According to the report, Pow.re was collaborating with members of the Kahnawake council. SJ Oh, co-founder and COO of Pow.re, explained that the most recent expansion in Paraguay resulted from "two years of due diligence" finally coming to fruition.
Pow.re's co-founder stated:
"Proof-of-work protocols have the capacity to serve as synthetic batteries for stranded renewable energy sources, and we look forward to contributing to the proliferation of renewable energy generation."
Firm Acquires 3,600 Microbt Whatsminer Mining Rigs
In addition to beginning construction on the two mining facilities in Paraguay's Asunción region, the firm has also purchased 3,600 Microbt Whatsminer mining rigs. The Microbt devices are expected to arrive in Asunción by the end of October. The rigs will generate an estimated 396 petahash per second (PH/s) of hashrate for Pow.re, and the co-founder of the company, Ian Descôteaux, asserts that Whatsminer models are known for their reliability.
Descôteaux noted:
"Microbt units have been the workhorse of our operations in the last two years and have proven their outstanding performance and reliability."
Adding:
"These new units, purchased in line with our counter-cyclical asset acquisition strategy, keeps our acquisition cost below market averages and should enable us to provide industry-leading ROIC to our investors."
State of Crypto Mining Regulation in Paraguay
Legislators in Paraguay believe that their country has the potential to develop into a crypto hub due to the fact that big crypto mining firms are considering setting up shop there due to the country's low electricity costs.
In July, The Paraguayan legislature approved a bill to provide a clear tax and regulatory framework that would enable miners to know where they stand while operating in the country.
Although President Benitez of Paraguay vetoed it, stating that mining consumes a lot of energy while providing few jobs. On September 28, Paraguayan lawmakers rejected the president's veto of the significant Bitcoin mining regulation measure.
Bitcoin mining, which is the process of adding and confirming transaction blocks to the asset's public blockchain, is often done on a large scale and necessitates a large number of computers—and energy.
Meanwhile, Bitfarms, a Canadian mining company, said last year that it was expanding to the country on a five-year lease with an annual power purchase agreement to ensure 10 MW of green hydropower.