Bitcoin miners are not selling, coin reserve remains flat
Bitcoin miners appear to have paused their liquidations, according to CryptoQuant data on Feb. 5.
Per streams, bitcoin miners' reserve trend has been flat at around 1.837m BTC from Jan. 19. This marked the day when bitcoin miners held off from selling their coins.
The shift in the trend of BTC reserve coincided with the revival of Bitcoin prices from mid-January 2022.
From Jan. 19, BTC prices have rallied from $21,081 to $23,063 on Jan. 25. Reserves remained flat at around 1.837m.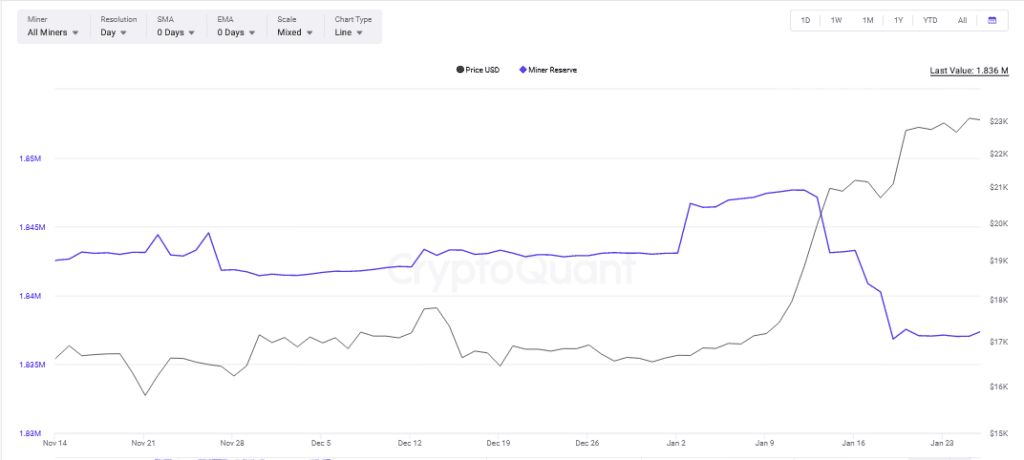 Traders track the number of coins held by bitcoin miners. The bitcoin miner reserve data follows the number of coins in addresses affiliated with miners. However, the tracker doesn't show the number of coins held by individual mining pools or farms.
Miners are tasked with confirming transaction blocks and securing the network. They must invest in modern gear and cater to operation costs, including paying electricity bills and salaries. Presently, the Bitcoin network rewards 6.25 BTC to every successful miner.
Coins are distributed every 10 minutes, regardless of the overall difficulty. Difficulty levels have increased in recent weeks, rising by 4.68% in the last adjustment in response to rising BTC prices.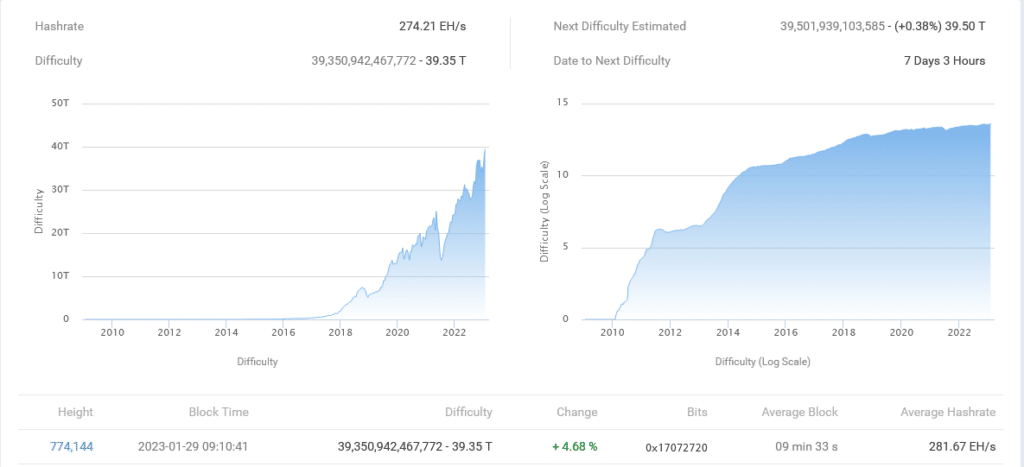 Typically, miners' reserves increase when they pause the selling of coins in centralized exchanges such as Coinbase or Binance, or on over-the-counter (OTC) desks. This expansion in their reserves could indicate confidence in the markets and their expectations of more price gains in the months ahead. Conversely, when reserves are fast-falling, they may fear the markets could post more losses in coming sessions.
Since BTC reserves are increasing, moving in sync with spot prices, there could be more upsides going forward. In January, prices bottomed up after dropping to as low as $15,300 in Q4 2022.
The bankruptcy of FTX, a cryptocurrency exchange, and several CeFi platforms, mostly lending platforms filing for bankruptcy, accelerated the sell-off. Bitcoin prices fell from $20,000 to register 200 lows. 
Trackers show that BTC is trading at $23,135, up 37% in the last month.