Bitcoin Miners Unfazed by Bears, Stacking Up as BTC/USD Trend Below $60k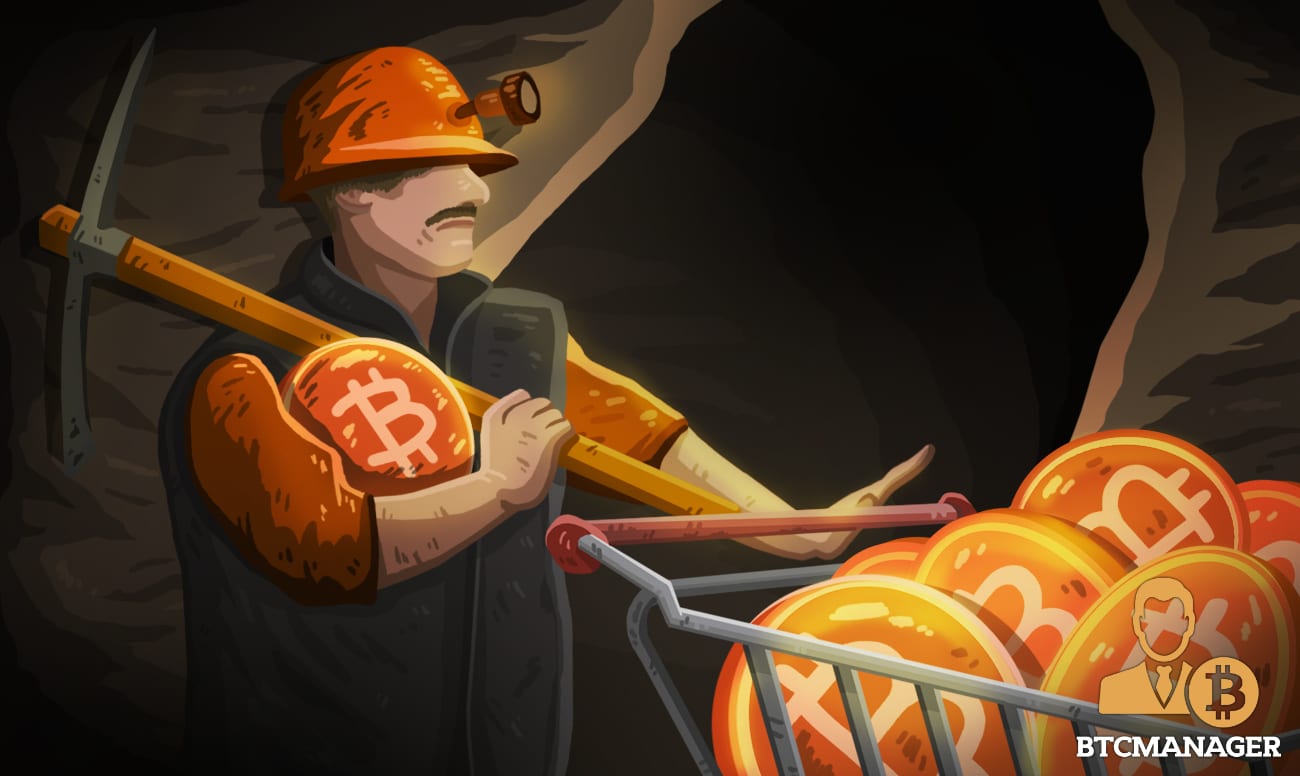 Recent data from Glass node reveals that Bitcoin miners have been stacking heavily in the last month.
Bitcoin Miners are HODLing
Bitcoin miners play a critical role in securing the network.
By channeling what's turning out to be expensive computing resources from scarce and costly mining gear, they are rewarded with 6.25 BTC–or over $180k, roughly every 10 minutes.
Successful mining pools, as data shows, now opt to accumulate their BTC holding instead of liquidating to meet operational costs.
For their action, the crypto and Bitcoin trading community are upbeat, expecting prices to turn around from spot rates and resume the uptrend mirroring events of Q1 2021.
Fresh data from Byte Tree shows that from the 5,956 BTC generated by mining pools in the last week, 5,701 BTC was spent, leading to a Miner's Rolling Inventory (MRI) of 256 BTC.
Notably, the positive MRI comes when Bitcoin prices plunged from around $58k, sinking to as low as $48k. However, prices have since bounced back, encouragingly steadying above $54k. The odds of even more accumulation would be high if BTC/USD prices break above $60k.
Traders often watch how mining pools act whenever they receive new coins as rewards. Although they can't immediately spend coinbases, their action in subsequent days could either foreshadow a rally or a dump.
The large-scale movement of BTC from miner wallets to centralized exchanges can precede a dump since it indicates pessimism. However, whenever they HODL–not sell even through OTC channels, prices can rise to new levels.
Nonetheless, their impact on prices remains minimal since BTC/USD prices have been trending lower in the past few hours.
Bitcoin outlook is Bullish
Still, from a fundamental perspective and future expectations, there could be more room for BTC upsides.
Presently, the wider crypto community keeps close tabs on the SEC and whether they will approve any of the high-profile Bitcoin Exchange-Traded Fund (ETF) applications where Wall Street megaliths are enjoined.
This coincides with the continuous ramp-up from companies and institutions across the globe. As BTCManager reported, Kansas City Chiefs Sean Culkin believes Bitcoin is the future of finance. Accordingly, he would be converting his 2021 salary to BTC.