Bitcoin Mining Behemoth Bitmain now Worth $12 Billion, Invests in Opera Browser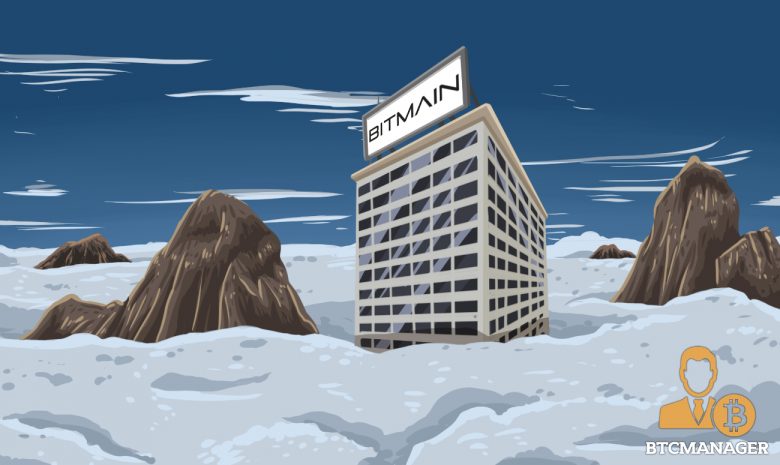 The largest and most potent bitcoin mining firm on the planet, Bitmain has reached yet another significant milestone in its history. The ASIC manufacturer has now hit the $12 billion valuation mark after a successful Series B Financing round and has also pumped money into Opera Ltd., the makers of favorite Opera browser.
A Giant Gets Bigger
Per a Finance Magnates report, the China-based bitcoin mining firm, Bitmain have successfully closed a Series B funding round that generated roughly $400 million. The round was led by the world-famous American venture capital firm, Sequoia Capital and a Singapore government-backed investment fund known as EDBI.
Local news source Caixin also revealed that the firm which currently controls nearly half of the entire bitcoin blockchain is making plans towards conducting a pre-initial public offering (IPO) shortly.
After generating a colossal $2.3 billion in sales revenues in 2017, fueled by the pent-up demand for Application Specific Integrated Chips (ASICs), in May 2018 the firm announced expansion plans into the U.S. market while also revealing it was developing its E3 ASIC miner. The company claimed that the miner would be much more powerful and efficient in mining bitcoin than its other mining equipment.
Interestingly, on May 31, 2018, reports emerged that Bitmain's B3 miner created specifically for the Chinese market was substandard, prompting the firm to refund some buyers of the miner.
$50 Million Worth of Opera Shares
On June 11, 2018, BTCManager reported that the founder of Bitmain, Jihan Wu, had hinted that the firm was looking to branch into other areas of business. Amidst that backdrop, the firm did not hesitate to take part in Opera's $115 million initial public offer (IPO), investing $50 million in the event.
According to 24/7 Wall St., the software, and internet browser creator, Opera is aiming to use the net proceeds from the IPO for research and development, working capital among other operations.
Bitmain's Growth Dangerous for Bitcoin?
Of a truth, Bitmain's consistent growth over the years is a reliable indicator that the cryptocurrency industry is gradually becoming a significant player in the world economy. However, due to the decentralized ethos of the cryptoverse, it is frowned upon for just one company to have so much power and influence.
At current, two of Bitmain's bitcoin mining pools control roughly 40 percent of the entire Bitcoin network – a feat that has never been reached by just one person in the history of blockchain technology.
While the founder of the firm, Jihan Wu has stated that Bitmain will not lower its hash rate as that could be fatal for its business, he has however assured the bitcoin community that the crypto heavyweight will try as much as possible not to exceed its current 40 percent dominance.