Bitmain Considers Billion Dollar IPO after Expansion in Other Sectors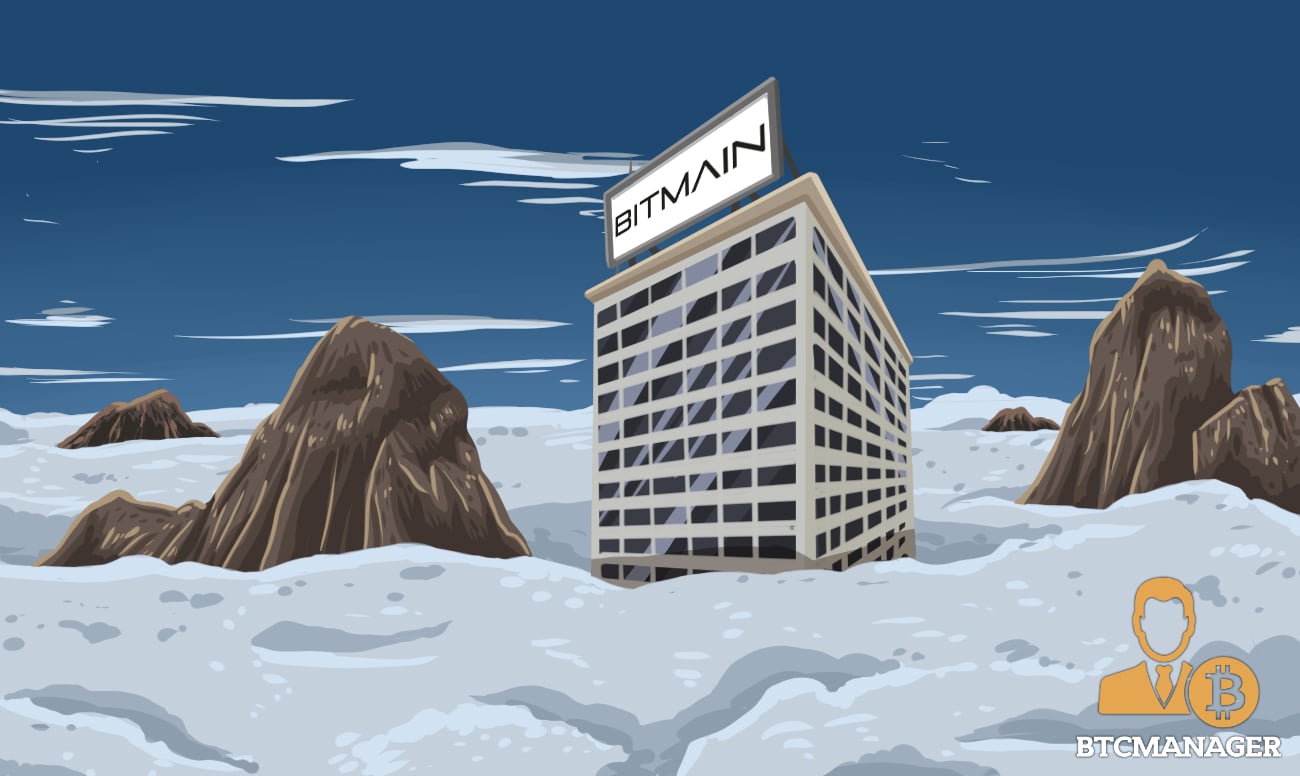 Bitmain, the world's largest mining equipment manufacturer, may soon go public with its company. The move could propel the Chinese firm to one of the world's most valuable companies.
Bitmain's IPO Push
Speaking to Bloomberg, Jihan Wu, the founder of Bitmain, revealed that he is pursuing an expansion beyond the cryptocurrency sector, and this may subsequently lead to an initial public offering (IPO).
In 2017, Bitmain booked revenues of $2.3 billion selling mining rigs. Part of the company's success is attributed to its powerful monopoly in the domain – Nvidia, AMD, Canaan, and Bitfury are the only other large firms present.
According to a February 2018 report from Sanford C. Bernstein & Co, Bitmain dominates the cryptocurrency mining sector with over 80 percent of the market share. Additionally, the firm's operating profit is close to Nvidia, as per " the most conservative estimate."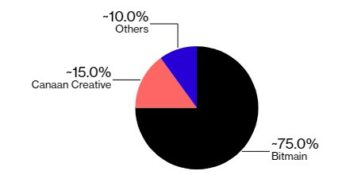 Bitmain market share 
(Source: Bloomberg)
Wu and co-founder Micree Zhan own 60 percent of Bitmain, giving them a combined worth of over $1.8 billion. If the planned IPO does take place in the future, Bloomberg estimates a company valuation of $8.8 billion, and the founders' net worth at $5.3 billion.
As it stands, an IPO would assign a value to Bitmain, which has historically refused to comment on its valuation – all stated figures are mere guesswork.
Larger Significance
If executed, the development will signify a more significant achievement in general and prove to regulators, investors, and venture capitalists that cryptocurrency firms are more than a flash in the pan. Besides, the move could catalyze the regulation of cryptocurrencies, as high-profile institutional investors would inevitably push the government to introduce legislation.
The company is also reportedly foraying into artificial intelligence, among other areas. The move further adds to Bitmain's potential IPO as regulations for sectors outside of blockchain technology and cryptocurrencies are well defined.
As reported by BTCManager in May 2018, Bitmain's competitor Canaan has already filed for a Hong Kong IPO. Industry observers estimate the latter to raise $1 billion in the offering. It should also be noted that Bitmain's revenue is over twelve times that of Canaan's
Community Unimpressed
The company's dominance has been met with resistance from cryptocurrency purists, who believe that its highly centralized role in the ecosystem is detrimental for bitcoin and other cryptocurrencies as a whole.
While the company makes most of its fortune be selling mining equipment, it runs one of the biggest mining pools in the world. Bitmain Technologies' AntPool and BTC.com are estimated to have 40 percent hash power of the total Bitcoin protocol.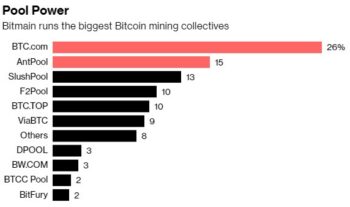 Bitcoin mining pool estimates
(Source: Bloomberg)
The graph evidently shows a concentration of power in contrast to the industry's decentralized ethos. However, Bitmain has maintained that it will never reach a majority in the network and that bringing the network down would be fatal to their business.
Another cause of concern to the IPO itself is the thinning profits from mining caused by the protocol's increasing difficulty. This increasing difficulty augments the miner's electricity usage while generating incentives which barely break even.  Additionally, Mark Li of Bernstein thinks that venturing into AI may not reap the same revenues for Bitmain, as the industry has far greater competition than mining.