Bitcoin Mining Chip Maker Canaan to List in Hong Kong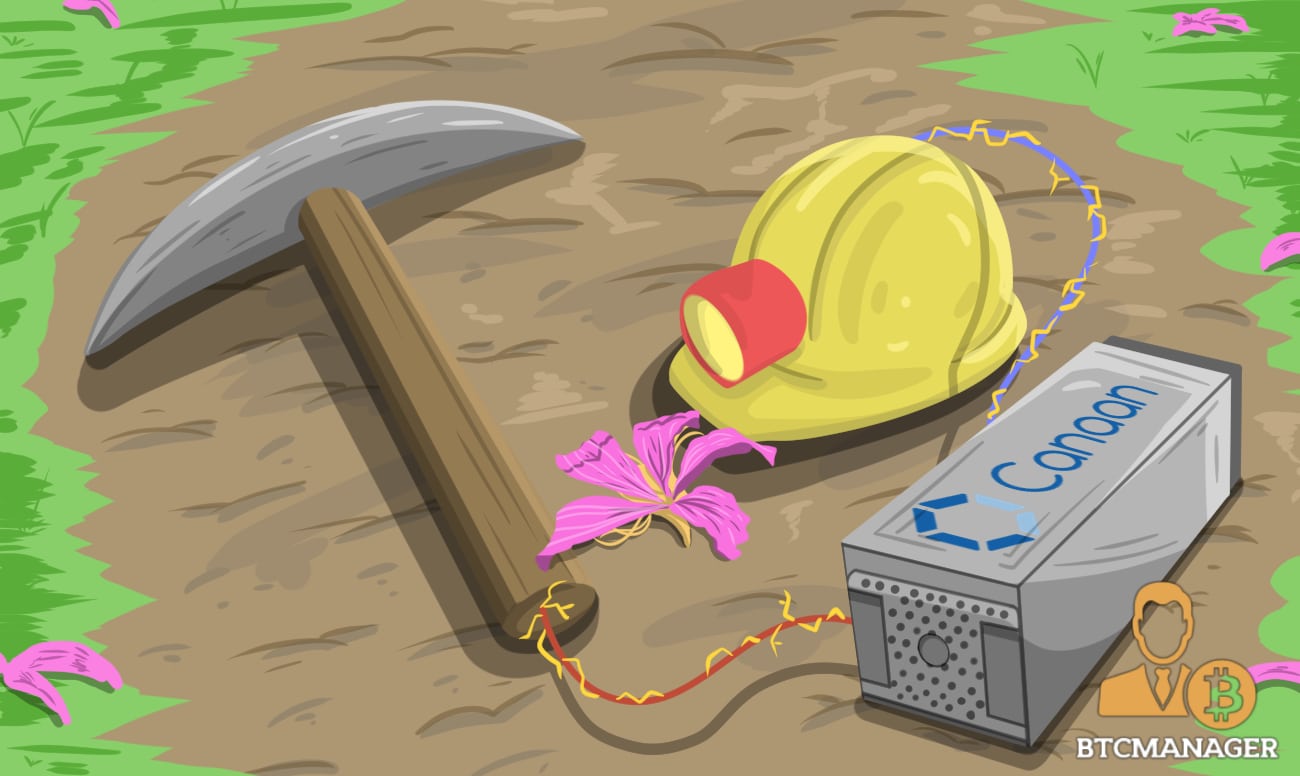 Hangzhou based Canaan Creative, the second largest Bitcoin mining hardware manufacturer in China is reportedly considering to bring its IPO to the Stock Exchange of Hong Kong instead of the New York Stock exchange in the US. The South China Morning Post reported that the company, founded by N.G. Zhang in 2013, is looking to raise up to $1 billion from its public offering.
First of a Kind Mining Hardware Manufacturer IPO
Canaan is involved in designing ASIC microprocessors and blockchain servers. If successfully listed on the Stock Exchange of Hong Kong, it would become the first bitcoin or blockchain related company to be listed there.
The company is primarily a semiconductor manufacturer but has found recent success with hardware related to cryptocurrency mining. Jianping Kong, in an interview with with Reuters, replied affirmatively when asked if his company was considering an IPO. "We prefer listing outside mainland China as we are in a global business," said Jianping Kong. This is not the first time the company has planned for a public listing.
In 2016, it had tried to achieve a public listing of 3.06 billion yuan ($485 billion) which had to be scrapped due to regulatory hurdles. Later plans to list on the New Third Board in China were also shelved. While people initially speculated that it might be becoming more difficult for a blockchain business company to list in China, Kong clarified that the company was registered as an integrated circuit and hardware maker, not as a blockchain company.
China has banned trading of cryptocurrencies but has only been silent on the topic of mining. The company is not dependent on China for most of its revenues as its products are being exported to miners globally.
Hong Kong Preferred Over America
Media reports suggest that the company management favors a public listing in Hong Kong rather than America due to its majority business coming from the local market and the several benefits provided by the government to promote business. The company reported a net income of $64 million in 2017 in its published results that remained unaudited.
Companies Having Blockchain in Their Name Performing Well
On October 26, 2017, UK based On-Line Plc. announced that it was adding the word blockchain to its name to be called On-Line Blockchain Plc. The company that had no history of any outstanding stock movement then went on to rose by a whopping 394 percent in one single session on October 27, 2017. Investors felt that the company pivoting to the blockchain industry would guarantee better earnings. Analysts were quick to point out that this was a repeat of how internet stock rallied in the late 90s before going bust in the early 2000s.
In January 2018, the 130-year-old Kodak which piled revenues in the early days of photography using a camera decided to enter the blockchain industry. It lent its name to a digital coin, KodakCoin, which aims to enable photographers and agencies to manage image rights using distributed ledger technology. As a result of this announcement, the share price of Eastman Kodak more than doubled in the following trading session. The stock had previously lost more than 70 percent of its market capitalization following the company's bankruptcy filing in 2012.
Since it is clear that companies associated with the blockchain industry are well received by investors, Canaan too seems to be hoping to raise a fortune.