Bitcoin price action: selling pressure of BTC decreasing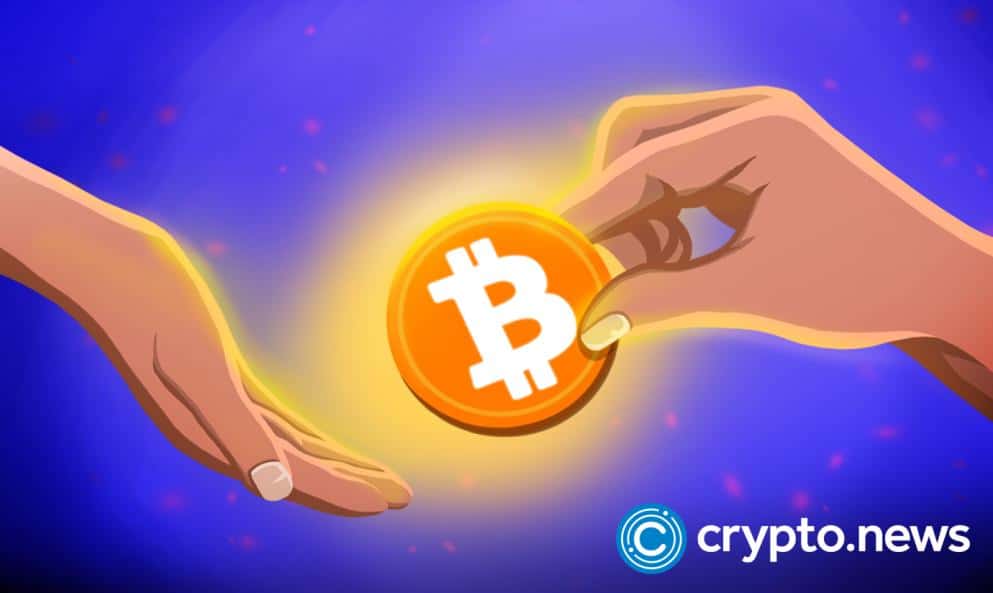 Bitcoin dropped by almost 4% following the Fed's decision to raise rates. However, the pressure to sell BTC is still decreasing, and bulls might soon take over.
Selling pressure on bitcoin is declining
Over the last 24 hrs, the price of BTC reached a weekly high of $18,318. After the U.S. Federal Reserve raised interest rates by 50 basis points, the price of bitcoin fell, but views are still upbeat. The selling pressure exerted by whales and miners to sell bitcoin has decreased, according to bitcoin on-chain data.
Analysts predict a forthcoming bull takeover for a rally to $20K as the price of bitcoin (BTC) breaks over the $18K barrier level and the crypto market FUD steadily fades away.
Based on whales' behavior while making deposits of 1k to 10k BTC into crypto exchanges, the data helps predict changes in the price of bitcoin. In the past, whales who sent their BTC holdings to cryptocurrency exchanges for sale caused the bitcoin bottom to form.
Whale deposits to crypto exchanges are declining, despite the FTX situation being less severe than the Terra-LUNA disaster. If bitcoin price keeps moving upward, the possibility of the impending miner crisis may disappear.
A rise in bitcoin long-term ownership is also shown in on-chain data. As a result, a selloff caused by miner capitulation may be a lengthy drop rather than a quick panic sale. The proportion of total mined BTCs kept for more than six months was 78.37%, which is nearly a record high.
Is the bitcoin price entering an accumulation cycle?
Following an extended bear market of a year that saw massive selloffs by whales and miners, bitcoin is now beginning a pre-halving accumulation cycle. Institutional investors are predicted to buy quietly during the downturn, much like during the previous accumulation cycle from 2019 to 2020.
According to Cathie Wood, CEO of Ark Invest, a slew of institutional investors is anticipated to acquire Bitcoin and Ethereum. Cathie Wood continues to be optimistic about bitcoin reaching $1 million by 2030.
As specified by the technical analysis, a fall below $17k has been declared invalid, and $17.5k is the new support level. The bitcoin price is back above June lows for the first time daily.
However, in compliance with forecasts, a fall could happen once the price of bitcoin rallies to the $19k resistance level. In December, the BTC price is predicted to test $19K based on the current trend.
Following the Federal Reserve announcement, the stock and crypto markets experienced significant declines. Currently trading at $17,790 and $1,305, respectively, bitcoin and ethereum prices decreased by more than 2.7% during the last 30 minutes as of the time of writing.
The Bitcoin Fear and Greed Index has also reached "fear" levels, and in the upcoming days, it is predicted to rise even further to "severe fear."
Anxiety consumes the crypto sector
In addition, the crypto community is becoming more fearful due to the market decline because the BTC price increase has lost some of its momentum. Many users are still determining the future of virtual coins.
After the Fed statement, many anticipated a relief rally would start, but all those expectations have been dashed.
However, analysts think that the market has already bottomed out and that this drop is more of a case of "buy the news, sell the rumor." They believe bitcoin is overdue for a relief rally.
Few people also believe that the markets' actions were typical and that everything will soon return to normal.
Data shows that the crypto market activity led to $44 million in liquidations during the past day, with most of these liquidations coming from trades in bitcoin.
The Fed's ongoing rate increases are a component of a more extensive strategy to combat inflation and stabilize the economy, which has been driving prices to their highest levels in decades.
Every Fed rate hike has continued to impact the stock and cryptocurrency markets as investors react to an uncertain economic environment. At least for the next few days, bitcoin's price trajectory is currently in an uncharted area.