Bitcoin price breaks above $30,000 mark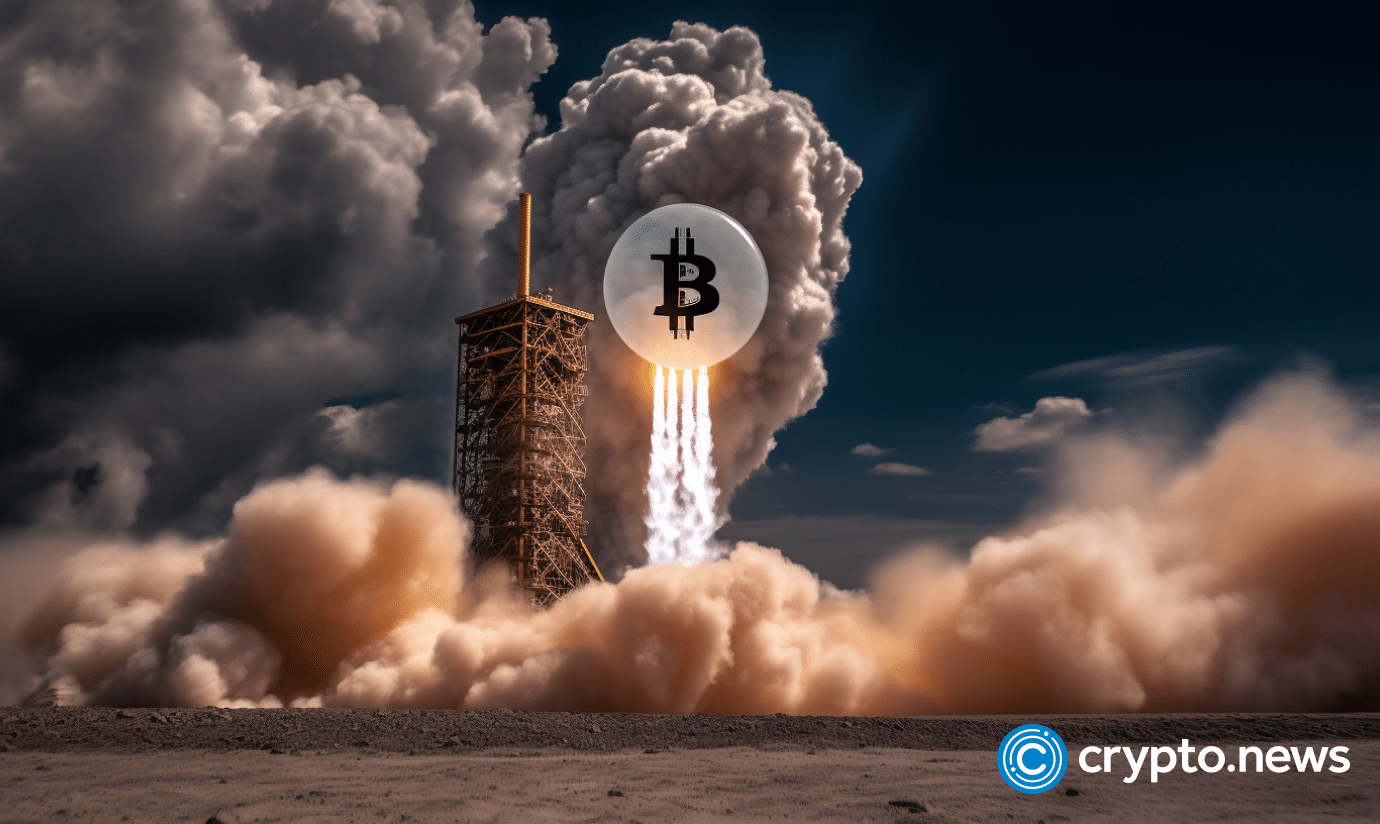 Bitcoin has surged past the $30,000 milestone, marking a notable 5.64% increase in just 24 hours.
Currently, Bitcoin (BTC) is trading at $30.015, according to CoinMarketCap. Its total market capitalization is $585.87.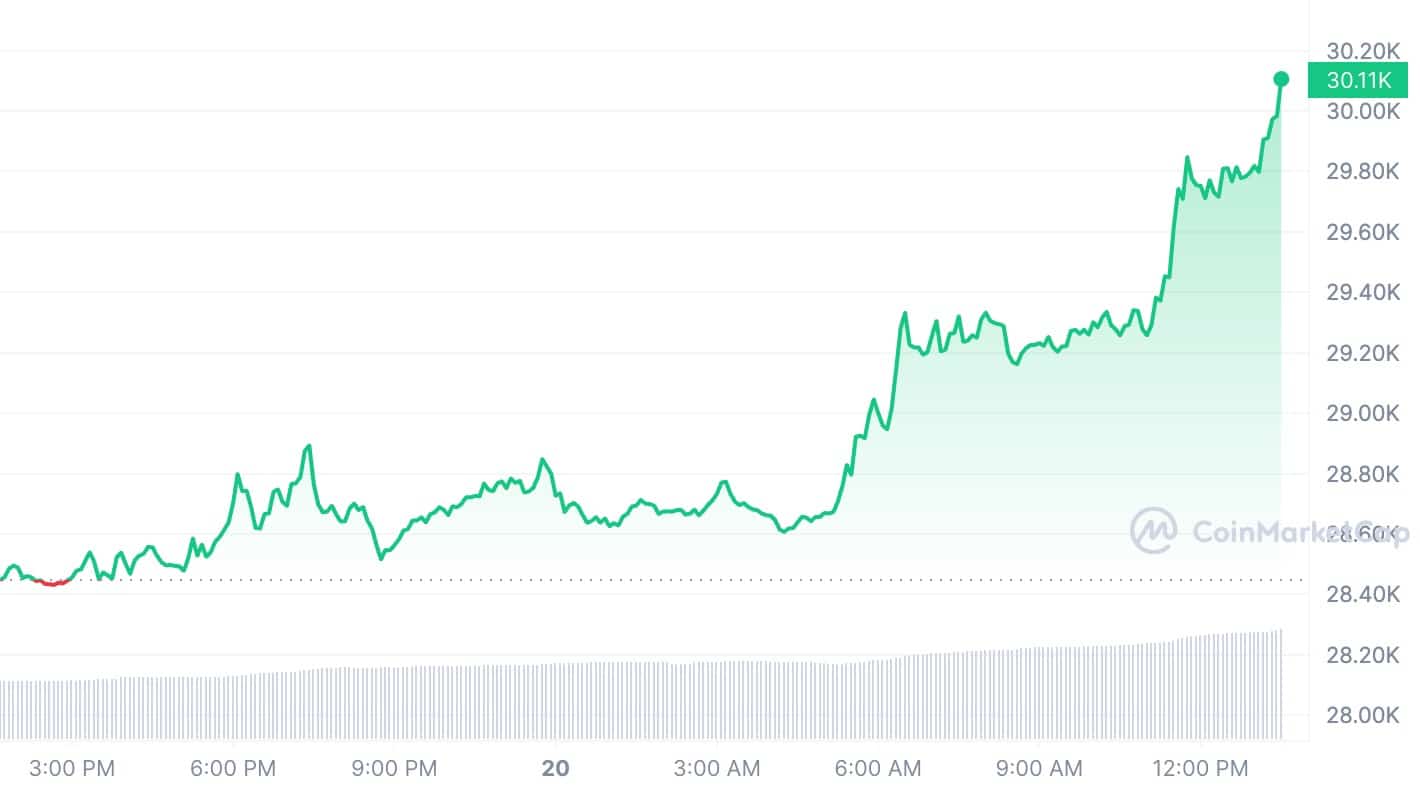 This uptrend in the cryptocurrency's value is partly attributed to the U.S. Securities and Exchange Commission (SEC) deciding to drop a lawsuit against Ripple and its executives, CEO Brad Garlinghouse and chairman Chris Larsen.
The broader crypto market reacted to the news immediately, with all top coins, including ETH and XRP, being in the green zone.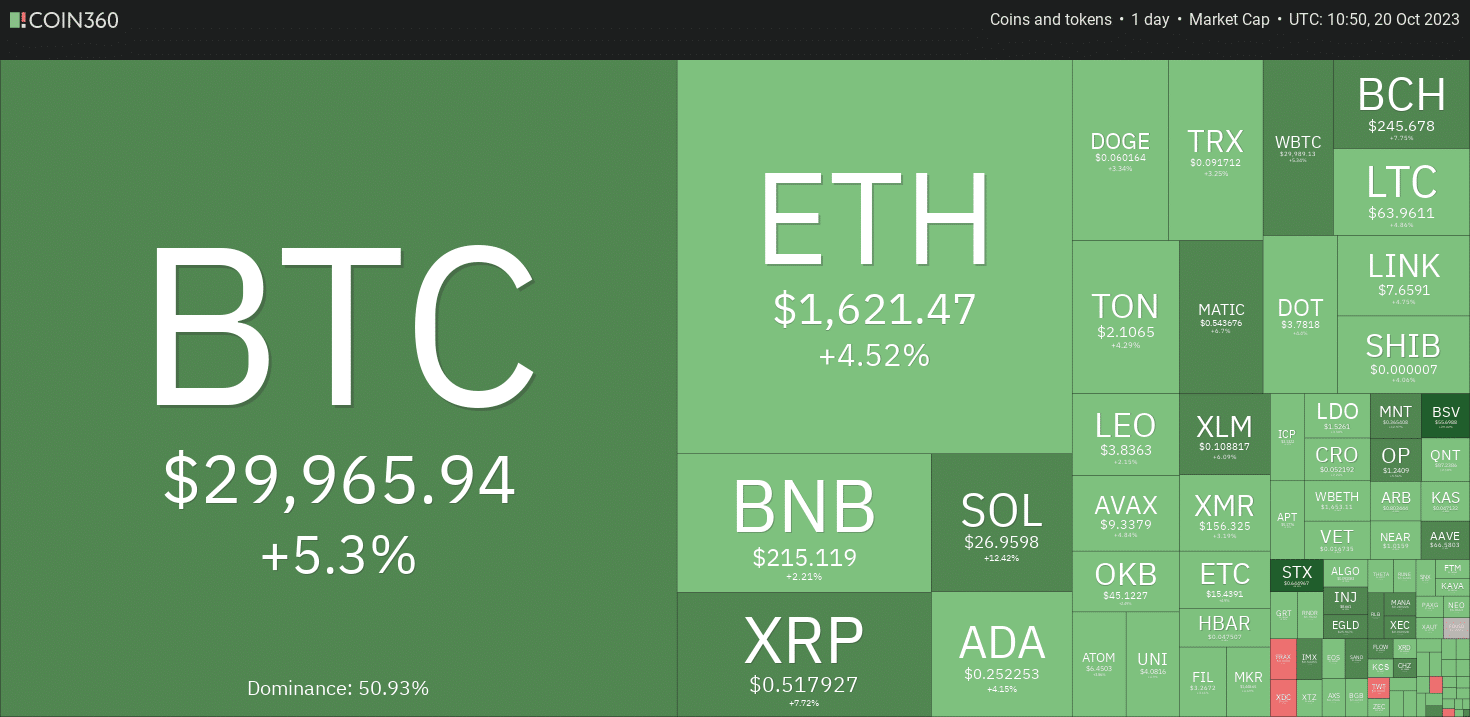 Earlier in the week, the broader crypto market experienced a short-lived rally after Cointelegraph mistakenly reported about a Bitcoin ETF approval. However, the assets quickly corrected themselves after the news was debunked.