Bitcoin S2F Model Creator Predicts BTC Over $98k by November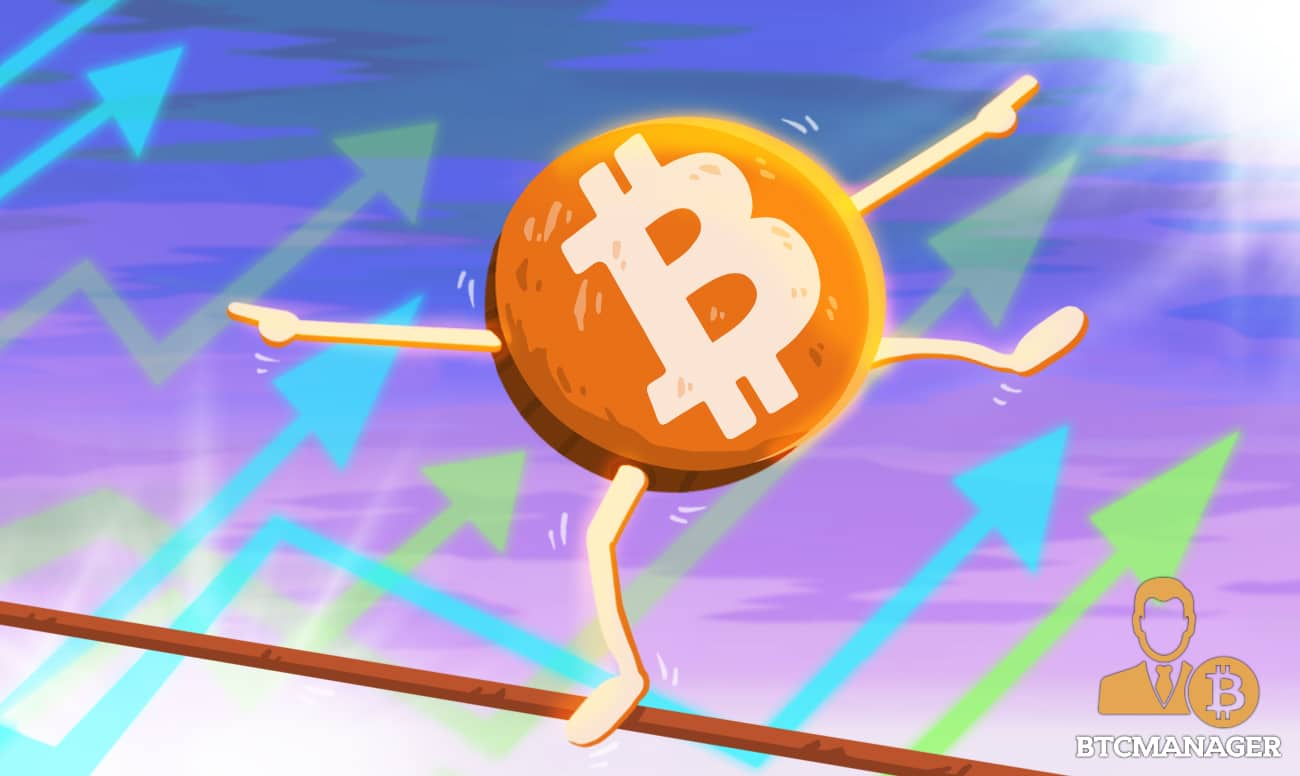 All might not be gloom and doom for the premier cryptocurrency.
Bitcoin (BTC) Could Reach $450,000 by Year-End
The crypto markets have been range-bound since the infamous crash in May 2021 which witnessed bitcoin (BTC) touch the $30k support level. Since then, the wider crypto market has been up and down with no clear indications yet as to what sort of a trajectory it might follow in the short to medium term.
While several analysts have gone on record to claim that we might have entered a short-lived bear market, crypto analyst PlanB on June 20 made a staggering claim saying BTC could hit a whopping $450,000 by the end of 2021. The trader predicted on Twitter much to the delight of Crypto Twitter.
The creator of the famous stock-to-flow bitcoin price forecasting model, PlanB has not shied away from holding a contrasting take vis-a-vis the current crypto market sentiment. Notably, bitcoin has been on a prolonged downward trend since the May crash while the macro-economic narrative hasn't changed much.
PlanB attributed the current bitcoin price action to "Elon Musk's energy FUD and China's mining crackdown."
The analyst added:
"There is also a more fundamental reason that we see weakness in June, and possibly July. My worst-case scenario for 2021 (price/on-chain based): Aug>47K, Sep>43K, Oct>63K, Nov>98K, Dec>135K."
PlanB's prediction comes at a time when market analysts are heavily bearish, with the likes of Josh Rager claiming that $64.5 might very well have been this cycle's top.
https://twitter.com/Rager/status/1405971126367535107
However, PlanB has repeatedly refuted such claims.
IMO $60K was not the top, up & onward #Bitcoin pic.twitter.com/1U9TKzGThA

— PlanB (@100trillionUSD) May 26, 2021
Focus on Making Mining Greener
Elon Musk's Tesla recently announced it was discontinuing its service that enabled individuals to purchase electric vehicles with bitcoin on account of the high energy-intensive nature of the orange coin.
However, since then, many initiatives have come to light that seek to make bitcoin mining a more eco-friendly and sustainable process.
As reported by BTCManager, Montana-based Madison River Equity LLC is installing a 1,600 acre, 300-megawatt solar facility to transform the city into a global bitcoin mining hub.
At press time, bitcoin trades at $35,732, as seen on CoinGecko.