Bitcoin Suisse Applies for Banking License with Swiss Regulators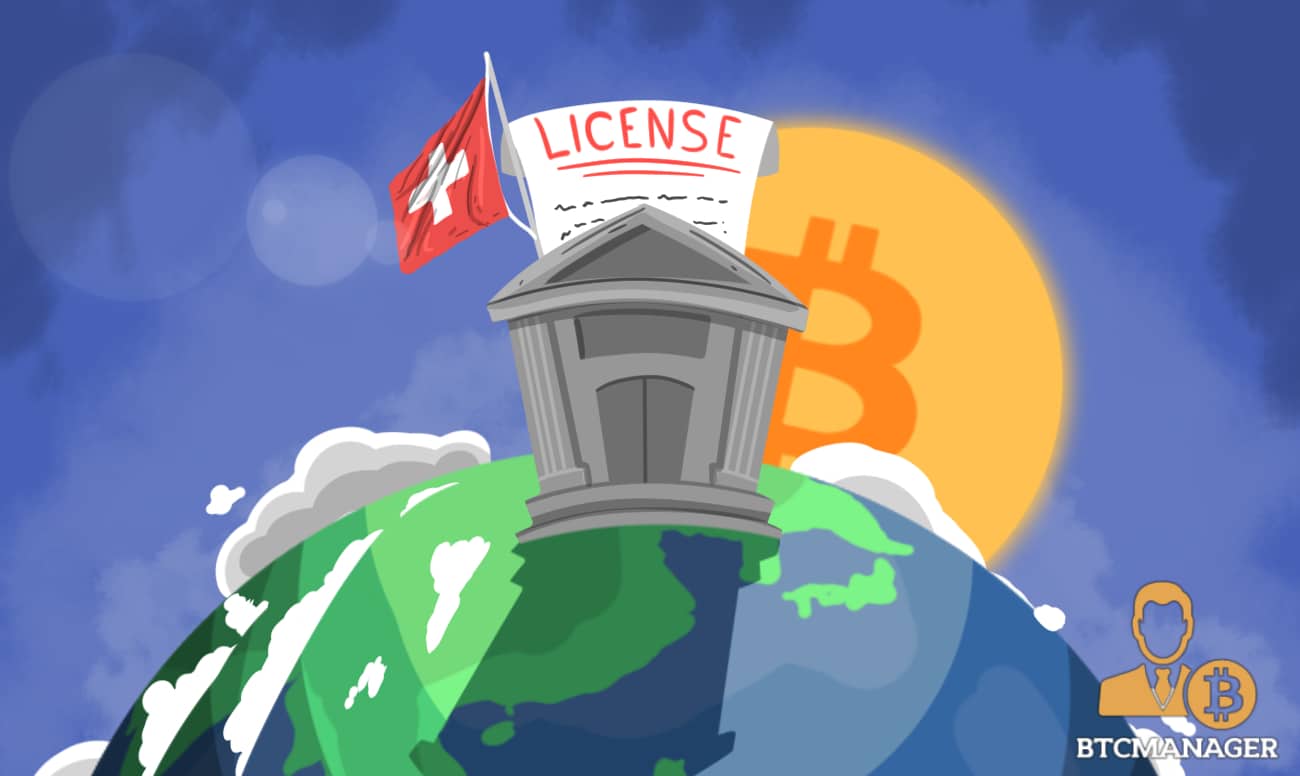 In a bid to expand its crypto product offerings and strengthen its position as a global provider of crypto-based financial services, Bitcoin Suisse AG has applied for a banking license with the Swiss Financial Markets Supervision Authority (FINMA), according to a press release on July 16, 2019. 
Bitcoin Suisse Seeks Banking License 
As stated in its press release, the leading Swiss-based regulated cryptocurrency broker and financial services provider, has applied for a banking license with FINMA, following the Swiss Banking Act Art. 1a.
The six-year-old cryptoassets broker has also applied for a securities dealers' license, as required by the region's Stock Exchange and Securities Trading Act (SESTA).
According to the team, the licenses would enable Bitcoin Suisse to expand its platform further, providing users with regulated crypto-based products and services and also solidify its status as a leading provider of cryptocurrency financial services.
At a time when a vast array of financial regulators across the globe have made it mandatory for Bitcoin-linked businesses to obtain the relevant licenses that distinguish them from scam schemes, Bitcoin Suisse says its also adapting to the changing regulatory landscape.
As part of plans to make its banking license filing a success, Bitcoin Suisse says it has placed CHF 45 million (~$45.5 million) in an unnamed Swiss bank, as collateral for "a default bank guarantee, to safeguard clients' fiat deposits and pooled crypto funds."
The firm claims it has also achieved several significant milestones in recent months, including the expansion the number of tradable digital assets, with more than 6,000 trading pairs, as well as the provision of a large scale collateralized crypto lending service to its institutional clients.
While the issue of hacks remains a mystery in the cryptospace, Bitcoin Suisse AG says it has become one of the safest business and technology providers of highly secure crypto storage, with an impressive volume of $1 billion as of June 2019.
The regulated Swiss financial intermediary and one of the pioneers of the Crypto Valley, says the number of banks and institutional clients for which it provided prime brokerage, anti-money laundering services, and blockchain analysis, also increased significantly this year.
Earlier in April 2019, BTCManager reported that Liechtenstein's Bank Frick and Bitcoin Suisse had launched a BTC-ETH certificate to track the performance of the two cryptos over a two-year term.