Bitcoin SV Launches New Mining Software to Freeze Lost or Stolen Coins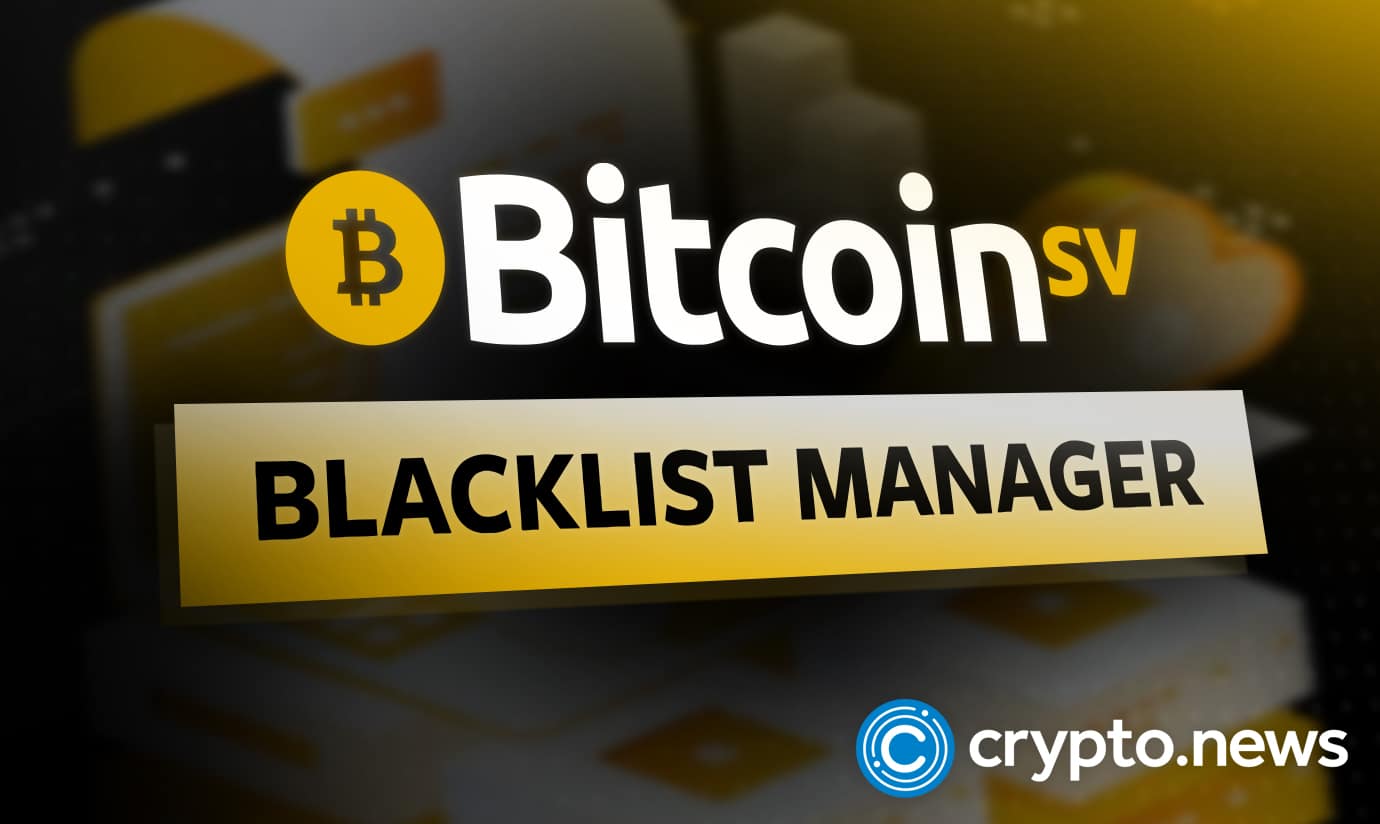 Bitcoin SV (BSV) has released "Blacklist Manager," the first software tool that enables BSV miners to freeze stolen or lost coins in compliance with court orders.
The Bitcoin Association for BSV Creates Blacklist Manager
The Bitcoin Association for the Bitcoin Satoshi Vision (BSV) blockchain announced the release of its Blacklist Manager, a software tool that enables merchants to recover lost and stolen coins, on October 5, 2022. The launch was made public via a tweet on Bitcoin SV's Twitter page.
Bitcoin SV is a cryptocurrency that was created as a fork of Bitcoin Cash in 2018. The project was spearheaded by Craig Wright, who claims to be the Satoshi Nakamoto – the pseudonymous creator of Bitcoin. Bitcoin SV's goal is to be a "mineable" version of Bitcoin, meaning that it should be easy for miners to generate new blocks and receive rewards for their work. While mining strengthens the network by making it more decentralized, users can also trade cryptocurrencies from these crypto brokers and profit by buying or selling supported assets, regardless of prevailing market conditions.
Blacklist Manager is a first-of-its-kind software tool to recover coins and restore them to their rightful owners. This software bars cyber thieves from spending stolen assets at the coin level (as opposed to only at the account level) if a formal court order is in place. Thereby implying that centralized exchanges are no longer needed to enforce the law.
In recent years, several high-profile instances of digital assets have been stolen and held for ransom. With the Blacklist Manager and Notary Toolset, anyone with a court order establishing the ownership of digital assets can now utilize a designated Notary tool to translate the court order into a machine-readable format that can be transmitted and interpreted by the mining network.
How BSV's Groundbreaking Software Recovers Bitcoin
According to Bitcoin SV, legal bodies such as banks, custody providers, and law firms will first authenticate a court order, including a list of compromised digital assets, and translate it into a machine-readable format the network can comprehend before implementing a digital asset recovery process. This is digitally signed and delivered to each miner's BM tool.
Once a sufficient number of honest nodes confirm the receipt and acceptance of the court order, a freezing order will be broadcast to the network. This will ensure that all attempts to spend or move the assets are blocked at the node level. The assets can be reassigned to the actual owner in the future.
At the same time, based on the software's consensus system, the service forbids anyone from arbitrarily enforcing a freeze, and miners will only accept a court order or other document of similar significance.
BSV's Blacklist Manager to Promote the Adoption of Blockchain Technology
According to Marcin Zarakowski, General Counsel and Chief of Staff at the Bitcoin Association,

"What we are doing with the Blacklist Manager tool is providing the technical means to have digital assets either frozen or reassigned to the rightful owner if there is a valid court order. The introduction of the Blacklist Manager tool is a sign of the maturing blockchain space. If we want to have a massive adoption of blockchain technology by the corporate world, large firms, banks and governments, there needs to be a way to recover lost or stolen assets".
The new digital asset recovery tool can be used to recover stolen coins, claim ownership of digital asset inheritance, recover misappropriated client assets, enforce legal sanctions and reduce cybercrime.