Here's What Bitcoin's Taproot Upgrade is All About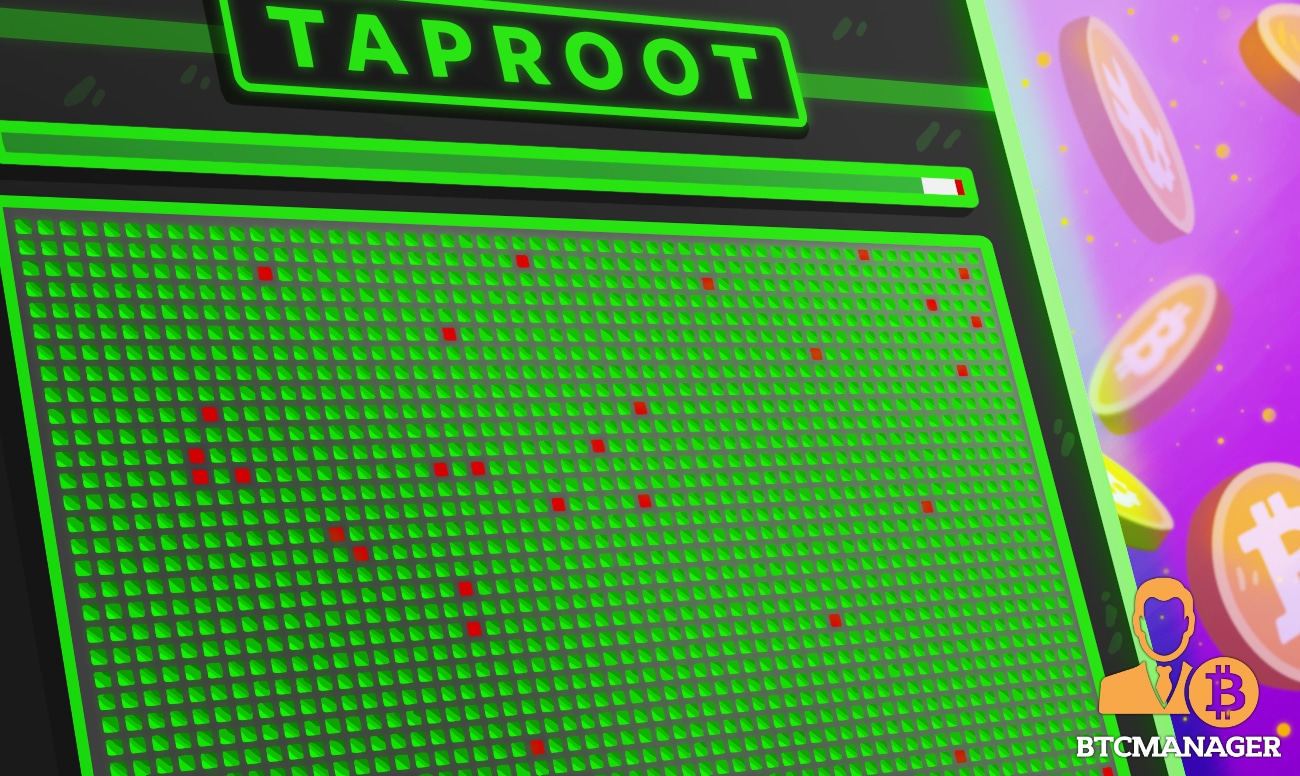 The highly awaited Bitcoin upgrade, Taproot, is finally here and is scheduled for a November release. 
What Taproot is All About
It has been argued whether Bitcoin would ever agree on an upgrade after the tragic 2017 SegWit upgrade. The upgrade resulted in multiple camps that hard forked from the original Bitcoin chain, creating new altcoins. Four years later, a Bitcoin upgrade called Taproot is finally here, and the community is excited about it.
The 2017 upgrade, referred to as the "last civil war" because of the severe ideological divide separating adherents, is nothing like Taproot. Instead, Taproot has near-universal support, partly because these upgrades are gradual enhancements to the code.
The Taproot.watch, created by Bitcoin developer Hampus Sjöberg suggests the lockout stage has now been finished. The initial signals for the upgrade were all known mining pools with Slush Pool. AntPool and F2Pool, the top two mining pools based on hash rate share, also joined Taproot activation in the BTC mining arena.
Giving Bitcoin Better Functionality
When  Taproot is live, it will mean improved transaction privacy and efficiency. But, crucially, it will open the potential for smart contracts, a significant component of its blockchain technology that removes intermediaries from even the most complex transactions.
There are several optimizations alongside all those privacy improvements. Since the amount of information released in the chain is no longer necessary, transactions require fewer data and lower charges. More transactions also fit into each block, and every unused transaction (UTXO) output is substantially more efficient. So it's not only that Taproot gives us saving space, but we also get optimizations to aid verification transaction speed.
Taproot also allows for significantly less invasive future modifications. Taproot left numerous new upgrade paths that people are already writing proposals for, namely SIGHASHA NYPREVOUT.
It should make Bitcoin's next soft fork faster and less controversial because it won't carry as much weight as the upgrades before it.
Alyse Killeen, founder and managing partner of the Bitcoin-focused investment firm Stillmark, said that Taproot is essential since it gives entrepreneurs interested in developing bitcoin's services a vast opportunity.
Testing Will Take Time
Although bitcoin has accepted the upgrade, the distribution will not take place until November. A lot of pre-testing will lower the probability that something will go wrong during an upgrade.
Quantum Economics analyst Jason Deane says that upgrades provide a potential for a bug entering the system that would damage trust and efficiently eliminate the whole cryptocurrency system, a self-incrusted wound.
At this point, it seems likely that the Bitcoin network will enact Taproot as more and more miners signal approval. However, whether users take advantage of its features will be a telling test of bitcoin's adaptability. Also, by extension, its viability as an updatable technology investment.