Bitcoin to hit $45k in 2023 as funding rates signal FOMO, Matrixport says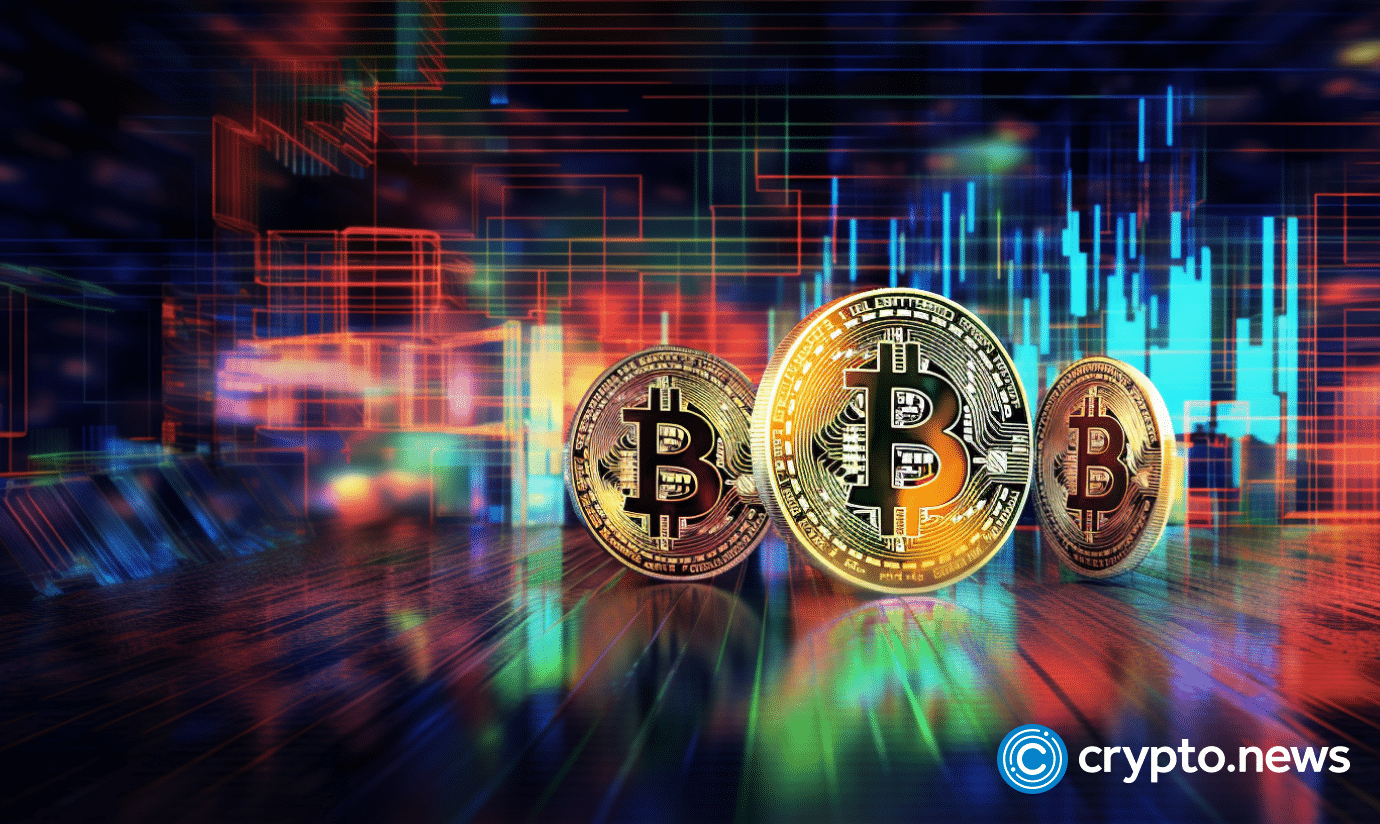 Crypto services provider Matrixport insists Bitcoin is still on track to reach $45,000 by the end of the year.
Bitcoin (BTC) will keep growing to $45,000 this year as futures funding rates signal bullishness among traders. As crypto services provider Matrixport noted in an X post on Oct. 24, the Bitcoin futures funding rates stay "sky-high," signaling a "FOMO-driven market."
Data from Coinglass indicates that BTC futures funding rates increased significantly after it surpassed the $33,000 threshold. As of press time, out of nine crypto exchanges, only one signals a negative funding rate, suggesting that most traders anticipate a further rally.
Matrixport, based on trading models, says its 2023 target of $45,000 is still "on track" as Bitcoin dominance remains at 52.1%, with volumes soaring at $29 billion in less than 24 hours. Other events might also fuel the Bitcoin rally as new signals emerge around a spot Bitcoin ETF.
For instance, BlackRock's iShares Bitcoin Trust has recently been listed on the Depository Trust and Clearing Corporation (DTCC), indicating progress has been made with bringing BTC ETF to U.S. markets.
The listing on DTCC confirmed that BlackRock's BTC fund will trade under the ticker IBTC. It is also the first spot Bitcoin ETF out of a dozen applications submitted since June 15 to appear on DTCC's list.
John E Deaton, a lawyer at Crypto-Law US, assumes that a Bitcoin ETF approval would occur before the end of the year, or at the latest, by the close of the first quarter of 2024. However, there is also a possibility that the U.S. Securities and Exchange Commission's (SEC) ongoing discussions with Bitcoin ETF applicants could indicate a strategic move to gather additional information, possibly to devise a fresh rationale for denying the spot ETF, Deaton admitted.