Bitcoin's "Collapse," Russia's Antagonism, Cryptsy's Demise: BTCMANAGER's Week in Review January 16th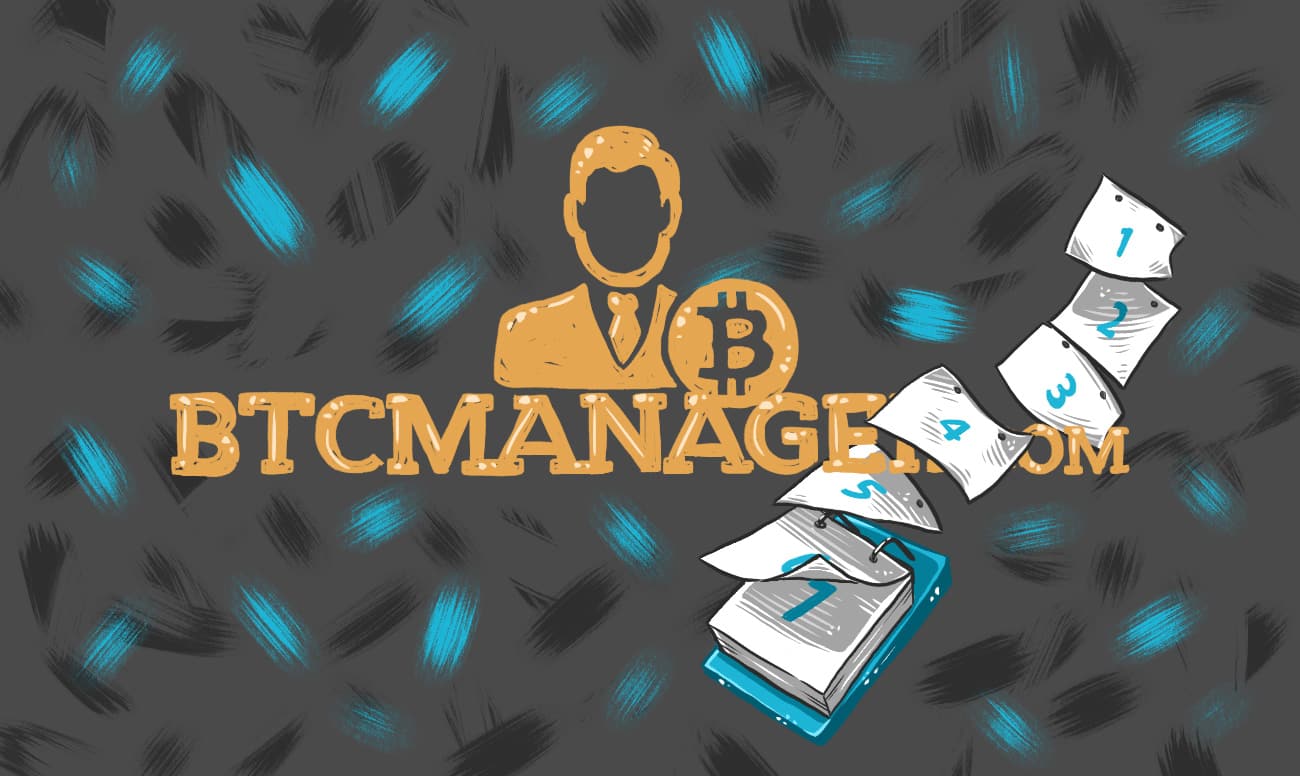 An eventful week in bitcoin? Most definitely. Of course, everyone is talking about the departure of Mike Hearn, the collapse of Cryptsy and the ever-fluctuating price of bitcoin from its high of $436 to well below the $400 mark. BTCMANAGER has those stories and more in this week's news roundup.
Compiled from stories by Nigel Dollentas, Jamie Holmes, Eliot Harkin, Diana Ngo, Connor Sheehy and Joseph Young
Orange to Expand into Financial Sector with "Banking 4.0"
Orange, a French telecommunications company, will enter the financial industry after acquiring a 65% stake in Groupama Banque. A launch for 'Orange Bank' is slated for 2017 in France and will eventually expand across Europe. Orange has been active in the Bitcoin space for quite some time now; Orange Silicon Valley (OSV), the Californian subsidiary of Orange, has invested in many Bitcoin start-ups, including Bitwage.
Orange already has over 12 million customers using its Orange Money transfer service in Africa and the Middle East. In at least 9 countries in Africa, mobile banks outnumber traditional bank accounts. Microsoft's CEO Bill Gates reckons almost everyone will be 'mobile banking' by 2030.
TBR Analyst: Accenture to Build Blockchain-Powered Financial Services Platform
Management consulting firm Accenture has agreed to acquire Formicary, a leading provider of consulting and systems integration services for trading platforms in the UK and North America, an agreement that follows shortly after Accenture's acquisition of Beacon Consulting, an asset management consultancy, in December 2015. The acquisition will provide Accenture's financial services operating group with better competence in financial trading systems consulting, as well as system integration expertise, thereby enabling the firm to build an industry-specific talent pool. Formicary's clients include tier-one investment banks, hedge funds, clearing houses and fund administrators. The company has worked on implementations of industry-leading trading platforms including Murex, Calypso and Misys Summit.
There is a pervasive concern is that China has the majority of the mining power, since electricity in China is probably among the cheapest in the world, thanks to government subsidies and the abundance of its natural hydroelectric resources. In a video interview, Bobby Lee states that there's a difference between the centralization of something and something being centralized. He uses petroleum as an example of this: while oil is produced by over a dozen countries globally so that the actual petroleum is not centralized, the act of oil production is centralized, with groups like OPEC overseeing the majority of oil production. Among other topics, Bobby Lee also weighs in on the block size debate.
BitGem Asset Management to Launch PinkCoin Next Week
BitGem Asset Management (BAM) will be launching PinkCoin, their diamond-backed asset token, on January 18th. It is the first of its kind, backed by Ethereum and a fixed pool of colored diamond assets. A crowdsale will start at 9am (EST) on January 18. The initial offering is 5 million PinkCoin tokens with an asset pool of $5 million. Up to 95 million PinkCoin will be offered in the future by BAM in a non-diluted manner.
The BitGem decentralized marketplace should allow investors globally to have the opportunity to store and trade PinkCoin for other assets and asset-backed tokens as early as spring 2016, adding to the advantage of owning a fraction of the pool's colored diamonds. This could potentially increase demand for colored diamonds further as it aims to improve liquidity and allow peer-to-peer trading in exchange for Bitcoin and any forms of payment compatible with Ethereum.
Since the beginning of 2015, financial experts and bitcoin enthusiasts have explored the applications of the Bitcoin blockchain technology in the traditional finance sector. Two bitcoin and fintech-focused businesses in the Philippines, Satoshi Citadel Industries and Coins.ph, have been working to drive the bitcoin adoption rate and awareness in both major cities and provinces in the country. Satoshi Citdal Industries for example, acquired startups with great international presence and solid bitcoin-based product lines including Rebit, BuyBitcoin.ph, BitBit, BitMarket.ph, prepaidbitcoin.ph and billsninja to enable Filipinos to use bitcoin in settling simple payments. Due to the increasing trading volumes and extraordinary user growth, startups in the Philippines predict 2016 to be an explosive year for Bitcoin in the Southeast Asian region. In the upcoming months, the startups hope to see the beginnings of real mainstream acceptance.
On January 13, BTCMANAGER analyst Jamie Holmes forecast that sellers were gaining control of the market, pushing away from critical resistance at $450 to around $429, with long-term targets for sellers at $348.64 and $367.11. On Friday, thanks to risk-off sentiment dominating Asian trading session combined with the dramatic, headline-grabbing departure of developer Mike Hearn, the price action has pierced below the Ichimoku cloud, closing below the $398.00 benchmark on Friday, thus indicating strong confirmation of a downward trend starting. Also, the relative strength index has crossed below 50, indicating that bearish momentum is dominating.
Xapo CEO Wences Casares Joins PayPal's Board of Directors
PayPal Holdings, Inc., an American online payments operator, has announced the appointment of Wences Casares, CEO of Bitcoin startup Xapo, to its board of directors. Casares has officially begun to serve on PayPal's Compensation Committee as the ninth member of PayPal's board of directors to help PayPal transform the management and movement of money with his expertise in next-generation payment and cryptocurrencies. As the founder and CEO of Xapo, Casares has been recognized as one of the early pioneers of bitcon, promoting its mainstream popularity and security-focused technologies. 
For the past two years, Bitcoin enthusiasts and experts have been debating the appropriate margin of block size, considering the technological capabilities of the Bitcoin network and economic factors. Although many figures in the community try to predict the average block size by the trend and financial data provided by various analytics tools like Tradeblock, it is extremely difficult to assume the trend of transactions, considering the nature of the Bitcoin network.
Currently, there are three sides to the argument. One supports the implementation of a hard fork and to increase the block size by a certain size before the transaction volumes skyrockets. The second side believes in allowing the Bitcoin network to scale on its own naturally over time. The last proposes a soft fork, to increase the block size with small steps to observe its impact on the network.
It is hard to speculate which side the miners in the network will prefer in the upcoming months. However, many experts including Erik Voorhees and Vinny Lingham believes the block size debate will come to an end some time in 2016.
Coinify has become the first bitcoin payment processor to partner with an Ethereum-based company, DigixGlobal, creating an unexpected synergy between blockchain-based platform for applications and Bitcoin. Joining forces with one of Europe's largest payment processors, EuroPayment Services, has allowed Coinify to develop an online presence in Romania, and raise bitcoin awareness and merchant adoption in the country with an already established financial platform. In 2016, Coinify has plans to engage with new blockchain technology adopters and raise global merchant bitcoin adoption. By providing bitcoin services to over 500 million people residing in the SEPA-supported region, the Coinify team aims to provide digital currency merchants processing solutions to more businesses globally.
In an interview with Russia's Rossiyskaya Gazeta on Thursday, January 14, 2016, Alexander Bastrykin, the Chairman of Russia's Investigative Committee, was highly critical of cryptocurrencies in general and of bitcoin in particular. When asked if, given the current economic situation in Russia, the national currency ought to be protected by law, Bastrykin stated that "concerned agencies" in cooperation with the Investigative Committee were proposing to criminalize the production and trafficking of alternate currencies which are not prescribed by the law.
Bastrykin's comments continue to reflect the Russian government's suspicion of and hostility toward bitcoin.
XBT Provider: The Most Popular Bitcoin ETN on the Swedish Stock Exchange
Traditional investment vehicle operator XBT Provider has begun to dominate the European market with its Bitcoin exchange traded nodes (ETN) Bitcoin Tracker One and Bitcoin Tracker Euro. Since its launch in 2015, Bitcoin Tracker EUR and Bitcoin Tracker One have become the most traded and popular ETNs on Nasdaq Nordic. XBT Provider CEO Alexander Marsh explained that over 500 small investors and institutions have invested in the two certificates or ETNs, managing over US$85 million in capital. The unexpected performances of bitcoin ETNs and traditional investment vehicles managed by XBT Provider and Grayscale Investment have begun to eliminate the barrier between traditional investors and digital currencies.
Developer Mike Hearn Quits Bitcoin: "The Community Has Failed"
In a detailed, no-holds-barred blog post, long-time Bitcoin developer Mike Hearn announced his withdrawal from the Bitcoin project. He lays out, step by step, a chain of events that led to the descent of Bitcoin Core into a state of disarray, lacking any clear vision or form of hierarchy to guide the program toward a cohesive goal. Alternative programs, such as Bitcoin XT, Bitcoin Classic, and Bitcoin Unlimited have developed into legitimate options for the Bitcoin community, but Hearn is concerned about how organisation around Bitcoin Core has reacted to its program's competition.
Hearn announced he had sold his remaining Bitcoins, demonstrating that he believes that Bitcoin Core's future is bleak. He cites fundamental oversights, such as the imposed limits in the blockchain's network capacity, which he believes are intended to "try and stop Bitcoin [from] becoming popular." These limits cause delays when users attempt to access their bitcoins, damaging the reliability of the currency as a means of day-to-day transaction. Hearn blames the capacity limit on a handful of Chinese miners who own over 95% of the hashing power. Hearn's retreat from Bitcoin has sparked debate about the prospect of a more centralized organization taking charge of Bitcoin's activities in the future.
Following reports that customers have been unable to access their accounts, Silver Law Group has filed a class action lawsuit against the Bitcoin exchange Cryptsy and Paul Vernon. In a blog post, Cryptsy claims to have lost roughly 13,000 BTC in addition to 300,000 LTC as a result of a hack in 2014. Cryptsy has offered a bounty of 1,000 BTC to anyone who can find the hacker responsible and return the funds.
Going forward, the firm has three options: first, declare bankruptcy and allow the courts to deal with disbursements; second, allow someone else to buy out and run Cryptsy and provide liquidity to allow withdrawals; and finally, should the stolen funds somehow be returned, then the ban on withdrawals would be lifted and Cryptsy would move forward.