Bitcoin's Gender Split Could be Indicative of a Bubble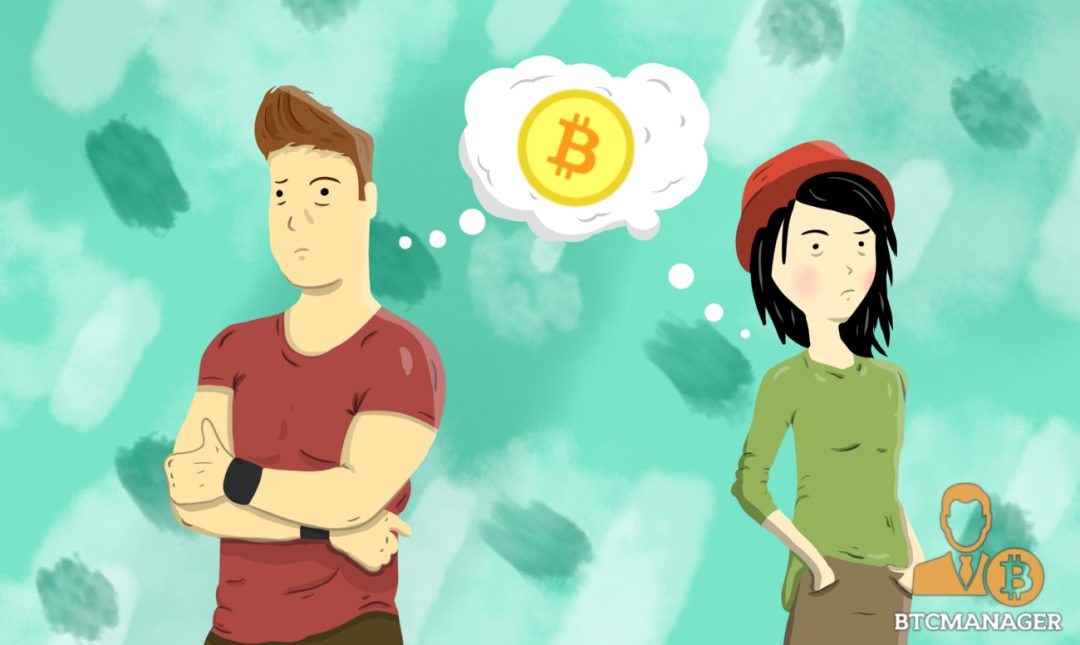 Just as the internet transformed how we share information, cryptocurrencies look to turn the financial world on its head. No matter where you stand on the innovative impact the technology may have, there is another feature of the debate that has gone long unconsidered.
Is Bitcoin a Boys Club Only?
According to a survey presented on Reddit and Twitter by the cryptocommunity, female participants were wary of adopting blockchain technology or performing transactions. Additionally, data from Coin Dance suggests that female engagement of the Bitcoin community is just 3.43 percent whereas males dominate at 96.57 percent.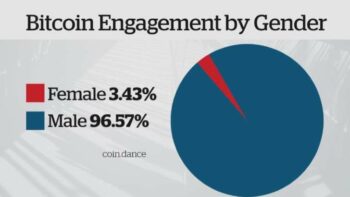 "It isn't merely that the value has risen as far and as fast as it has; it's the fact that it's 97 percent men — that is, in and of itself, a potential danger sign," stated by Duncan Stewart, research director of consulting firm Deloitte LLC Canada.
Stewart even quoted John Coates statement that "market bubbles may be a male phenomenon" and yet denies said bubble since little solid data can correctly identify the concrete value of the new asset class. However, he does feel it is "a red flag" due to the massive gender divide.
"I cannot think of any security, currency or asset class in history that shows that extreme a gender divide and has been sustainable," he concluded.
On the other side of the argument, Illiana Oris Valiente (co-founder of blockchain initiative Rubix) spoke about the same male dominance when she entered the cryptospace in 2012. The chartered account described often being the only female in the room with cryptocurrency knowledge.
But perhaps Valiente is part of a changing dynamic. Roughly 13 percent of the largest ICOs at the moment have female figures at their forefront. "They're acting as very powerful role models, and these role models are needed to encourage other women to potentially look at this field," said Oris Valiente.
These startups may also be benefiting from the profitable ICO boom we experienced in 2017.  Statistics drawn from Forbes, indicated that only 4.94 percent of endeavors led by women received funding. On top of that, the resources earned via venture capital campaigns, were 50 percent less than the funds received by male-led startups.
Herein lies an interesting opportunity, not just for cryptocurrencies and ICOs, but also for the growing divide between men, women, and technology.