Bitcoin's Market Cap Surpasses $15 Billion on Growing Adoption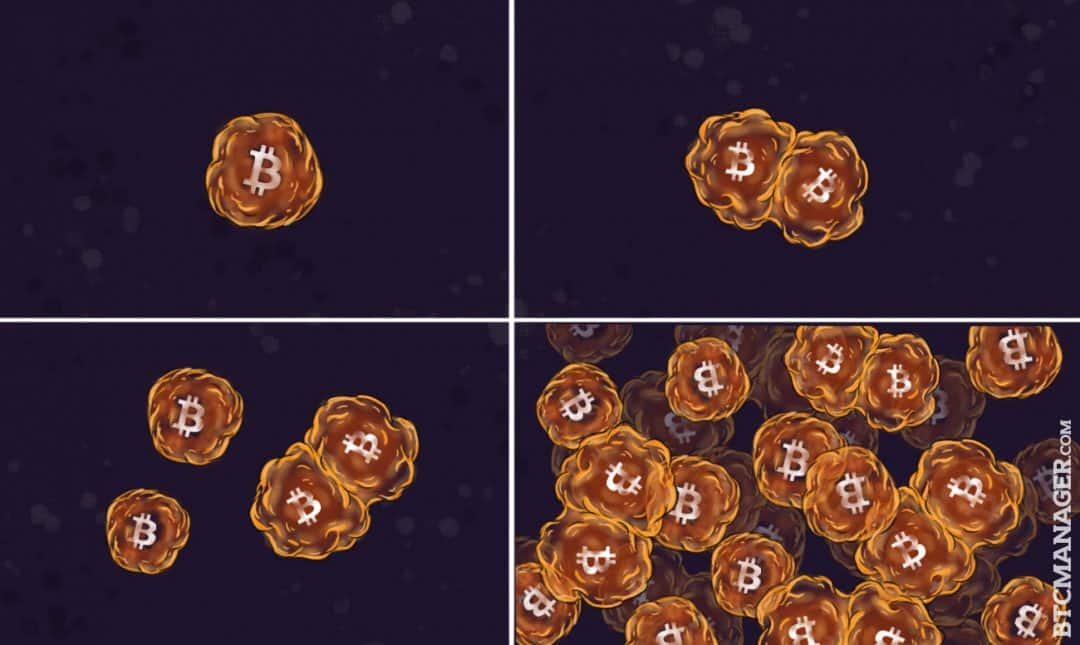 Market capitalization is a good way to judge the total value of a company or movement as it details the current peak capability. However, this measure can become even more telling when paired with the history of the movement in question.
On December 22, 2016, Bitcoin broke its previous market cap high of ~$13.8 billion and has established a new high of $15.6 billion, as shown below. In what is an important revelation to the Bitcoin community, it reveals the healthy progress that stems from increasing adoption as well as multiple creations of Bitcoin-centric companies.

Observing the previous market cap high in December 2014, we can see the strong upward spike resulted in a quick descent down to a $7 billion market cap. We can then compare this peak to the current market cap high of December 2016, and realize that what we have now is different. What we are seeing is not rushed artificial growth that will self-correct into a plummet, but steady, gradual progress.
As Bitcoin commentator Joon Ian Wong notes, during the previous rally, the largest Bitcoin exchange at the time, Mt. Gox was imploding, whereby bitcoin's record price was resultant of a malicious bot, manipulating prices and volume. However, this time is different. There are now many, reputable exchanges for bitcoin with some even regulated, highlighting the progress the ecosystem has made.
What exactly leads to a healthy increase in market capitalization? A large contribution to Bitcoin gaining (dependable) value is adoption. With more and more real-life scenarios that Bitcoin flourishes in, we will see more and more adoption from ordinary people. As an example, Venezuela has removed value from their largest currency denomination, the 100 VEF. This kind of government financial manipulation not only provides a valid scenario for people to use bitcoin, but it creates a reason for everyday people to consider alternatives to fiat currency.
We see why Bitcoin has displayed steady growth, but how does it compare to other movements? When determining the practical value of a company or movement, it is best to take into account the age and relative progress of said movement.
Amazon has a long track record of 23 years, and a market cap of $367 billion, as of December 28, 2016. Amazon has had considerable time to accrue this market cap, and because of its age, we can assume that it will maintain a healthy market cap. Google, founded in 1998, has a current market cap of $540 billion. Given Google currently has its fingers in almost every corner of people's lives, this should not be surprising. Facebook is another big player, with 13 years of experience and a market cap of $336 billion.
These are all large companies that almost everyone has been exposed to. With the youngest of such being 13 years old, it puts Bitcoin's eight years into perspective with regards to how much growth there is still to come. Especially when we compare Twitter's (11 years old) market cap which is at $11.7 billion to Bitcoin's $15.6 billion.
With Bitcoin's previous eight years, many of the users have come from techie backgrounds. The innovators and tinkerers who see the potential. You can compare this to the friends of Mark Zuckerberg who used "TheFacebook.com" just because their friend built it. They do not inherently use it as a life-changing product, but they see the potential. But, now Bitcoin is inching into the adoption phase. More and more people are in fact using bitcoin as a life-changing force, and this reflects in the growth of market capitalization. Comparable to the growth when Facebook became "the hit thing."
Something to keep in mind with this expected adoption is where Bitcoin is required most. As mentioned previously about Venezuela, other countries are going through similar problems. Japan is one of the largest adopters of Bitcoin, with exchanges such as Zaif raising nearly $7 million. It is not immediately evident as to why Japan has such a massive influx of adoption, but one reason may be that the Japanese government has planned to define and regulate the cryptocurrency, thus giving it credibility. Some other growing adopters of Bitcoin worth noting are Indonesia, South Korea, and Colombia.
What does this mean for the future of Bitcoin? With a key fundamental measure surpassing Twitter, it means we are transitioning to a phase of adoption. More and more users are coming to Bitcoin not as speculation or theory, but for the actual benefits as an escape from a faulty economic system.
Bitcoin is still comparatively young, and it is far from finished.