Bitcoin's Price Is Constantly Manipulated by Bots, but Not Everyone Thinks It's Bad for the Market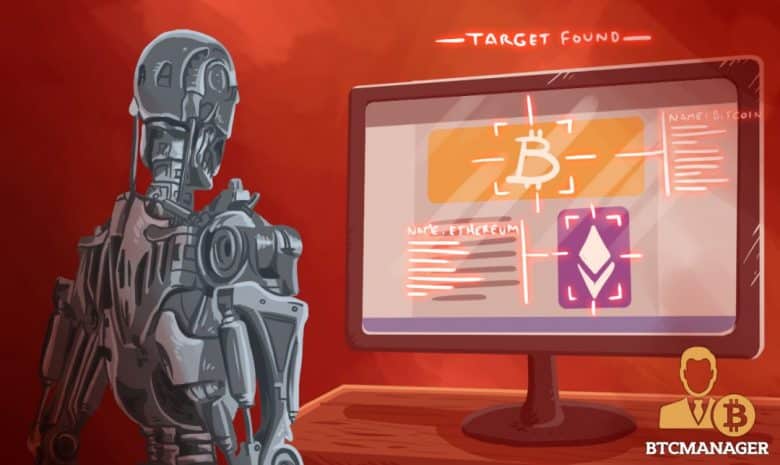 Crypto trading bots are becoming a common occurrence and run largely unchecked on most crypto exchanges letting traders execute abusive strategies at a large scale. However, as an October 2, 2018, report from Wall Street Journal pointed out, not everyone thinks the practice is that bad for the market.
Malicious Activity Rampant on Crypto Exchanges
While bitcoin is known for its huge price swings, which are responsible for a lot of the cryptocurrency's appeal, most people aren't aware of the fact that unscrupulous traders using crypto trading bots are usually behind most of its volatility.
Manipulation in cryptocurrency trading is one of the main reasons why there still hasn't been a Bitcoin ETF issued in the U.S. According to the Wall Street Journal, The Securities and Exchange Commission cited that risk in August 2018, when rejecting several bitcoin-based exchange-traded funds.
New York Attorney General Barbara D. Underwood also highlighted the issue in a September report, warning that crypto exchanges were extremely vulnerable to manipulation. In the report, Underwood stated that the integrity of the entire market is at risk as long as a single exchange venue tolerates manipulative or abusive conduct by its users.
The report cited automated trading programs, or "bots," as being the main source of price manipulation. And while trading programs do exist in other markets, established markets such as the New York Stock Exchange monitor for illegal trading and punish rule-breakers.
Andy Bromberg, co-founder, and president of CoinList, a startup platform for issuing new digital tokens, told the Wall Street Journal that most crypto exchanges aren't regulated at all, which makes them gold mines for crypto bots that execute abusive strategies on an industrial scale.
"This sort of activity is rampant in the market right now," he added.
Some Crypto Enthusiasts Welcome Manipulation
However, not everyone believes that market manipulation is something that needs to be stopped.
As bitcoin's early adopters want cryptocurrencies to remain free of any government meddling, many of them think that manipulation isn't necessarily wrong, while some go as far as openly promoting it.
Kjetil Eilertsen, the creator of a program called Quatloo Trader, falls under the latter category. Eilertsen, who started trading bitcoin back in 2011, touted Quatloo Trader as "the best market-manipulation tool in the world of crypto."
Eilertsen told the Wall Street Journal that banning manipulation in digital currencies would be futile. A better approach, he said, would be to level the playing field by giving sophisticated manipulation tools to small traders. "If everybody can manipulate, then nobody is manipulating," he told the journal. "You can't ban anything from people who are dedicated to doing something."