Bitcoin's soar past $36k triggers $186m in liquidations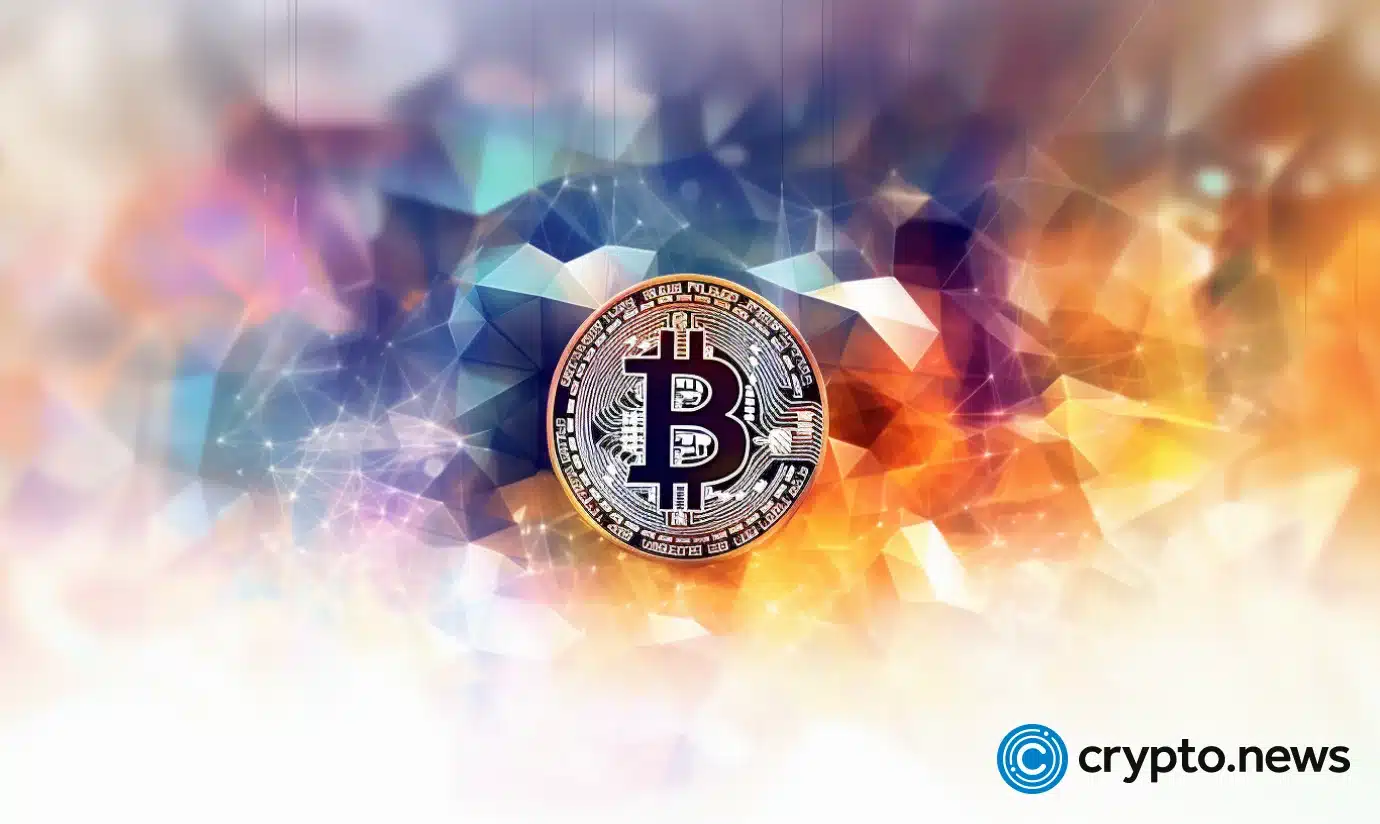 On Nov. 9, Bitcoin passed the $36,000 mark. The volume of liquidations on futures in the crypto-asset market increased to around $186.6 million.
In the last 24 hours, 57,903 traders' positions were liquidated, totaling more than $186.6 million, according to CoinGlass. About $154.44 million of losses came from short positions.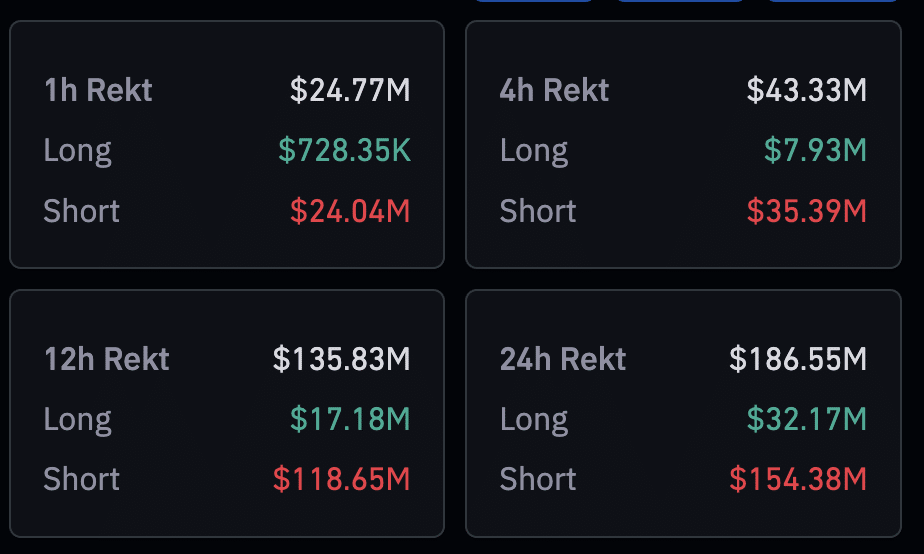 The largest liquidations were recorded on the OKX and Binance crypto exchanges – $67.89 million and $58.73 million, respectively. This is followed by Bitmex – $22.22 million, Bybit – $17.8 million, and Huobi – $16.46 million.
At the time of writing, BTC is trading near $36,800.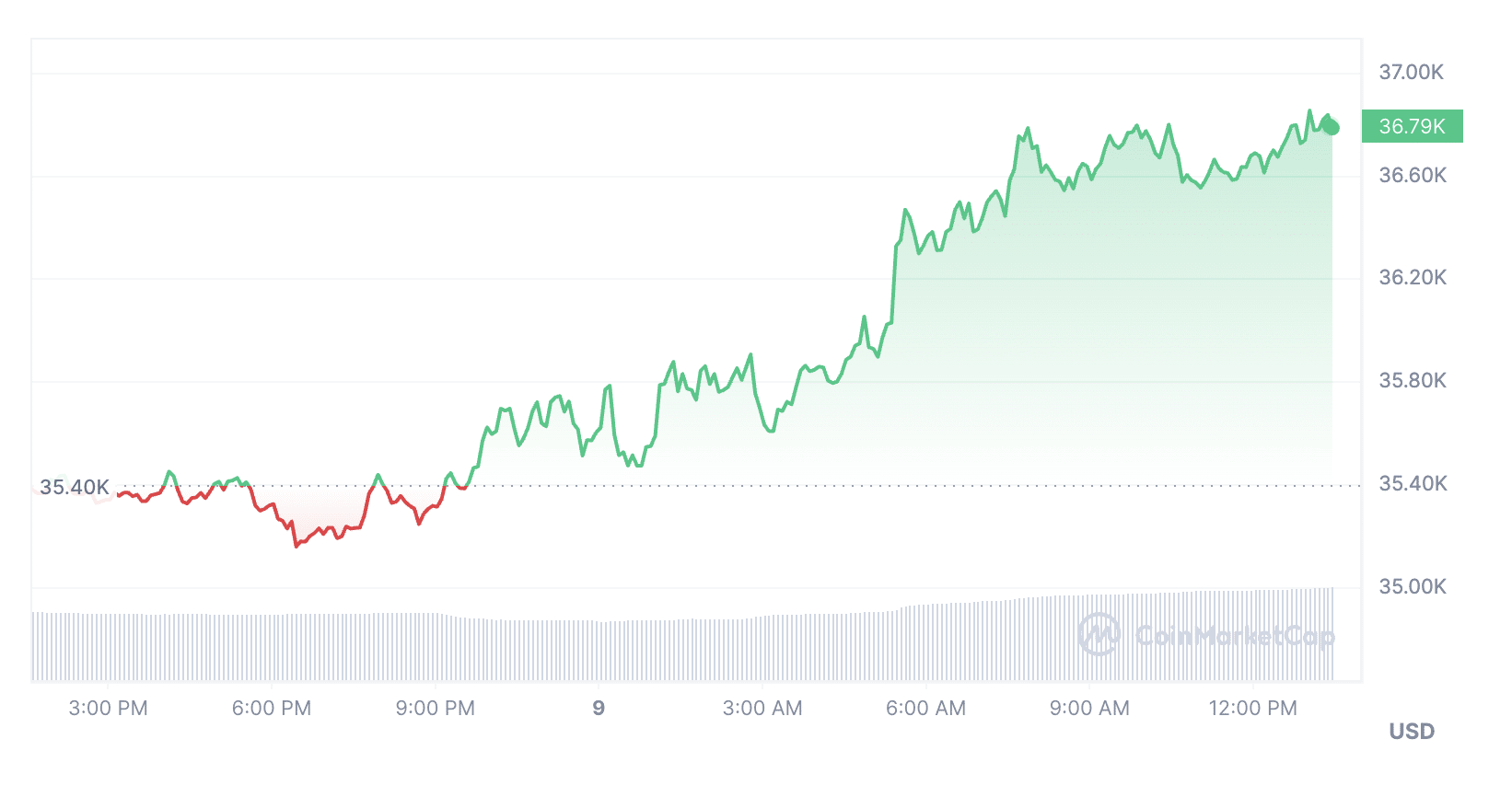 Bitcoin price history in November
On the night of Nov. 2, Bitcoin crossed the $36,000 mark, after which the asset price fell to about $35,200. Against this background, the volume of liquidations on futures in the crypto-asset market reached $160 million within 24 hours.
Bitcoin started Nov. 9 with growth. In a few hours, the first cryptocurrency rose in price by almost 5%. The last time BTC traded above $ 36,000 was May 8, 2022. Following BTC, the altcoin market also showed positive dynamics.
Bitcoin rose on the news that the US Securities and Exchange Commission (SEC) entered into negotiations with Grayscale, the topic of which was converting the organization's BTC fund into a spot Bitcoin ETF. At the end of August 2023, the court sided with Grayscale. The judge ordered the regulator to reconsider the company's application to convert the fund into an ETF. The commission did not appeal the court's decision.