Bitget's Q3 2023 growth: market share surge, BGB holders rising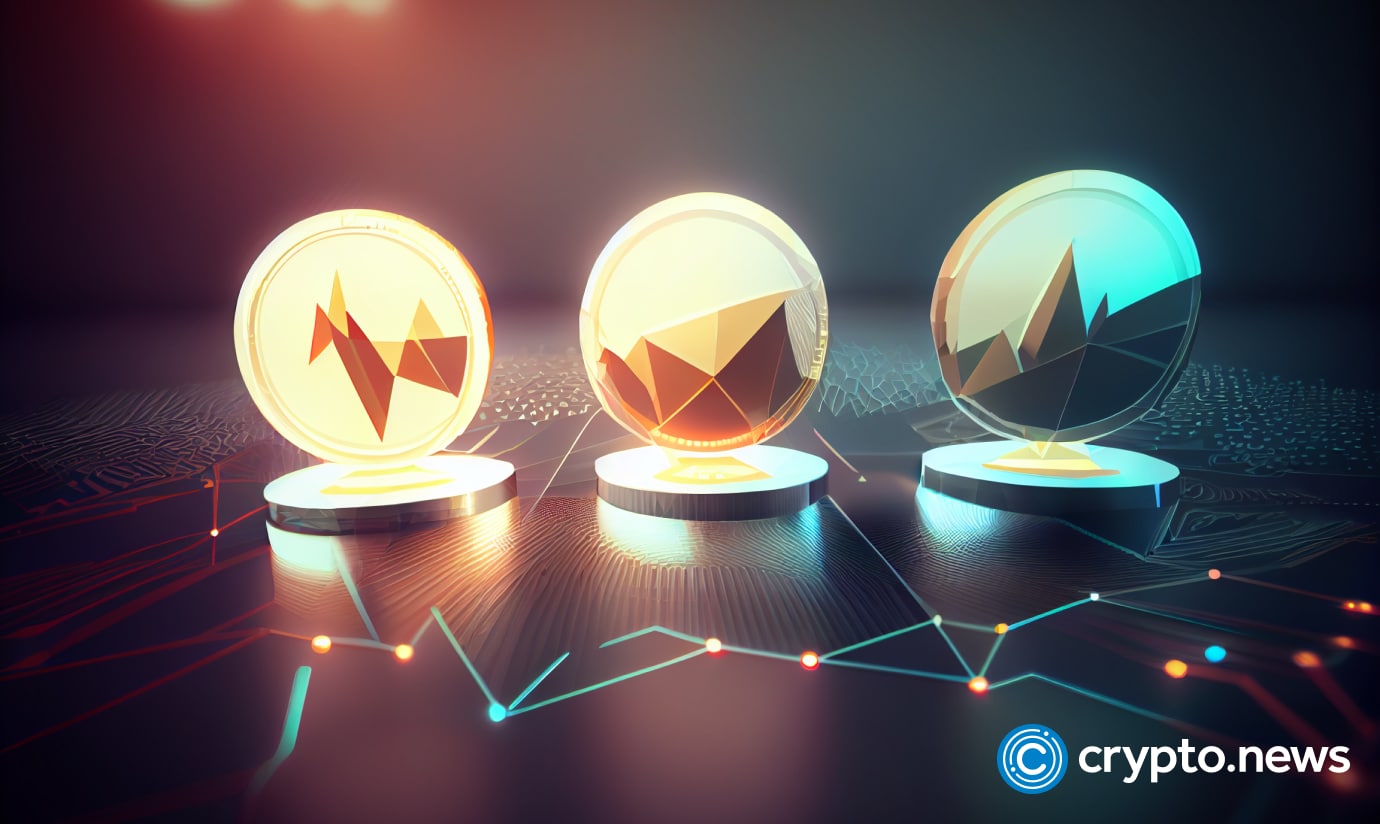 Victoria, Seychelles, Oct. 20, 2023, Chainwire
Despite the decline in the market, Bitget saw a significant increase in market share, reaching 9.43% in September.
BGB became one of the top 5 exchange tokens by market cap, and the number of BGB holders kept increasing and reached 354,472 in Q3
Bitget plans to expand in the Middle East.
Bitget launched the $100 million EmpowerX Fund to spark web3 ecosystem development.
Bitget, a crypto derivatives and copy trading platform, has released its quarterly Transparency Report highlighting achievements in Q3 2023. 
The report points out the exchange's performance in an otherwise challenging period while also highlighting the growth of its native token, BGB.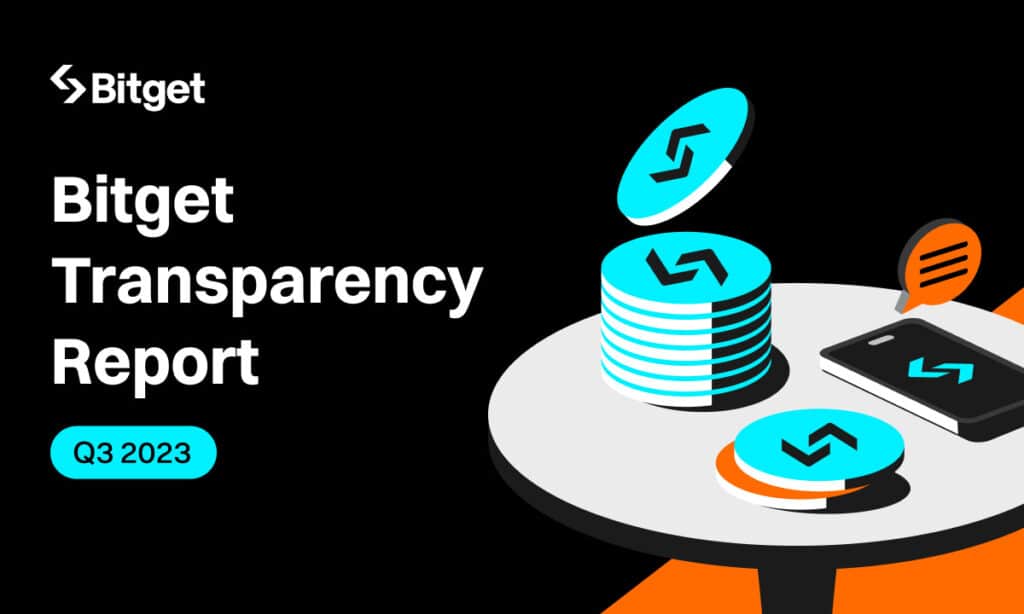 The crypto market was gloomy in Q3 2023. According to CCData's report, the spot trading volume on centralized exchanges is $1.33 trillion, and the derivative trading volume is $4.8 trillion, decreasing by 22% and 23%, respectively.
In September, the combined spot and derivatives trading volume on centralized exchanges fell for the third consecutive month, dropping 20.3% to $1.67 trillion. Despite the decline, Bitget recorded one of the highest increases in market share, rising to 9.43%.
Factors contributing towards this growth include BGB's performance in 2023. BGB outperformed most platform tokens by market cap as the top 5. Prices rose from $0.18 at the beginning of the year to a quarterly high of $0.4927 in September.
Gracy Chen, managing director at Bitget, said:
"The exceptional performance of BGB reflects Bitget's strong commitment to accelerating crypto adoption with its DeFi and CeFi products in the ecosystem. We are dedicated to providing our users with innovative and secure trading solutions, and the growth of BGB results from the trust and support of our growing community."
The anticipation surrounding the relaunch of the system's launchpad led to a surge, pushing BGB to an all-time high of $0.5152 in February. BGB addresses reached 354,472 in Q3, while BGB trading volumes in the last three months reached over $1.3 billion.
The overall Bitget ecosystem performance has been stable through the market turbulence. Bitget's Protection Fund consistently exceeded $300 million in the past quarter.
In July, it peaked at $368 million, the highest level attained that month. The fund provides an extra security layer to users' funds besides Bitget's over 200% proof-of-reserves ratio.
Bitget has partnered with industry stakeholders to simplify crypto tax reporting, portfolio management, trading automation, and improve data offerings. Collaborators include Cointracking, Coinstats, CCData, Koinly, 3commas, Cobo Superloop, and others.
Bitget strives to realize its vision of creating a fairer future where the evolution of cryptocurrencies reforms the financial sector. In Q3, it conducted a rebranding initiative and concentrated on consolidating its position as a trading products leader.
The exchange also seeks to expand into the Middle East, focusing on Bahrain and the UAE, including the crypto-friendly emirates of Dubai, Abu Dhabi, and Ras Al Khaimah.
In September, Bitget launched its EmpowerX Fund, worth $100 million, to support the development of its ecosystem. This strategic fund will seek investment opportunities in regional exchanges, data analytics firms, media organizations, and other entities contributing to the platform's growth trajectory.
Celebrating its fifth anniversary, Bitget hosted the momentous EmpowerX Summit in Singapore. This flagship event brought together nearly 1900 guests, featuring over 247 distinguished speakers and partners.
The summit served as a platform for engaging in discussions on the transformative potential of crypto and web3 ecosystems. Notable keynote speakers such as Tim Draper, Haseeb Qureshi, and Justin Sun emphasized the platform's continued commitment to empowering the crypto community.
Bitget releases quarterly reports to provide transparency and establish industry standards. Through innovation, the exchange aims to create a financially inclusive future for everyone while ensuring security and reliability.
About Bitget
Bitget is a cryptocurrency exchange and web3 company that was established in 2018.
With over 20 million users in over 100 countries and regions, the Bitget exchange offers various trading solutions, including its copy trading feature.
Bitget Wallet is the decentralized multi-chain digital wallet of Bitget, which supports over 250,000 cryptocurrencies across 90+ chains and enables exploration of decentralized exchange (DEX), decentralized finance (DeFi), non-fungible token (NFT), and metaverse.
The company collaborates with credible partners like Lionel Messi and PGL to inspire individuals to embrace crypto.
For more information, visit: Website | Twitter | Telegram | LinkedIn | Discord | Bitget Wallet
For media inquiries, please contact: [email protected]
Contact
Global PR manager
Rachel Cheung
Bitget
Disclosure: This content is provided by a third party. crypto.news does not endorse any product mentioned on this page. Users must do their own research before taking any actions related to the company.