BitGive's Philanthropic Collision with a Bit of Technology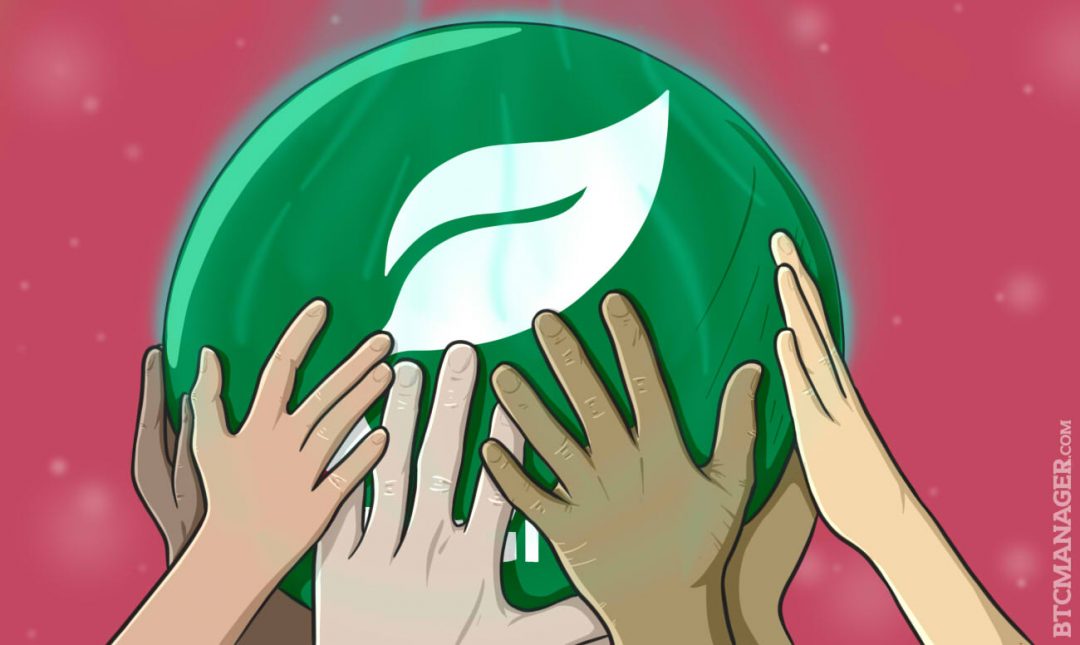 Crypto-based philanthropist BitGive, the first Bitcoin 501(c)(3) nonprofit in the U.S., announced on December 8 the launch of GiveTrack, a revolutionary blockchain-based donation platform. GiveTrack has been under development for the past year amid BitGive's ongoing efforts to fundraising, partnership building, and new technology design efforts. The transparent platform is the first of its kind, delivering the ability to transfer, track, and create a permanent record of global financial contributions from inception to endpoint.
Unveiling GiveTrack…
BitGive unveiled their platform at the San Francisco Bitcoin Social, one of America's largest blockchain events. BitGive will also showcase an inspiring Givetrack video developed by BitFilm. Featured at the event were the artist and early bitcoin enthusiast Cryptograffiti, the premiere of a new Blockchain rock song and music video from Aaron Koenig, as well as a charitable auction featuring donations from KeepKey and Andreas Antonopoulos. To cap off the launch of GiveTrack, BitGive will be matching donations during a live charity drive for The Water Project and Medic Mobile, courtesy of donations provided by Bloq, Netki, and Goodwin Law.
BitGive, founded in 2013 by leading industry figure Connie Gallippi, aims to align the Bitcoin and Blockchain world and its practical applications for humanitarian and nonprofit work. BitGive facilitates the fundraising for charitable donations using bitcoin and remains committed to utilizing cutting-edge financial technologies for social good. It has also conducted extensive outreach and provided educational resources for the nonprofit sector while integrating social impact with financial technology.
BitGive Strengthens Trust & Transparency
Gallippi stated that GiveTrack will be an important tool for spreading philanthropic efforts and improve trust between charities and donors:
"We are thrilled to announce the launch of GiveTrack, a game-changing technology for philanthropy. GiveTrack epitomizes BitGive's mission to make use of innovative technologies that will improve philanthropic work while driving new donations. We are proud to have developed an effective tool that will aid in humanitarian efforts for causes around the world. This will create operational efficiencies and deepen the trust between charities and their donors."
GiveTrack offers a unique solution to the challenge of transparency, a major problem for non-profits. It leverages blockchain technology to provide an unprecedented level of clarity to donors and nonprofits alike, with the ability to track the flow of value from an initial donation to allocation and deployment phases of funds. The platform also provides project status updates so donors can see their contributions in action. With the platform, anyone will be able to instantly trace the pathway of a charitable transaction, including the confirmation of delivery and the tracking of project results. This provides potential donors with confidence that comes from clear evidence of a track record of success.
Dawn Newton, a Director on BitGive's Board of Directors and COO of Netki, said: "GiveTrack is an empowerment tool for nonprofits. Donors love to know the impact that their giving has created. It is an absolute motivation for people to give even more. However, donating has been known to be very time-consuming and difficult for nonprofits to track. GiveTrack provides a solution by easily allowing nonprofits to onboard and use the system, while their donors can immediately see their donations at work."
Gallippi says that GiveTrack comes at an interesting time for the philanthropic space, especially given recent developments between the IRS and Coinbase that will likely spark questions about bitcoin contributions and tax write-offs. Says Gallippi: "There is no doubt that keeping track of accounting and tax issues can be challenging at times for nonprofits. Fortunately, a lot of that can be resolved solved through the use of one of the many bitcoin payment processors that exist. So if they (the nonprofit) are really concerned, we advise them to go in that direction, especially if they are new to accepting bitcoin contributions."
She notes that it has been a practice at BitGive to hold in bitcoin in order to achieve some gains. "We've had a net gain from that and we took a lot of time and effort to figure out how to do the accounting and the tax filing for the IRS when holding in bitcoin. So we are able to answer those types of questions and help nonprofits work through it if they, too, want to hold."
In terms of donors seeking to contribute in bitcoin, Gallippi is quick to note that they first have to work with an organization that actually has 501(c)(3) status approval from the IRS in order to get a tax write-off for their donations. This allows the tax-exempt organization to legally issue a receipt to the contribution donor, she says.  
Moreover, donors need to be able to provide the value of the bitcoin to the IRS to include it as a tax write-off. "It would be similar as if you were to providing the value of donated clothing to the Salvation Army."
Gallippi says that BitGive has a very big, long-term vision that only will benefit from the introduction of GiveTrack. "When I first started BitGive the goal was simply to build a foundation that represents the industry for giving back. Over time we have found that while there are many different ways to do that, the potential of technology in this space resembles a sort of 'Dot Com' boom in terms of revolutionizing pretty much everything that we do."
"To be able to capture that potential and leverage it for charitable organizations and philanthropic causes on a global scale with bitcoin is exciting. We (at BitGive) like to be viewed as the Gates Foundation for the bitcoin/blockchain industry."