Bitmain Reports $2.8 billion in Revenue ahead of IPO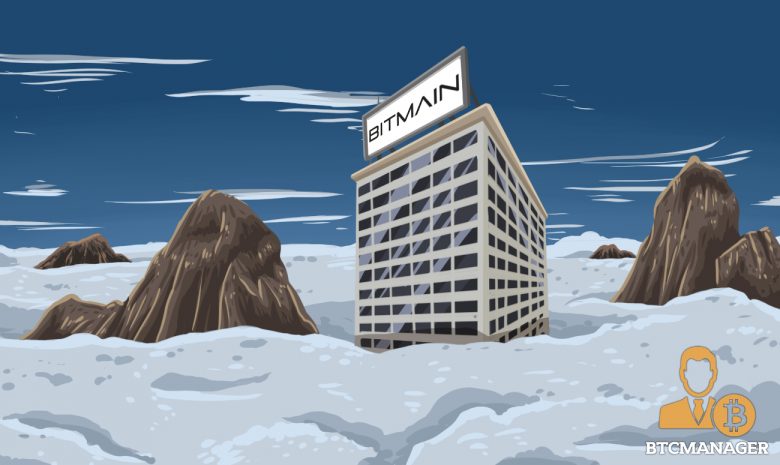 Bitmain Technologies Ltd., the world's largest cryptocurrency mining company, filed a preliminary IPO prospectus with the Hong Kong Stock Exchange (HKEX), disclosing revenues of $2.8 billion in the first half of 2018, Business Insider India reported on September 26, 2018.
Crypto Meets Wall Street, again
Bitmain Technologies is planning to pursue an initial public offering in Hong Kong, making it one of the first major instances where the traditional capital markets and the newer cryptocurrency world will collide.
The Wall Street Journal reported that Bitmain's financial statements, which were released in a 438-page filing with the Hong Kong stock exchange, confirmed Bitmain's intention to go public. The deal could, according to analysts and investors familiar with the matter, raise billions of dollars and place the crypto mining giant on par with some of the largest companies in the world.
The company's preliminary IPO prospectus was filed with the Hong Kong Stock Exchange on September 26, and in it, Bitmain disclosed that it had revenues of $2.8 billion in the six months leading to June 2018.
The first quarter revenues were up from revenues of $2.5 billion for all of 2017, and revenues of $137.3 million in 2015. According to Business Insider India, an overwhelming majority of the company's sales, 94 percent to be exact, came from mining hardware sales.
As the company's 2018 Q1 revenue was up nearly tenfold from that of last year, profits rose accordingly, skyrocketing to $724.7 million from $83 in 2017.
In the lengthy filing, however, Bitmain didn't disclose a valuation target or how much money it hopes to raise in the offering. The Wall Street Journal reported that a valuation target could come in a subsequent filing with the Hong Kong exchange.
Bitmain's IPO will serve as a test for other crypto and blockchain companies looking to expand from ICOs and go public.
Controversy Ensued
And while the company's announced IPO was seen as a huge step forward for the industry, bringing it a bit closer to mainstream adoption, the move did raise eyebrows among crypto enthusiasts and investors.
Samson Mow, CSO at Blockstream and current CEO at Pixelmatic, believes that Bitmain's IPO could be in jeopardy. According to a September 21 Twitter thread, Ebang, one of the largest bitcoin mining chip makers in China, has announced the launch of a new generation of miners. The E11 series with 10nm chips far exceeds Bitmain's latest 7nm stats, which are yet to go into production, and could cause the company's stock to drop once the E11s hit the market.
Katherine Wu, one of the team members behind the crypto project Messari, provided a detailed analysis of Bitmain's financial filing, tweeting that 3.3 percent of the company's revenue comes from self-mining. The company currently has 11 mining farms across China, with each farm holding in excess of 20,000 mining rigs.
This development leads to many questioning the numbers in the company's filing, although the filing included an audit report by KPMG. Others have pointed out that there was a possibility that the company sold rigs to themselves at inflated prices to show a profit, and then proceed with an IPO despite the discrepancy.