Bitspark Bins Bitcoin in Favor of BitShares; CEO Explains Move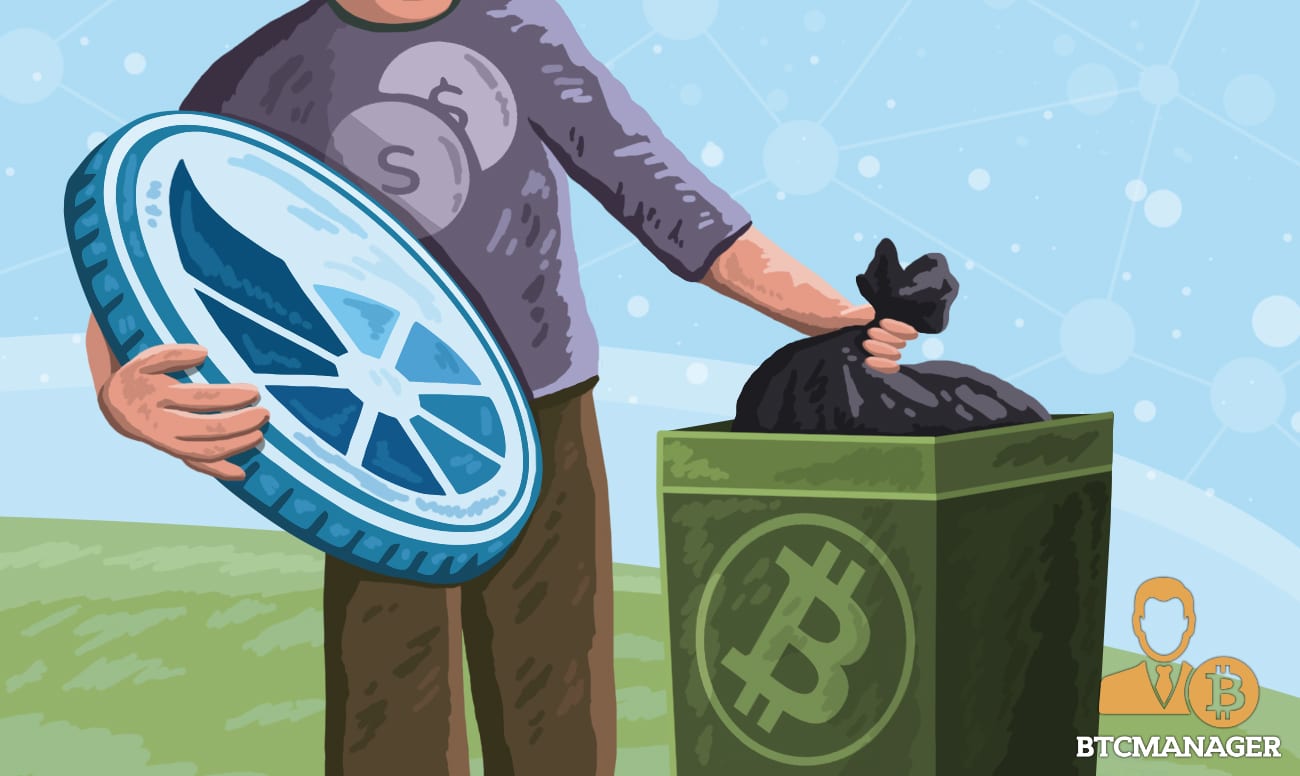 Bitspark, the Hong Kong-based bitcoin remittance firm that facilitates end-to-end, cross-border payments, had previously announced that it would no longer use bitcoin for its operations. On May 2, 2018, in conversation with Ej Insight, George Harrap of Bitspark explained what led to the decision.
Bitcoin to be Replaced by 'Faster, Better, Cheaper' Crypto
The firm, which offers its remittance service in the Asia-Pacific region, switched in September 2017 to BitShares to run its business. Bitshares is an open-source, decentralized platform that issues its own cryptocurrency; with the ticker BTS.
According to the Bitspark CEO, George Harrap, bitcoin will be replaced by better, faster and cheaper cryptos in the future due to bitcoin's volatility.
Harrap believes that it's always best to choose the better alternative and if there's something better than bitcoin, it will become the digital currency of choice for customers.
Bitspark changed the conventional method of remittance agencies and made cross-border transfers an instant process. Along with saving time, it also saved money as only 1 percent of the transaction amount is charged as service fee.
Concerning operations, Bitspark accounts have to be funded to purchase cryptocurrency, which is then sent to foreign partners instantly. In the destination country, the crypto tokens will be exchanged for the local currency and then transferred to the receiver.
Speaking to Ej Insight, Harrap said:
"We make it a lot easier for [Bitspark] customers to do that. Otherwise, they have to make tenf accounts [in different exchanges], things would be slow, and they take a lot of risk on bitcoin."
Money transfer intermediaries are used by many transfer companies in the market for cross-border transactions. Currently, the market is spearheaded by the duopoly of Western Union and MoneyGram, who infamously charge 80 percent of the service fees. Compared to this, Bitspark charges a nominal 1 percent fee per transaction.
Bitspark's blockchain-based remittance service is enjoying moderate success in the sector, as the company claims to have over 5000 customers, including 12 money-transfer companies.
Bitcoin Haunted by Limitations
The company, which has used bitcoin since its inception, has "realized" that the currency has limitations and is hampering its business. Amongst the shortcomings, are bitcoin's infamous volatility, delayed transaction times and liquidity, with some of the firm's local partners – in countries like Sri Lanka and Cambodia – facing difficulty in converting crypto into their local fiat.
In contrast, Bitshares faces a decreased risk of devaluation of assets caused by the price fluctuation due to the nature of its stable "bitAssets" token – that can be issued by its users and is pegged to a real-world currency, such as the USD.
Furthermore, Bitshares claims to back the bitAssets with 200 percent or more of their value supported by its native token, the BTS, which serves as collateral in a smart contract-based loan system.
Bitcoin is "Just Marketing"
Making a strong criticism against the world's largest cryptocurrency, Harrap holds the belief that bitcoin may never become a currency, owing to its inherent price volatility and slow transaction times.
Harrap Says:
"If you want to buy a cup of coffee with a cryptocurrency, you can use other faster, cheaper cryptocurrencies, not bitcoin. Bitcoin is just marketing."
The blockchain entrepreneur also revealed his preference for Dash, saying:
"I could hold Dash for its store of value. You know Dash's price ran up 50 times in the last two years, the value has increased, so it is a store of value. With Dash, I can do really cheap payment, instant payment, I can do a lot of stuff."