Bitwise Launches Three New Crypto Index Funds, Renames its HOLD 10 Index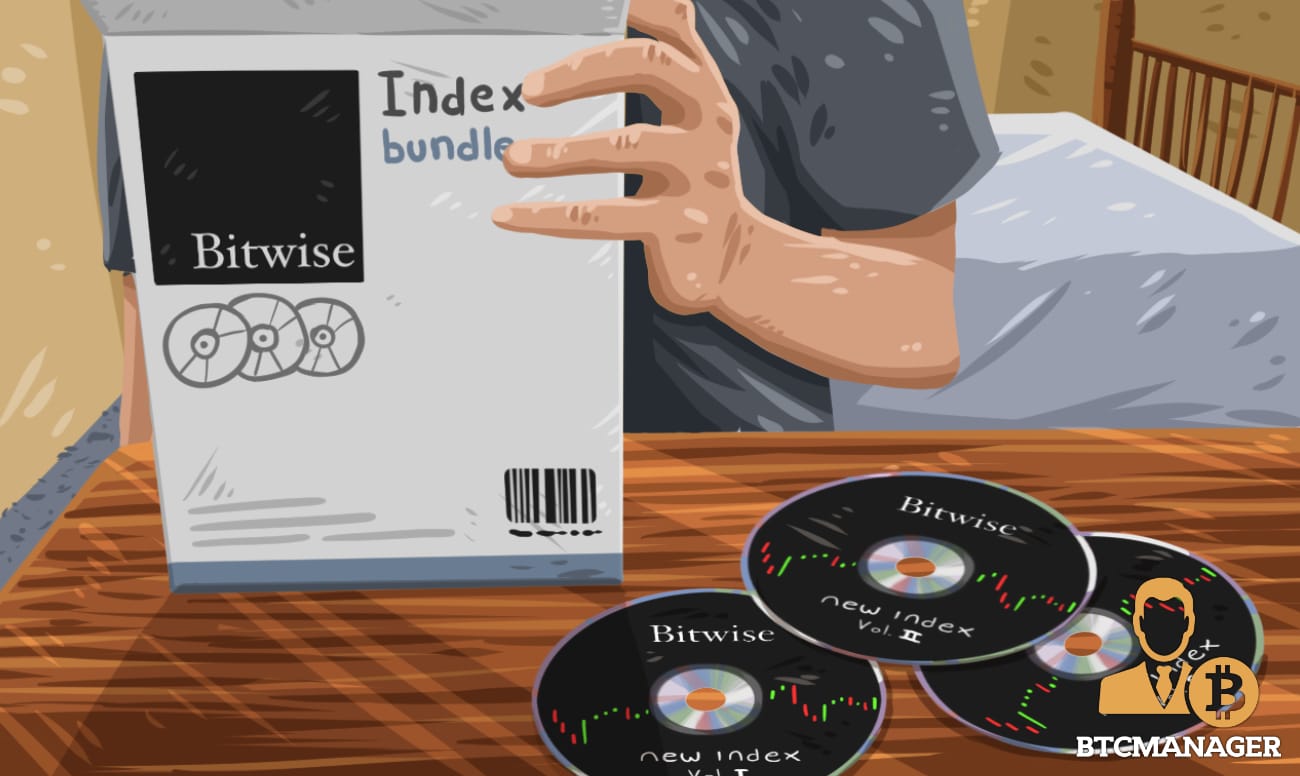 On August 15, 2018, Bitwise, the creator of the world's first cryptocurrency index fund, has announced the creation of three new cryptoassets index funds to cover the mid-cap cryptos, small-cap coins, and the total market segments of the blockchain-based virtual currency market. The firm has also launched an index advisory board and API access for anyone interested in high-quality crypto index data.
Bitwise Fantastic 3 Crypto Index Funds
Bitwise, a leader in cryptocurrency investment, has announced the creation of three more index funds in addition to its HOLD 10 index which focuses only on top ten cryptocurrencies.
The asset management firm which claims to provide crypto enthusiasts a smart and secure way to invest in the super volatile market has now added the Bitwise 20 Mid Cap Crypto Index, Bitwise 70 Small Cap Crypto Index, and the Bitwise 100 Total Market crypto Index to its existing crypto index offering.
The Bitwise team also stated that their pioneer cryptocurrency index fund, the HOLD 10 Index has now been renamed the Bitwise 10 Large Cap Crypto Index.
We're excited to announce the launch of new Mid Cap, Small Cap and Total Market crypto indexes, and to formally introduce the Bitwise Crypto Index Advisory Board, with Spencer Bogart @CremeDeLaCrypto and former Bloomberg/S&P indexing exec Srikant Dash: https://t.co/Vf2OsiMOAz

— Bitwise (@BitwiseInvest) August 15, 2018
Crypto Index Advisory Board, API Launched
Per the statement, Bitwise has created an index advisory board consisting of experts in the field of institutional indexing and cryptoeconomics, in a bid to make its new indexes a huge success.
Big names include Matt Hougan, the Global Head of Research at Bitwise, Spencer Bogart, a Partner and Head of Research at Blockchain Capital, and Srikant Dash, the former Global head of Indexing for Bloomberg and former Managing Director and Global Head of Research at S&P, will all now manage indexing at Bitwise.
Founded in 2017, Bitwise is a partner to family offices, institutional investors, and investment managers alike and the asset management giant is now providing API access and complimentary benchmarking for researchers, hedge funds, and parties in need of highly-accurate cryptocurrency index data.
The Bitwise Crypto Indexes focuses on the investable cryptoasset market thus mitigating much of the risk for investors such as a lack of liquidity, security, and more. This safety is established via extensive research into more than 250 cryptoassets and presents investors with information concerning the most fertile grounds to plant their money. Matt Hougan said:
"The methodology draws on the best practices from the modern indexing of equities, bonds, commodities, and fiat currencies, and pairs them with crypto-native factors to ensure the indexes are safe and replicable."
Bitwise is the clear leader in the world of crypto indexing, and its indexes are available on Bloomberg, FactSet, and several other data aggregators.
As reported by BTCManager, back in July, Bitwise filed for a cryptocurrency ETF with the U.S. Securities and Exchange Commission (SEC). If approved, the firm would become the first to offer investors an ETF for bitcoin and nine other altcoins.