Block.One Poised to Revolutionize Social Media, Hires Salah Zalatimo as Voice CEO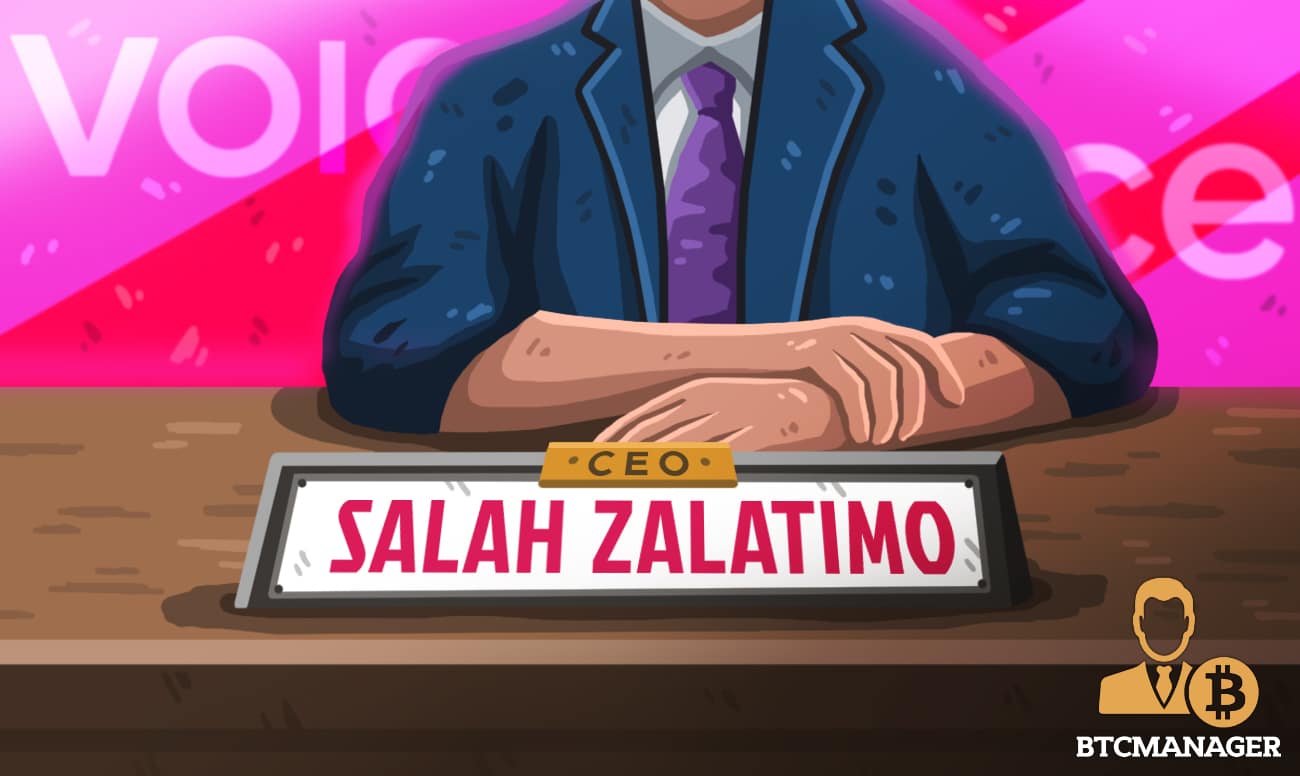 Block.One, the firm in charge of the EOS (EOS) blockchain project has announced the hiring of Salah Zalatimo as the CEO of its decentralized social media platform, Voice. Zalatimo is the current Forbes Global Chief Digital Officer and he's expected to resume his duties at Voice from January 20, 2020, according to a press release on January 10, 2020.
Voice Gets New CEO
As part of larger efforts to bring back sanity to the global social media ecosystem through Voice, Block.One, has engaged the services of Salah Zalatimo, a highly reputed entrepreneur and Forbes' Global Chief Digital Officer.
As stated in its press release, with the Voice social media app scheduled to launch its public beta on February 14, 2020, Block.One firmly believes that Zalatimo's sterling track record at Forbes and his other endeavors makes him the best man to take Voice to the next level.
Earlier in September 2013, Zalatimo founded Camerama, a platform that allows users to create and share virtual cameras with friends.
Camerama was acquired by Forbes in 2015, in a deal that also made Zalatimo a member of the Forbes team.
Reportedly, Zalatimo has made a significant impact at Forbes since joining the firm. He totally transformed Forbes and doubled its audience to more than 110 million monthly users by building an artificial intelligence (AI) powered publishing platform named Bertie to replace the outdated system.
Blockchain Driving Digital Media
Block.One first made its intention to launch a blockchain-based social media platform known to the public in June 2019 and it went ahead to purchase the Voice domain from MicroStrategy for a whopping $30 million on June 18, 2019.
Unlike Facebook and the rest, Voice aims to leverage blockchain technology to give social media users total control over their personal information, while also rewarding them with cryptos for their quality content. 
Commenting on his appointment as the CEO of Voice, Salah Zalatimo stated that:
"Blockchain technology is fast becoming a clear driver of digital media product innovation, and Voice's tokenized design presents a fundamentally better way of empowering content creators and participants, ushering in a new generation of decentralized media. I am delighted to be a part of this effort."