Blockchain-based Ride-Hailing App Opens in Vietnam
On January 21, 2019, blockchain-based ride-hailing app Tada launched operations in Vietnam after previous expansions into Cambodia.
New Markets
Tada, a blockchain-based ride app has seen quite the expansion in recent times. The opened to Cambodia in 2018, and now, they have opened in Vietnam.
The company is based in Singapore and its parent company, South Korean start-up Mass Vehicle Ledger (MVL), enters its third south-east Asian market with this new launch.
Full Speed Ahead
The parent company had previously stated that after their launch in Cambodia, their next targets were Vietnam and Malaysia. There are also plans to bring onboard Cambodian tuk-tuk drivers by February 2019.
The company's rapid expansion after finding success in Asia isn't unexpected as the Asian markets have a large buying population and ride-hailing apps are quite popular there.
However, unlike other ride apps, Tada makes use of blockchain which brings an added layer of efficiency to their system. Information is more accurately stores and there is greater security.
For customers, this means that arrival times are calculated with more precision and the best routes can be determined in real time.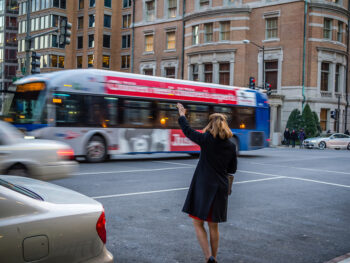 For drivers, no commission is collected when passengers pay with the use of debit or credit cards and they also have the opportunity to earn MVL digital tokens by consistently receiving positive reviews from passengers.
When the company first launched in 2018, there was great emphasis put on choice for both passengers and drivers. Drivers who use Tada are allowed to use other ride-hailing apps.
"We don't aim to have an exclusive deal with drivers. It's not our philosophy. They deserve to have choices," said Kay Woo, the founder of MVL.
While entering the market, the firms also made it clear that they weren't interested in competing with other firms but rather, carving out their own niche.
"We're not looking to capture the whole market. We can't do that – there's a giant that's already there. What we want to do is bring choice," Woo said.
Tada follows in the footsteps of other blockchain-based ride apps such as Didi and VV Go.
Expansion
While the move to Cambodia and Vietnam is impressive, it is hardly the last of the company's plans.
For the year 2019, the company intends to launch a Wallet app, as well as a rent-a-car and chauffeur service platform with a view to establishing data-sharing partnerships with other companies in the near future.
As of now, Tada has over 27,000 drivers and 200,000 in Singapore alone and this number is only bound to grow as they expand into new territories.