Blockchain ETF Pioneers: Be Wary Of Fake Blockchain Companies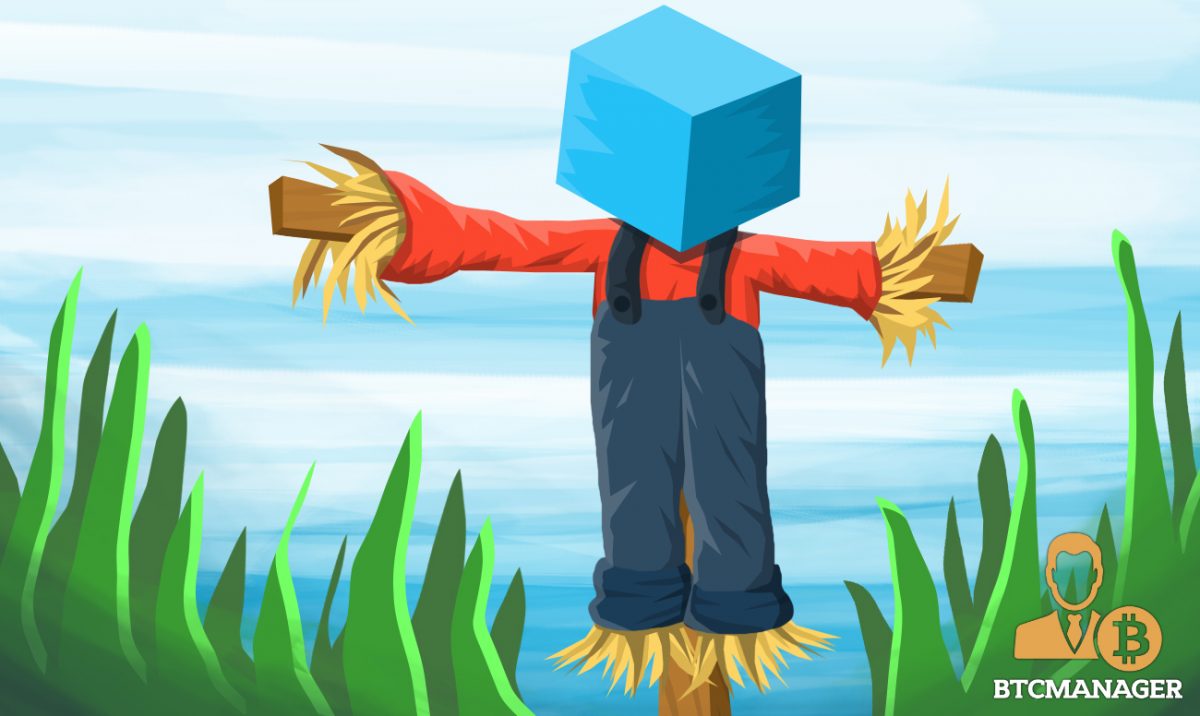 Christian Magoon, CEO of Amplify ETF, which sponsors the Amplify Transformational Data Sharing ETF, and Eric Ervin, CEO of Reality Shares, which sponsors the Reality Shares Nasdaq NextGen Economy ETF, have warned investors to refrain from buying shares of companies who just add blockchain to their names in order to boost their dwindling fortunes on the stock market, without being real Blockchain companies.
Weeding through Real Innovation
In the past few months, the US stock market has seen the share prices of some companies make enormous price gains after changing their names entirely, adding blockchain technology to their new name or just by making an announcement. Some experienced benefits from merely informing the public of their intentions to partner with a Blockchain-based firm.
Firms like Eastman Kodak a pioneer in the camera and film industry is the most recent case of businesses benefiting from the blockchain trend. However, one of the most bizarre cases is that of Long Blockchain, which was previously known as Long Island Iced Tea Corp., a company specializing in the production of premium non-alcoholic beverages.
In December 2017, the share price of Long Island Iced Tea spiked from $2.44 to $9.49 after the CEO of the company announced a change in the firm's business focus:
"We view advances in Blockchain technology as a once-in-a-generation opportunity, and have made the decision to pivot our business strategy in order to pursue opportunities in this evolving industry."
Up till now, Long Blockchain Corp. is still actively producing drinks and no one knows for sure when they'll kick-start their first Blockchain project.
Last Ditch Efforts
"These companies seem like gimmicks, and in some cases, it seems like there's misrepresentation with what they're doing. Investors shouldn't just be reacting to news that's been coming out but ensuring that what they're investing in has a business plan and a business model. Otherwise, there's so much risk," Opined Christian Magoon, advising investors to be wary of some of these so-called Blockchain firms who have nothing to do with blockchain technology, but to use the term in propping up their value.
Eric Ervin iterated Magoon's opinion, stating that:
"These announcements seem like last-ditch efforts for people to buy their stocks. They're terrible companies with no business plan and no technology." he further added that: "Something like Kodak seems like it could be an interesting and novel use for the technology, but it remains to be seen whether they can even write a line of code."
Its worthy of note that the Securities and Exchange Commision had earlier said it would not approve a bitcoin ETF. In-line with this decision, the commission asked Amplify and Reality Shares to change their names, removing the Blockchain word from their fund, in order not to further fuel the already burning speculative mania around the Blockchain term. Magoon noted:
"The SEC is concerned about the blockchain-naming effect that's occurring, how companies don't seem to be actively engaged in the technology but are using it to prop up their value."
Both ETFs are interested in investing in companies that either gets a part of its revenue from Blockchain-related activity or enterprises which invest in Blockchain research and development.
Blockchain distributed ledger technology, the building blocks of Bitcoin and the entire world of cryptocurrencies, has quickly disrupted the data management ecosystem and a whole batch of industries. Many in the Fintech and cryptocurrency ecosystem have said that the Blockchain will be among the most significant trends in 2018. Hopefully, these trends will be more significant than a simple name change.